As social media continues to evolve, so do the roles and responsibilities of those in charge of marketing on our beloved social platforms. Social media management used to be a relatively easy and straightforward role, but over time has become more complex. Nowadays, these roles often require strategic problem solving skills and the ability to handle tight budgets, because as we all know, so much of social media marketing depends on the success of paid ads.
Community managers and social media managers both play an important role when it comes to the success of your social media efforts. It's possible you only have one or two people dedicated to social media at your organization; for many brands, social media management and community management are one in the same. However, knowing the difference between the two means you'll be able to make better, more informed decisions about who to hire next.
We're here to set the record straight, once and for all, because believe it or not, these two positions really are different. Read on to learn the differences between social media managers and community managers, as well as our tips on hiring for the right role.
Social Media Managers vs. Community Managers
According to Sprout Social, "Social media has become the go-to channel for customer care, content curation and branding for modern businesses." Because of the large role social media plays in consumers' lives, it makes sense that the teams behind the scenes are smart, savvy, and strategic—but all too often, the various components of managing a successful social media marketing strategy are lumped together and fall on the shoulders of just one individual.
If that's you, kudos! You're doing the job of two.
For the rest of you who might be wondering what we're going on about, here's how Sprout Social, Medium, and Digital Marketer are differentiating between the two:
Social Media Managers
Social media managers create, post and promote social media content as the voice of a brand. For example, our social media manager at the National Institute for Social Media is the person responsible for writing and sharing our tweets, Facebook posts, and other social content.
As anyone working in marketing and social media knows, no two days are ever the same. Sprout Social took a look at the work social media professionals handle, and they broke down what a typical day in the life of a social media manager looks like. They found the majority of the average social media manager's time is spent [social] listening, followed closely by researching and planning strategy, creating and curating content, and analyzing data.
Community Managers
In contrast, community managers post on social channels as themselves as advocates of a brand. According to Digital Marketer, a community manager's primary responsibility is "to create a healthy environment for members to connect with each other and facilitate, strengthen, and encourage relationships." They're in the field, interacting with audience members one-on-one.
When Sprout took a look at the average community manager's workday, they found nearly half of their time is devoted to having conversations with brand advocates and members of a brand's community. When they're not doing that, community managers are working to build visibility and credibility for their brand, strategizing new and effectives ways to connect with audience members, and analyzing the results of their efforts.
Social media managers and community managers both exist to provide a human element to a brand. Now that you know the ways in which the positions differ, it's time to determine which is the best fit for your organization's needs.
Hiring for the Right Position
In an ideal world, every brand would have a talented team of social media professionals behind the scenes, advocating on its behalf. But we don't live in an ideal world. Instead, many organizations find themselves forced to make a tough decision: Do we hire a social media manager or a community manager?
A better question to ask is: "Are my messages designed to start a conversation between me and my customer, or are they designed to get my customers talking to each other?" Your answer to this question will help you determine which position you need to fill.
If you want your brand's messages to spark conversation between your brand and the message's recipient, you should hire a social media manager. If you want to build an online community of customers and brand advocates, you should hire a community manager. Want both? Lucky for you, many social media professionals already juggle both roles, managing brands and brands' communities simultaneously.
Manage On, Social Soldiers
Social media will undoubtedly continue to evolve, and so will the roles of social media manager and community manager. In time, social media jobs will exist to fill needs we can't yet think of. Although the role of social media manager or community manager can be challenging, it's also a lot of fun. After all, these social-savvy individuals get to hang out and make friends online all day!
Author: Erika Voeller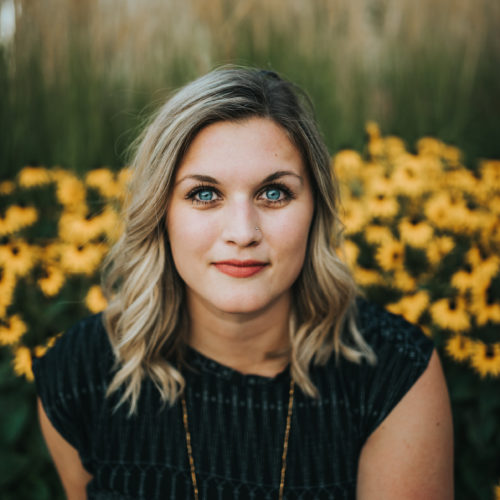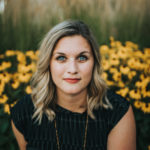 Erika is passionate about content creation and brand growth. As a copywriter and community manager, and content strategist, she uses her talent for writing to elevate brands. In her free time, she enjoys exploring the Minneapolis food scene, practicing yoga, and sipping on coffee.
If you enjoyed this post, check out these others from the NISM blog: