I remember the first time I applied for a social media position within an agency. I was using Facebook and was barely present on Twitter. Part of the requirements for the job, content moderation, was to be on several platforms, so I quickly created accounts and started being more active on each of them. I had no other qualifications. I was 50 years old and simply wanted to try something new that would give me more flexibility. I was offered the job after 5 months of persistent communication on my part. The position did not require any special education or certification requirements. Later I was promoted to Social Media Coordinator for the agency.
From that job, I went to another agency where I was a Community Manager. During those 5 years, I learned about the National Institute for Social Media (NISM) and their Social Media Strategist (SMS) certification prep course. I knew that getting the certification would be a boost to my career as I had my mind set on advancing. But life happened and I didn't pursue it, which is too bad as it would have been beneficial for my career. I am taking the course now, however, and as I do I have come to realize just how much is involved in this exciting and ever-changing field of social media.
Certificate or Certification: What's the difference?
First, let's define both certificate and certification. These two terms are often confused and are many times used incorrectly.
A certificate is a document that shows completion of an educational course on a specified topic or procedure.
According to to CollegeAtlas.org, "certification is a standardized process that enables an individual to demonstrate a certain level of competency in a specific career or job function." A certification combines education and practice and involves continuing education to remain current and keep the certification title.
Let's go a step further and identify what an industry standardized certification looks like. And industry standard means "established as being of the required standard or norm in a particular area of business." So, in this case, the certification would fulfill the criteria required for competency in a specified industry. This includes an assessment, which according to the Institute for Credentialing Excellence, is independent of a specific class, course or other education/training program and is conducted in a standardized manner in a secure, proctored environment.
The Standards for Social Media Professionals
The titles and positions for social media professionals are many and varied. They often overlap with one person or a team taking on several responsibilities in one or more areas of managing and implementing social media strategies. Here is what NISM considers to be the six main competencies a social media professional needs to have the knowledge and experience in to be successful:
Strategic Planning
Understanding the overall strategies and visions for an organization, and then drilling down to specific tactics and tools to accomplish these.
Compliance & Governance
Creating social media policies to govern activities and ensure compliance with organizational policies regarding social media participation in varied situations.
Project Management
Successfully managing social media campaigns and projects, including designating and delegating activities to ensure the desired outcome.
Marketing & Communication
Identifying and segmenting your core audience to guide social media activity along with creating and sharing content that is valuable to that audience.
Community Management
Ensuring that the two-way online communication between the organization and its customers establishes a connection and increases awareness of the organization and its products and services.
Research & Analysis
Identifying who or what influences customer buying behavior, interpreting those findings, monitoring the data, and implementing solutions based on that information.
The Case for Certification
This job description on Impact Virtual Services describes the qualities they look for when hiring a Social Media Strategist. This description alone will validate the case for certification. Here is their list of desired qualifications and experience:
Possesses and understanding of social media marketing, campaign management and optimization.
Demonstrates strategic insight to develop long term execution plans from client's objectives.
Develops workable editorial plans with realistic timetables and deadlines.
Maintains excellent writing and language skills.
Provides recommendations on how clients can best leverage new tools and services.
Bachelor's Degree in Marketing, Advertising or Business preferred.
Monitors the latest trends in social media, including advertising formats, channels and technologies in order to improve campaign performance.
From the above list of qualifications, you can see where a certification that meets industry standards would prove valuable in securing a position of this level.
The Value of Certification
Lorrie Guerrieri, a social media professional, took NISM's Social Media Strategist Certification prep course. Here is how she explains the value this added to her career:
"The NISM Social Media Strategist course definitely prepared me professionally for a career in Social Media. It helped me differentiate between what I thought Social Media was (Twitter/Facebook for personal reasons) vs what it ACTUALLY is – representing brands, building communities and establishing trust and loyalty among an audience directly and indirectly related to your brand. It helped to establish a frame of reference for what Social Media can achieve with proper planning and analysis."
If you want to get yourself noticed in the social media industry and advance your career, a certification will help you stand out in a sea of social media professionals and will show your competency to successfully execute an organization or brand's overall vision. If this is what you envision for yourself and your career, consider certification with NISM. You can find more information and course options on their Roadmap to Certification. I look forward to soon signing my name as: Teri Kojetin, SMS.
Author: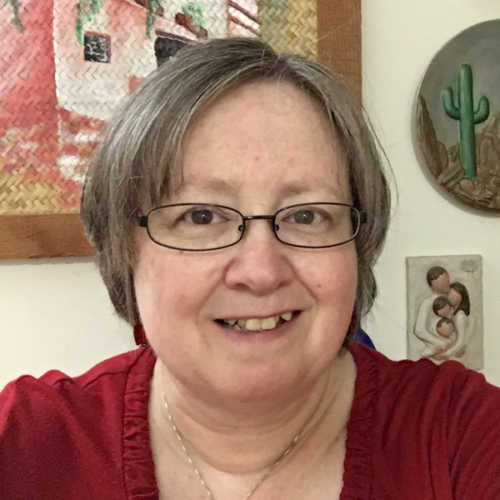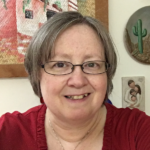 Teri Kojetin is the Administrative Services Manager for NISM (National Institute for Social Media). Teri has a background that ranges from teaching in Mexico as a missionary for 15 years, administrative services for 12 years and 4 years of community management in social media agencies before landing at NISM where she combines both her administrative and social media skills.
Teri has been involved in non-profit charitable organizations in both a volunteering capacity and campaign management. Teri believes that providing all-around support to others, along with an attitude of learning and living out your passion, leads to fulfillment and success both for others and for herself. When she isn't working, Teri enjoys journaling, painting, cooking, camping and spending time with her mini me granddaughter.