Real-time marketing is about tapping into an active audience on digital communication channels, like social media, during large-scale events and trending conversations. Big-name brands have huge followings on their social channels, and those fans and followers are hungry for engaging, sharable content centered around the topics, people, and events they love. Real-time marketing is the perfect way to engage this audience with your social media content.
"What you have to do, as a brand and an organization, is be able to produce content on a regular basis—and make it timely and relevant," says managing director of Edelman Digital, David Armano. "If you have millions of followers across social networks and at any given moment you put up the right content and promote it the right way, you can get in front of a lot of them. And that becomes a mass channel that's direct to your brand." The trick, of course, is standing out by producing content that's equally as clever as it is funny, topical, and surprising.
Before tackling a real-time marketing campaign, consider these six tips:
1. Uncover Your Why
Before you dive into developing your real-time marketing campaign, you need to know your Why. First and foremost, ask yourself whether you're adding value to the conversation, or if you're just jumping in for the sake of jumping in.
Being able to communicate why real-time marketing is a good fit for your organization will help you develop a more successful campaign as well as gain buy-in from company leaders and other departments. To uncover your Why, consider asking yourself the following questions:
How does this event or topic relate to our brand identity?

How does real-time marketing align with our long-term business goals?

Will real-time marketing around this event or topic feel natural or forced?
2. Tune Into Your Audience
In order to execute a successful real-time marketing campaign, you must be completely tuned into the conversations happening among your key audiences on social media, so that you can jump in and join the conversation at precisely the right moment. To do this, be sure to have a listening strategy in place. Ask yourself:
What specific topics do we want to pay attention to?

Which hashtags and key phrases should we be following or engaging with?

What are our competition, partners, and influencers sharing?
3. Determine Performance Metrics
By nature, real-time marketing is unpredictable. Who's to say what will happen in the midst of a live event? But, as is true for any marketing strategy, it's important to define what success looks like for your organization. Potential performance metrics include:
Increase in Twitter followers

Increase in Facebook or Instagram engagement

Earned coverage in the media
4. Be Ready to Act Fast
A common problem marketers face while trying to execute a real-time marketing campaign is trying to bypass the approval process. For many companies, getting approval on messaging, timing, and imagery is a lengthy, sometimes stressful process. To successfully join a social conversation in real-time, you have to be ready to act fast. That means you can't waste time submitting content for approval.
According to Sprinklr, to really win with real-time marketing, your brand needs to be able to publish content within minutes–if not seconds–of an event. To do this, consider involving stakeholders earlier in the process. Here are a few ways how:
Hold weekly status meetings leading up to the event to inform key stakeholders about the status of your real-time marketing campaign

Before the event begins, create and submit for approval a master list of topics and keywords you'd like to use during the campaign

Write and schedule a handful of tweets, posts, and pictures before the event begins, to avoid burnout and potential "uh oh!" moments
5. Know Your Limits
You can't be everywhere during a real-time marketing campaign. To help your campaign to go off without a hitch, you need to identify what you can get away with from a brand identity and legal perspective well before an event begins. Work with an attorney to understand the general legal boundaries surrounding content creation, and create a list of "dos" and "don'ts" for the big day.
6. Be Ready for Criticism
All social media content is subject to criticism. After all, billions of people use the internet everyday – and you simply can't make them all happy. Engaging in real-time marketing exposes your brand to any number of potential criticisms, so be prepared. Brands that are able to remain agile, creative, and professional in stressful situations fare much better than those that let the stress get to their heads.
Go out and master real-time marketing!
Now that you know what to do, your team is ready to tackle its first real-time marketing campaign! Maybe you're planning to live-tweet a networking event, go live on Instagram during a fundraiser, or add your two cents to a topic trending in your area. By uncovering your Why, tuning into your audience, determining performance metrics, acting quickly, understanding your limits, and fielding potential criticism, your organization will be well on its way to mastering real-time marketing once and for all.
Read more from Erika:
Social Media Managers vs Community Managers: Why You Need Both
Staying Creative in a Content-Heavy World
Author: Erika Voeller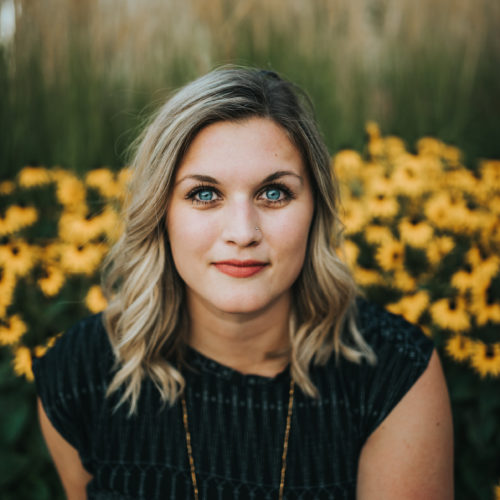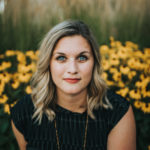 Erika is passionate about content creation and brand growth. As a copywriter and community manager, and content strategist, she uses her talent for writing to elevate brands. In her free time, she enjoys exploring the Minneapolis food scene, practicing yoga, and sipping on coffee.
Website: erikavoeller.com
LinkedIn: linkedin.com/in/erikavoeller