Free photo download here
Imagine you're asked to write a blog post about social media distracting employees from their work. You think, "This will be easy. There have got to be tons of statistics about how bad social media is for productivity." Then, you do what anyone else would do: you head to Google and type, "social media distracting employees" in the search bar, and Google spits back hundreds of thousands of page titles, each begging you to click on its bright blue hyperlinked text.
You click on the first article and you read, "67% of adults admit to checking their social media notifications at the dinner table." It's an interesting statistic, but it doesn't totally support the story you want to tell, so you head back to the search engine page results (SERPs) and click the second link. You read, "Two thirds of adults admit to checking social media while at the dinner table." You roll your eyes in frustration, because you've read this information already. So, you head back to the SERPs and click the third link. You play this game for awhile, hopping from source to source, until you've exhausted all of Google's first page results, and you're left with nothing but frustration and a lack of inspiration. Does this sound familiar?
As content creators, it's easy to fall into a rut of simply regurgitating and rewriting information we find elsewhere. When a topic is trending, we're quick to try and join the conversation by creating content around said topic. But if we haven't taken the time to research and familiarize ourselves with the subject at hand, we inevitably wind up pulling from other sources, and every article on the first page of Google's SERPs sounds exactly the same.
It's a lazy strategy, and it gives digital marketing a bad rep. Unfortunately, ranking number one in Google's SERPs can sometimes mean compromising the quality or originality of our content. Before we start tweeting or typing up a storm, we should ask ourselves two questions:
Am I adding value to the conversation?

Am I offering a unique point of view (POV)?
If you can't say yes to each of these questions, it's time to get creative.
Creativity is Key
Content marketing exists to educate, inform, and entertain; but when we forget these goals and begin publishing content just for the sake of publishing content, our strategy turns sour and conversions will inevitably decrease. That's because no one wants to read a watered-down version of someone else's point of view. Consumers crave originality and authenticity.
Analyze trends
One of the easiest ways to find inspiration for fresh content is to conduct "field research" by scrolling through your social media feeds, watching the news, and keeping up with current events. In order to add something authentic to the conversation, you need to have a sense for what your audience is interacting with, responding to, and advocating for. Paying attention to what your target audience interacts with online, as well as what your competitors are sharing, should help get your creative juices flowing in time for your next content brainstorm.
Collaborate with coworkers
Another surefire way to generate creative content ideas is to collaborate and brainstorm with your coworkers. Brainstorming is beneficial for a number of reasons. Most importantly, bouncing ideas off of others helps you expand your thinking and explore avenues you may not have otherwise found on your own. Furthermore, some experts suggest brainstorming helps develop critical problem-solving skills by creating space to observe ideas free from personal bias.
Stay in your lane
Last, but not least, a word of caution. You don't have to have a stake in every game. That is, you don't have to create content around every hot topic in your industry right now. Don't write a blog post about artificial intelligence and machine learning if it's not in your wheelhouse. Don't post social content centering around voice search just because it's trending. Focus on what you know best—your product, service, or workplace culture—and create content that tells your unique story.
Dare to be different
If you're anything like me, you've grown numb to sifting through the clutter on social media and in the SERPs. You know that for every current event and emerging piece of technology, you can expect every industry blog or news outlet to write essentially the same 300-800 words, shoot roughly the same 30-second video, or retweet the same trending tweet in order to get their name seen and have their voice heard.
Dare to be different and add a fresh perspective to the clutter by sharing your unique point of view. By analyzing trends, collaborating with coworkers, and sharing content that fits within your niche, you'll have no trouble staying creative in a content-heavy world.
Author: Erika Voeller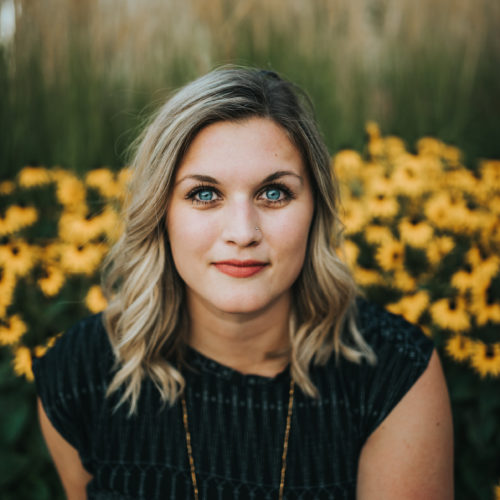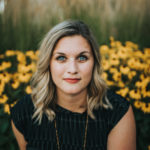 Erika is passionate about content creation and brand growth. As a copywriter and community manager, and content strategist, she uses her talent for writing to elevate brands. In her free time, she enjoys exploring the Minneapolis food scene, practicing yoga, and sipping on coffee.