At first glance, social media marketing and search marketing might seem very different from each other. Social media, by nature, pushes information out to reach more audiences, while in search engine marketing, it's the audience who is proactive and pulls information.
However, in today's mature digital environment where the lines between the internet and social media have been blurred dramatically, social media and SEO are actually deeply interconnected to each other. 
So, the big question is, how does social media impact a website's SEO performance (SERP ranking or otherwise)? In this article, we'll discuss the answer to this question from various different aspects. 
Do Social Signals Affect SEO?
Most experts nowadays will say that SERP rankings aren't directly affected by social signals. One of the reasons is that links coming from social media platforms are nofollow links, and so they won't provide and direct benefit to SEO performance. 
However, there are also various studies that have suggested that social signals, especially the number of shares you get on social media, can contribute to higher SERP rankings. You might have stumbled upon this case before: blog posts that are shared, retweeted, and liked a lot on social media platforms tend to also rank well on Google's SERP.
So, what happened exactly?
We can say those social media engagements do help in getting better SEO rankings, but not directly. That is, the number of  social media shares doesn't directly correlate with your website climbing the SERP ranking, but: 
Pages that are shared a lot on social media get more traffic

Content with a lot of traffic might get more backlinks, and these backlinks are the direct cause of the SERP ranking improvements

Vice versa, the improved SERP ranking might also help to increased social media shares and engagements, creating a healthy cycle
So, while the actual social activity won't directly cause better SEO performance, what happens as the results of the social media engagements will help your SEO. Below, we will discuss this further. 
How Social Media Activities Impact SEO
    1. Build Your Audience
The internet is now increasingly social, and no matter how good your product or service is, it won't bring any value to your business unless people actually know about it. Also, social media presence is now how businesses and websites evaluate whether you are worth giving their links to. 
In short, you have to be proactive and build your social media presence. Social media is where the majority of people are active in nowadays. Facebook alone has more than 2 billion active users. If you want to be noticed among millions if not billions of websites, you're going to improve your social media presence. 
Also, the click-through rate of your SERP result is actually a direct ranking factor, and by building your audience via social media, you can improve the chance of people who click on your brand's content in Google's search results. 
The bigger your audience is, the more your consumers trust your brand. This will help in a lot of direct and indirect SEO ranking factors, and the higher your site will rank. 
     2. Improving Your Content Reach
Even if you haven't generated enough followers on social media, the social media platforms are massive enough that they are an excellent channel where you can reach as many people as possible. 
We can think of social media platforms as their own search engines. Many people are now searching and expecting to find information on these social platforms and not on Google. The more people the content reach, the more possibility of backlinks generated to these content pieces. 
Social shares are also exponential in nature. When content is shared, the content might get shared over and over again. And, when a huge influencer or celebrity share the content, it can reach thousands or even millions of people at one time. Social shares can be extremely impactful, and throughout this process, you might get a lot of backlinks. 
While it's difficult to get your content shared by celebrities by chance, you can outreach to influencers who might want to share it (with the incentive of otherwise). You can use various tools like BuzzSumo, Influence.Co, and others to discover relevant influencers related to your niche, and reach out to them. Obviously these influencers can also be great sources for backlinks on their own. 
     3. Social Media and Local SEO
If you are a local business targeting local customers, then social media engagements can significantly help your local SEO. Local SEO is, as the name suggests, improving your online presence (not only your website) in front of local searchers. Nowadays, local SEO mainly consists of improving your Google Maps ranking. 
While local SEO is a fairly complex subject, there are two important ranking factors related to Google Maps Ranking: the number of (positive) reviews on Google Maps, and the number of citations. A citation is any mention of your business's NAP (Name, Address, Phone Number) on the internet, and a strong social media presence and engagements would translate into a higher likelihood of generating these citations. 
Also, the more people that talk about your business on social media, the higher the chance some of them might leave a review of your business. 
Here are some tips in utilizing social media to improve your Local SEO: 
Maintain consistent NAP information across all of your social media profiles, listings, websites, and others. 

Some social media platforms allow us to geo-tag our posts and stories, this can be a great way to improve awareness among your local audience

Encourage people to review your business on social media, as well as Google Maps and other platforms (TripAdvisor, etc. )

Your social media profiles show up in local SERP, so make sure they are well optimized to encourage people to visit your profile, website, and Google Maps listing
     4. Heavily Targeted and Engaged Followers
We have mentioned above that the key to utilizing your social media in generating more visitors is to build your loyal audience. However, your advantage doesn't stop in how massive your potential audience is in these social media platforms, but also how you can control the quality of your followers. 
That is, you can choose to connect with only the most engaged followers and improve your overall engagement rate and click-through rate.  Here are a few tips: 
Don't only share your content, but also share your follower's content, especially if you have relevant influencers and/or other brands as your followers. This can significantly help in building healthy, lasting relationships. They will also share your content in return, sooner or later. 

Don't only focus on getting links from your followers. Remember, it's about building relationships.

Don't forget to first help them with their link building if they have their blogs, even if it's only a small blog by now. You'll never know how they might grow bigger and return the favor in the future. 
Don't forget, however, that above anything else, the key is to build valuable, relevant, and high-quality content both on your website and on your social media posts. This is actually one of the best ways nowadays to generate valuable backlinks naturally and build a healthy link profile, which will improve your SEO results. 
     5. Social Media and The People Factor of SEO
A very common misconception about SEO is how we are too focused on the technical side of it. However, there's actually the other side of SEO that is people. Your content will rank higher on SEO when a lot of people saw it as relevant, informative, and high quality. These will be translated into various metrics like click-through rate, bounce rate, dwell time, and so on. However, the fact matters that it is about how you can engage and satisfy people.
With that being said, we can avoid the reality that social media is where people are nowadays. As mentioned, we can even treat social media platforms as their own independent search engines, and so social media is an integral place for you to connect with your audience. 
By connecting to your users, you can know where your content is shared, who is consuming your content, and whether it is accepted positively by your audience. In turn, we can gather a lot of data and insights to improve SEO strategy for either a startup or technology company to satisfy more people, more effectively and efficiently. 
End Words
No, social signals won't directly help your SEO performance. However, as we've discussed throughout this article, your social media performances can indirectly help your site climb higher in SEO results. 
Social media presence creates traffic, while a huge amount of traffic will also translate into a higher likelihood of getting backlinks—which is a direct SEO ranking factor. 
Social media is, after all, where people are active in nowadays. This is why building your audience on your social media is very important if you want to connect with more people, which should also be the objective of your SEO campaign. Your social media campaign can help your SEO campaign, and vice versa, an improvement in your SERP ranking can also help your social media engagement.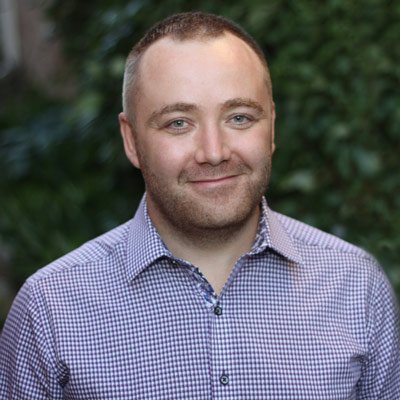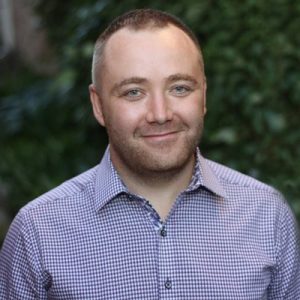 Author: Mike Khorev, Marketing Consultant
Mike Khorev is an SEO expert and marketing consultant who helps small and mid-size companies generate more leads and sales and grow revenue online. He also offers expert advice on marketing your company the right way through performance-based digital marketing, web design, SEO, social media, search engine marketing, and many other online practices.