As a Marketing Director, I used the "Like" counts on our company social media posts to measure the power of the content shared on Facebook and Twitter. But does that really measure what we think it does? How do you measure a Like? Does a Like lead to a relationship with the brand?
Definition a Social Media Like
There are many variables that influence the true meaning behind why someone makes a decision to hit the Like button on a social media post. Perhaps they like the photo, the people in the photo, the message that's written or all of the above.  According to a 2016 article on wired.com, Facebook tracked people's emotional response to posts and determined six emotions that are most typically shown on the social media platform: Like, Love, Haha, Wow, Sad and Angry. The Facebook Help Center reads, "Clicking Like below a post on Facebook is an easy way to let people know that you enjoy it without leaving a comment. Just like a comment, the fact that you liked the post is visible below it." Twitter views likes as a way for users to "show appreciation for a Tweet or a Moment."
Measure the Importance of a Like
I worked with my marketing team to create a spreadsheet that tracked the date, platform, message and response metrics (Likes, new follows, unfollows, shares, comments and other engagement metrics) so we could understand what content our followers, likers, and online audience members found appealing.  It quickly allowed us to see patterns of posts that earned engagement. We found that thematically, posts that showed the true spirit of culture of the employees as well as informative posts about products performed the best. This aided in the planning of future social media campaigns. What we failed to measure formally was the way the content was presented (images and language) and the hashtags that performed the best. There's more to just liking you – it's the behavior of the social media follower that matters.
Understand Friend or Follower Behaviors
In order to fully understand behaviors of your audience, it is important to understand the demographics of the groups. Facebook's Audience Insights is a useful tool to get data to understand those that are connected to your page. The tool is also helpful when you are determining which audiences to target in your Facebook ad campaign. After you find the data, you need to analyze the data and then do something with it.
Communicate Metrics
How do you tell leadership about the work you are doing on social media? Sometimes, the data shows a positive correlation between sales and social media engagement. Then you may come to the conclusion that the posts in your campaign were effective in helping the company reach sales goals. Other times the post you thought would perform like prior posts, does not elicit a response at all. There is no guarantee of results with social media.
The most important metrics to share around ROI include measuring share of traffic and share of voice (Hootsuite). It's important to track amplification and applause of posts. Amplification or share of traffic is # of times content was shared /followers or page likes X 100=%. Share of voice can be calculated by # likes/ followers or page likes X 100=%.
A Like is typically just a like. And measurement is based on how and what you measure. Social media can bring brand loyalty to a business in ways we never imagined.
Author: Dr. Melissa Goodson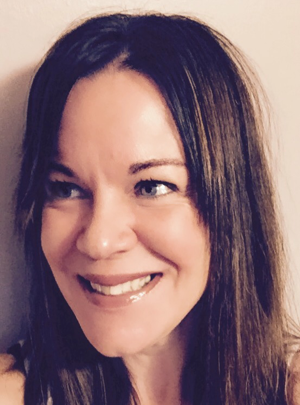 Dr. Melissa Goodson is an Assistant Professor in the School of Business and Technology at The College of St. Scholastica, St. Paul campus where she teaches and develops courses for the MBA in Leadership & Change program.  For over 12 years, she has worked in leadership roles in marketing communications, product management and strategic planning for media companies.  She serves as a board member and Marketing & Communications Director for the Minnesota Organization Development Organization.  Her professional interests include brand management, leadership development and organizational culture.