INTRODUCTION
Our SMS professionals serve as ambassadors for our certification program here at NISM. Not only are they knowledgeable about our curriculum, they also share our passion for social media. Best of all, their stories help shape our organization and the work that we do here.
We are bringing back our series "Meet and Greet," which introduces you to one of our SMS professionals and shares their story. It is our hope that by sharing these stories, not only will you learn more about others who share your passion for being a SMS professional, but you will also want to connect with them further. We encourage you to "meet" this featured individual by connecting with them through your favorite social media platform or comment at the section below this article.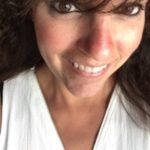 And with that, we'd like to introduce you to Melissa Mathews and her story.
Hi Melissa! Tell us a little about yourself and the work that you do.
I focus on business development from start-ups to expansions. My work includes: full strategic media campaigns and negotiated placement for heightened brand awareness, measuring results for future analysis and adjustment, as well as customer service training and program implementation. My interests and strengths allow me to observe, listen, research and, in turn, develop strong marketing campaigns that enable companies to better place themselves within a competitive environment. I have worked with courthouses and attorneys, financial advisors and banks, authors, artists, contractors, doctors, marketing firms, retail box stores, and more. I teach basic principles of marketing, event marketing, and social media marketing to all ages.  I enjoy assisting results-driven businesses to strive!
Now that sounds like interesting work! What is your favorite social media platform and why?
My favorite social media platform is anywhere I can find the listening center of the demographic that I'm targeting, and I often utilize more than one to achieve results.
Why were you interested in SMS certification? Anything specific about the program that piqued    your interest?
An SMS Certification accomplished through the National Institute for Social Media provides credibility to my efforts and notifies my clients that I'm capable of proper representation.  I'm more qualified than others to instruct both in professional seminars and college programs, and I have heightened awareness of arising trends which proffer greater opportunity for us all.
It's so important to be aware of trends! We're glad that SMS has helped add credibility to your career. Can you give an example of how SMS certification helps with your job?
The SMS Certification I received through the National Institute for Social Media has proven itself worthy, as I continuously prove myself to reflect greater competence among alternatives within the industry.  One of the most difficult certifications I've achieved in my career, the NISM SMS Certification has given me the foundation to build better campaigns from my thorough understanding of this media option.
We love that SMS certification has given you a good foundation! What advice do you have for someone who may be considering SMS certification?
If you're thinking twice about the SMS Certification, then it's probably because you're looking at offerings through a different institution.  DO NOT BE FOOLED.  The National Institute for Social Media offers an accurate conveyance of material and leaves you with the knowledge you'll need to implement such campaigns and give your clients the resonating positive results they deserve.
CONCLUSION
Melissa, thank you for your willingness to share your story with us. Keep up the excellent work! Connect with Melissa through her social media accounts below:
https://www.facebook.com/AudienceNEXT/
https://twitter.com/AudienceNEXT
https://www.instagram.com/audiencenext/
https://plus.google.com/u/0/106731647200058576030
https://www.linkedin.com/in/melamath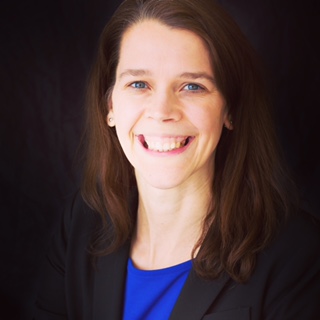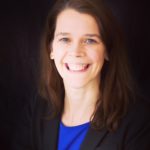 Author: Amy Berger
Amy Berger is a corporate communications writer based in Minnesota. She has a Bachelor of Arts in Political Science from Gustavus Adophus College and a Master's in Business Administration from the College of Saint Scholastica. She is currently interning at the National Institute for Social Media.
Connect with her via LinkedIn https://www.linkedin.com/in/amy-berger-m-b-a-85b3149/ and Twitter @amykberger