Starting a business is hard. With all the legal and money stuff, it can get overwhelming. On top of that you need be on social media, and there are so many choices out there. You have to figure out which ones will work best for you. For someone who loves to have most of my business as passive as possible and with the most ROI (return on investment), Pinterest and Instagram are my go-to places to promote.
Pinterest Business Account
Pinterest may seem like the place for moms to find recipes and things to do with their kids, but it is so much more. There are thousands of businesses on there. With 150 million monthly active users, there are a lot of ways to get new subscribers and customers.
Set up your business account
Do this to connect and confirm your website. This allows for enriched pins which lets businesses include additional information about the image they are pinning. There are three types of rich pins: product, recipe and movie. Additional information is pulled directly from the company website and added to the pin.
Add keywords into your bio and all your board descriptions. Have a description on all your boards if you want people to find your things more easily. But do not use hashtags, as they do not work well on Pinterest and can be annoying to many pinners.
Optimize your site for sharing
Have a blog title image for every post to get more shares. Every image on your site needs to have a keyword strong title to it. Plus, have one in the alt-text (this will be the description that pops up in Pinterest). Add a Pin-It button to your site. I also suggest you add SumoMe. This will give people the option to share on any page to multiple places.
This is a simple rule: 80% of what you share needs to be from others, and the rest is yours. This shows that you share useful things for others and not just spam what you offer. People will see more of what you pin and will start pinning those, some to the point of following you. This is a good rule for any social media. A good amount to pin a day is 10-20. Now that may seem like a lot, but having that at a minimum seems to be the sweet spot for getting in front of others and for Pinterest placing you in others' home dashes.
Have a minimum of 15 Boards
You need enough boards to represent your brand, and not just ones with your own pins, but other subjects that fit too. You may not be able to get people to follow all your boards, but getting them on one is great. Have 3-5 boards where you can pin your own things. At least two of those can be boards specifically for your site or portfolio. Take your time finding board themes that fit.
Get on a daily pinning schedule
The best way to get your pins in front people is to be on there every day. Once you have done that for a few weeks you will know what your optimum times to pin are for the most repins and click-throughs. The best way to both schedule pins and find best times is to use a scheduler app. The three best that I have found are Tailwind, Buffer, and Boardbooster. Schedulers are great, but every once in a while you do need to go into Pinterest to pin directly from there. It shows the site that you are active (i.e. more likely to show up on other feeds) and not a bot (better for the algorithm).
Group boards are a must for your business if you really want people to visit your site. These are boards with many contributors giving you more chances to be found and repinned. Each group board has its own rules to joining and pinning. Make sure you always follow them. Two of the best ways I've discovered for finding group boards is to either look at some of the people you follow or from Facebook groups. I try to have a group board per subject on my own boards.
Instagram Business Account
Instagram, though also an image based social media, is a completely different beast to conquer. The quality of the image needs to be higher than Pinterest, and you can't put links in them, only on your home page. Just like every other social media, it takes trial and error to figure out how to get followers. And ultimately customers. There is an option to have a business Instagram account, but whether or not it's better for your business is still up for debate. I prefer to have both a personal and business account for mine and I have not seen any less engagement because of it.
This point needs to be hammered in. if you are doing this for your business you need to take better pictures. They need to be in focus and stay on brand. You can use your phone for most of them if you don't have the funds for a DSLR. Just make sure you clean the lens and keep it sharp. But if you want to have better quality, you need to take the extra steps to shoot with a DSLR. (Then edit it and put it on your phone.)
You should not post more than one a day as it gets on people's nerves, especially if you do a bunch one after another. Just wait a bit and make it into a collage. It's best to work up to 4-7 posts a week, which is enough to stay in front of people.
Like and comment on others' posts
Not only is it good manners to like and comment on others' posts, but a lot of times people reciprocate. Honestly, you need to do it as often as you post. On a side note, do not play the follow/unfollow game just to try and get more followers. It is annoying and rude, and you need real followers who will give real engagement.
Hashtags are essential for your Instagram post. It is the easiest way for people to search for you/subjects. Each industry has a handful to use. You can use up to 30 per post. Put them within the description, at the bottom of the description, and in the first comment. Doing it all three ways will keep your post from looking cluttered. I personally make sure I have at least 6 hashtags each time. Have two that fit your brand, two that are popular, and two that are more specific to that post.
Instapods are a way for you and a group of people to up your engagement by commenting on each other's posts. Send the post to the group message and everyone comments on each other's posts. Although this doesn't really help with getting you seen more with the algorithm because after a while you will have the same people commenting over and over. It also depends on the group you are in whether or not this works well. I am only in one right now, and I like it. I've had some good conversations on there, which have gotten me a few more comments and followers.
Woohoo, that is a lot to do! But I hope you do the work so you can help your business grow in leaps. Getting to profits is doable with these. There is nothing wrong with using free services to do so. It just makes you more savvy and smart. Happy pinning and graming.
Author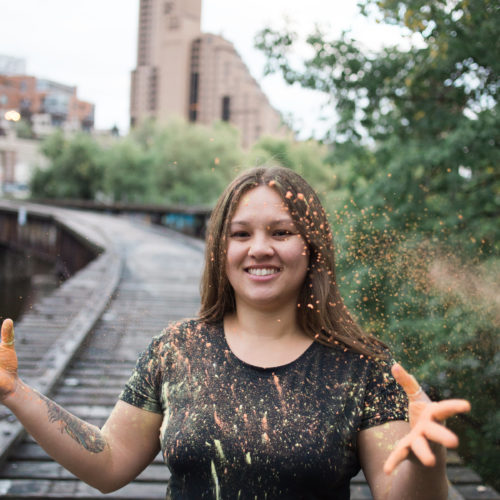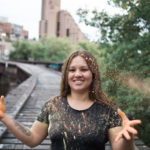 Anung: owner and creator of Courageous Creativity. A place for introverts and homebodies to live life and push their boundaries. Plus fun and comfy apparel.
Website: http://www.courageouscreativity.co/
Instagram: courageous/creativity
Twitter @anungv
Pinterest: courage_create