Self-care is a word you're probably familiar with and chances are your version of self-care is different than mine. Maybe you've got a stressful job and self-care for you is meeting up with your best friend on a Friday night after work for ½ priced apps and drinks. Or maybe you're recovering from an injury and self-care for you is just taking it easy in the couch with a good book. For me, I have a few go-to self-care strategies. I like to wear my PJs on Saturday mornings for as long as possible and I eat waffles for breakfast. Yoga is another one of my favorites. Nothing beats putting on my yoga gear and heading to class for an hour of interrupted "me" time without my phone. I focus on my breathing and learn as much as I can from my favorite teacher. It's pretty much the best.
So, how does self-care relate to social media? Like anything else, social media has its benefits, but it also can stress us out or make us compare our lives to others. It's important to take a step back every now and again and recharge.
I know you're probably wondering how you can possibly implement your own social media self-care. How will you survive without your favorite Instagram account posts for even just a day? Trust me, you can.
Here are a few tips:
Evaluate who you follow and why. When was the last time you looked at the names/accounts of the people/organizations you follow? Take some time to review your lists. To quote Marie Condo, get rid of the ones that don't bring you joy. And follow those who do. And by the way, if you don't follow NISM on social media, what are you waiting for? Facebook, LinkedIn, Twitter, Instagram
Unplug
Just do it. It could be a day without Twitter. It could be two days. Whatever works for you. Every so often, I take a day or two where I don't log onto some of my social media accounts. There's not always a specific reason, sometimes I just know I need some time away to focus on other things. I challenge you to try it. You may be surprised at how much you didn't miss it. And don't worry, whatever you missed will still be there when you return.
Find other ways to stay connected. So, let's say you use Facebook to connect with friends and you decide to take a long hiatus from that account? You may want to give them a heads up and that they can reach you via phone, email, etc. I've learned that if people really want to stay in touch, they'll find a way. Maybe you use Twitter as one of your ways to stay informed about the news in the world and you take a break from Twitter? Remember that social media isn't the only way to stay connected. Grab a newspaper. Talk with a friend about current events.
We'd love to hear some of the ways you implement self-care when it comes to social media. Tell us below.
Author: Amy Berger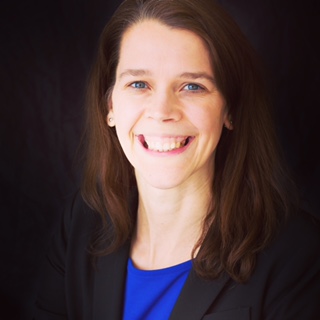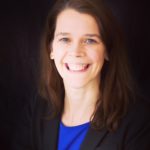 Amy Berger is a corporate communications writer based in Minnesota. Previously, she spent over ten years working for state and federal government and brings a unique perspective of how best to utilize communication methods. She's a big believer in evaluating communications strategies on a regular basis and finding new ways to deliver information. Amy has a Bachelor of Arts in Political Science from Gustavus Adophus College and a Master's in Business Administration from the College of Saint Scholastica.
Connect with her through Linkedin and Twitter @amykberger
You may also enjoy reading Staying Mentally Strong While Working in Social Media