There's been a lot of discussion lately on how social media is not healthy for you. But I'm here to tell you that it is, or, if it isn't, that it can be! As an example, the recent elections really did a number on social media and, while I'm not a betting person, I'm betting it took a toll on you in some way too. Many people admitted to losing friends on social media. But what if you need or want to be on social media or if your job is on social media?
The American Psychological Association's Center for Organizational Excellence performed research both in September 2016 and again in May 2017 about politics at work. Back in September, results showed that one in four employees were negatively affected by political talk at work. Then in May of this year research showed that over half of the respondents noted that they had discussed politics since the election, with 40% noting a negative outcome such as lower productivity, reduced quality of work, feeling tense or stressed out, a more negative view of coworkers, and increased workplace hostility… Whoa!
But consider how the workplace is a collection of individuals who are all very diverse in backgrounds, opinions, perspectives, experiences and even geographic locations… The same can be said about social media. This diversity can be both a challenge, but also a very cool thing! The vast amount of diversity can also bring about innovation, but one thing needs to be remembered: A common goal. Consider what your goal is on social media. For example, is it to create awareness for a cause or to drive more traffic to your or your organization's website?
Here's something else to be remembered… On social media (like in other personal relationships), we tend to surround ourselves with those who think like us. This could range from religion to politics to social views of how we tend to associate with like-minded people. But what if you befriended someone with an unfamiliar perspective than your own and had a fair, just, open-minded, and maybe a little bit of an uncomfortable social chat? What if you listened to his/her differing point-of-view? It might be uncomfortable at first, but try to find something (no matter how small) that the two of you also have in common. Then through the uncomfortable times, focus on that commonality.
Pulling it all together with some takeaways:
Find someone on social media with a perspective different than your own
Find something that the two of you have in common and then grow that area while learning about your differences.
Review your social media accounts.
Research has shown that those who use social media to feel connected enjoy it more.
Do you find yourself having negative thoughts/feelings while there?
Investigate what those thoughts/feelings are whether envy, anger, depression, or something else and what is causing those thoughts/feelings. Then think about what actions you could take to lessen or eliminate those thoughts/feelings.
Feel free to share with us, and others, how you stay mentally strong while working in social media!
References:
Abrams, A. (2017, March 5). Mental Health and the Effects of Social Media. Retrieved from https://www.psychologytoday.com/blog/nurturing-self-compassion/201703/mental-health-and-the-effects-social-media
American Psychological Association (2016, September 14). 1 in 4 Employees Negatively Affected by Political Talk at Work This Election Season, Finds New Survey. Retrieved from http://www.apa.org/news/press/releases/2016/09/employees-political-talk.aspx
American Psychological Association (2017, May 3). Political Talk Plagues Workers Months After U.S. Elections. Retrieved from http://www.apa.org/news/press/releases/2017/05/political-talk.aspx
Ruland, B. (2017, July 26) Study Shows the Power of Social Media Over Ethical Perceptions. Retrieved from http://www.siop.org/article_view.aspx?article=1695&utm_source=social%20posts&utm_medium=posts&utm_campaign=web%20refresh&utm_content=web%20refresh
Author: Jennifer Pollard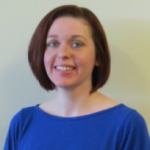 Jennifer Pollard, owner of ConnecTTall Resource Group, is an industrial an organizational psychologist and a developmental strategist who has worked with organizations and individuals to clearly communicate and connect expectations to results. She is focused on connecting people, profits, and perceptions using her communication, psychology, and business knowledge in adaptive and engaging coaching, consulting, and training. Jenn's work includes instructing higher education courses and corporate trainings, managing conflict and coaching individuals, and guiding organizational development and change. Her passions are in creating awareness and dialogue for psychological health and diversity as well as leading with authentic, transparent, and positive influence.
Education
Doctorate of Education: Organizational Leadership
Master of Arts: Industrial and Organizational Psychology
Bachelor of Arts: Communication Studies
Minor: Business Administration