In today's hyper-competitive marketplace, a business owner needs to understand and adapt to change.
Consumers demand excellent customer service; businesses are finding new ways to satisfy customers by providing customer care on social media platforms.
Are you being left behind?
WebsiteBuilder has organized some of the facts and statistics behind this shift in customer relations. Here are three reasons you should join this revolution.
1. Customers reside there
Since social media venues began to appear, internet users have been joining in droves. Today, 80% of people who use the internet are also posting, pinning, tweeting, and sharing across social media.
When people use social media, they are in their "comfort zone." Activity seems natural and fluid. It shouldn't come as a surprise that they want businesses to serve them on these platforms as well. In fact, nearly two-thirds expect brands to offer customer service through social media.
Are you meeting that expectation?
2. Faster responses
With the demand for customer care delivered over social media venues comes another requirement: faster responses. Forty-two percent of consumers expect a response to their inquiry over social media within an hour; 11% expect it immediately.
Most businesses are missing this target. The average response takes five hours. Even worse, only about 13% of information requests are met.
Businesses which meet these challenges stand out for the consumer. Your business could be one of them.
3. Cost-effective
Customer service can be an expensive part of your operations. Using social media to provide care to your customers can offer substantial savings over other options. Answers delivered through social media cost one-sixth as much as those offered by call center personnel.
Best of all, excellent customer service can strengthen bonds with customers. Give them great social media service and 71% will recommend your brand to others.
Shouldn't you be building customer relationships on social media, too?
URL: https://websitebuilder.org.uk/blog/rise-social-media-customer-care/
Author: Josh Wardini: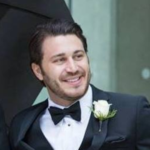 Josh Wardini, Editorial Contributor and Community Manager at https://websitebuilder.org.uk. With the preliminary background in communication and expertise in community development, Josh works day-to-day to reshape the human resource management of digitally based companies. When his focus trails outside of community engagement, Josh enjoys the indulgences of writing amidst the nature conservations of Portland, Oregon.
gravatar: https://en.gravatar.com/josh2509172