Being a Jack or Jackie of all trades is something that comes naturally to a social media professional. Our daily tasks could include creating posts, editing videos, and composing graphics. Some of us are lucky enough to be able to collaborate with a creative team. Creative teams involve videographers, photographers, and graphic designers. 
Imagine you have been a team of one for most of your career. Then, finally, you can work with a group of creatives for social media. 
Here are three ways to create a connection with your new creative team: 
Accountability and connection are vital when working with a creative team. You can arrange weekly check-in meetings to start discussions and define goals for projects. Members of your team should feel comfortable sharing their successes and ask for help. Throughout the project process, you can have status meetings and update everyone about budget projections. 
Join videographers on set and in the editing process. While the videographer focuses on lighting and sound, the social media professional focuses on the story itself. You can become the director asking the videographer to get a process shot vs. a portrait shot on the set. After the video shoot, you can inform the videographer about what aspect ratios work best for each platform. Also, you can help make videos look more refined with title overlays and not title cards. 

Invite your creative team members to social media insights meetings. It's a great way to showcase what content is working and not working on social media. In addition, you can start a conversation about trends and patterns that work in creative assets. 
Collaborating with your creative team is a process. Naturally, you want to define goals and continuously bring new ideas to reality. But, most of all, embrace hearing their artistic viewpoints.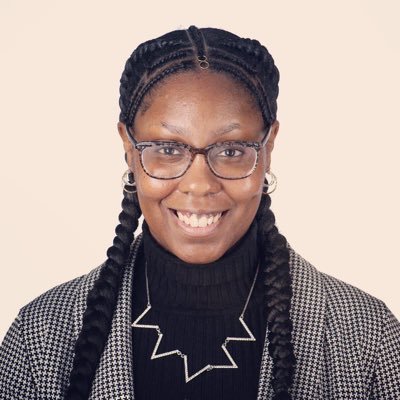 Author: Paulette Wilson 
Paulette Wilson is a social media professional in the Mid-Atlantic. She loves all things education, fundraising and arts. She has created social media campaigns for Sinclair Broadcast Group, University of Baltimore, Kennedy Krieger Institute, and the University of Maryland, Baltimore. 
Follow her on Twitter: https://twitter.com/Paulette_SMS
Connect with her on LinkedIn: https://www.linkedin.com/in/paulette-wilson/