In the world of higher education, there will come a day that you have to take on an intern. Typically, we charge interns with tasks like scheduling posts, creating keyword lists, sizing photos, or other research. Often, these entry-level tasks and assignments do not benefit the intern. 
Think back to when you were a student and how excited you were to land your first internship. You thought you were going to get real-life experience. Unfortunately, you became a secretary. Would you want that for your new intern? 
For me, the answer is NO. I hope you agree. 
How do you make an internship program beneficial yet fun for your intern? 
Ask them what their strengths are and get them to create content. You never know what someone is good at until you ask. On the first day, compose a journal prompt to get your interns to write about their interests. You read through the journal entry and find out your intern wants to learn how to create a video for social media. Ask her/him/them to use their phone to interview three of their peers about how they feel about returning to campus. Review the three videos and provide feedback. Pick one of the videos to be a part of a future campaign. 
Benefit: The intern is learning best practices for social media videos through your feedback. Also, they are creating a piece of work that can be a part of their portfolio. 
Turn your intern into an ambassador. The first time I took on interns in my career, I turned my interns into ambassadors. At the time, the hottest new app was Snapchat (okay, today it's more like TikTok or ClubHouse or Facebook Audio Rooms). To introduce my interns to the campus, I asked both of my interns to do a Snapchat takeover. Both interns created a digital story showcasing their lives as students. After that, I sent a survey to students asking if they would like to see more content from our interns on Snapchat. Eighty percent of survey participants said YES. Throughout the semester, I created assignments where my interns could go to campus events and document each event on Snapchat. 
Benefit: The intern is learning how beneficial user-generated can be for a brand. Also, they are learning to tell stories in a new format. 
Have your intern work with you at events. Events and social media professionals are a combination that will never fade. Don't be afraid to have your intern come along at events. Many of us are teams of one. Your intern can provide event assistance. Here's a scenario. It's graduation day. You have a hashtag campaign where graduates are submitting their grad day selfies on Instagram and Snapchat. You need to get photos and videos, like a behind-the-scenes photo gallery with the event's graduation speaker and candid shots. You task your intern to monitor the hashtag campaign and create ongoing posts/stories for Facebook/Instagram, and Snapchat. 
Benefit: The intern is getting real-life experience as a social media professional. They get to experience working in a high-pressure environment firsthand. 
As an intern supervisor, your goal should always find ways for your intern to build their portfolio, develop their brand, get hands-on professional development, and gain experience in the field. So shall we all provide beneficial, fun internship programs moving forward!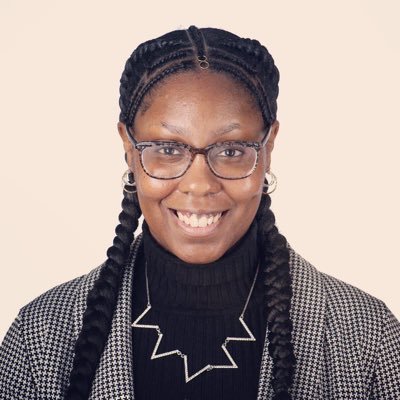 Author: Paulette Wilson 
Paulette Wilson is a social media professional in the Mid-Atlantic. She loves all things education, fundraising and arts. She has created social media campaigns for Sinclair Broadcast Group, University of Baltimore, Kennedy Krieger Institute, and the University of Maryland, Baltimore. 
Follow her on Twitter: https://twitter.com/Paulette_SMS
Connect with her on LinkedIn: https://www.linkedin.com/in/paulette-wilson/