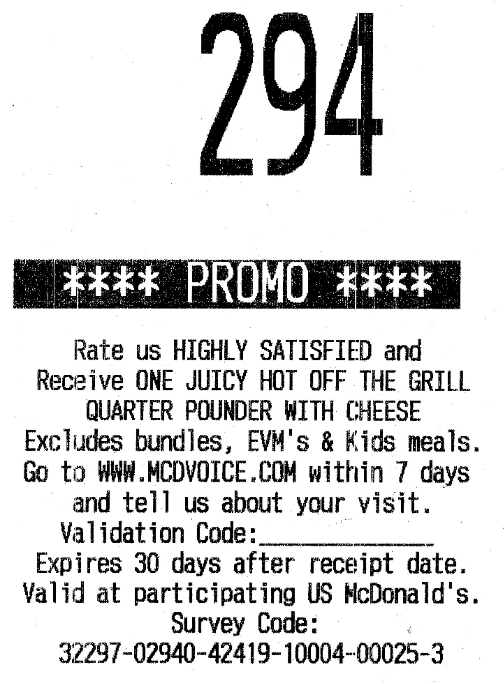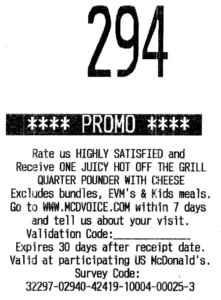 I recently visited a local McDonald's, and noticed a change on the top of the receipt. In the past, they asked for feedback about my experience, and in return, they offered a free Quarter Pounder with cheese or a free breakfast sandwich for my feedback. This time, as you see in the receipt image, they asked for a rating of "HIGHLY SATISFIED" to receive the promotional offer. It got me to thinking, is this ethical? In addition, is this falsely generating a lot of unwarranted or unearned positive feedback? Some diners will give McDonald's what they seek, just so the diner gets the free menu item offered. Isn't this giving McDonald's an elevated view of their customer's feelings?
I did some research into situations involving paid endorsements or influencing on social media, and learned about how the Federal Trade Commission may be watching. I also found that in 2013, the Attorney General of New York, Eric T. Schneiderman, went after 19 companies that generated fake online reviews for business, and garnered a huge $350,000 set of fines.
The feedback I provided was not going to social media, but instead, to a survey site, so they were not in violation of any FTC regulation requiring a disclosure "…the long standing principle that "material connections" (sometimes payments or free products) between advertisers and endorsers – connections that consumers would not expect…", it still did not seem proper.
Google and Yelp have a sound practice of winnowing out fake reviews, removing them, and possibly banning the reviewer. Amazon has been in over 1000 court cases with fake or negative reviewers, according to this article in The Guardian from 3 years ago. There is an analyzer called Fakespot used by many organizations including Google, which employs AI algorithms to determine the validity of reviews.
My conclusion, if you are seeking a positive review, provide excellent service, products, and a stellar customer experience, and earn them the proper way. If you wish to pay influencers, be sure to state that clearly to avoid legal action and reputation damage.
Have you ever used a paid influencer, or have any thoughts about "buying reviews"? Please share your thoughts in the comments!
About the Author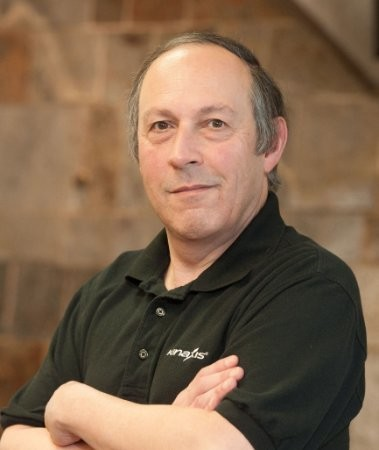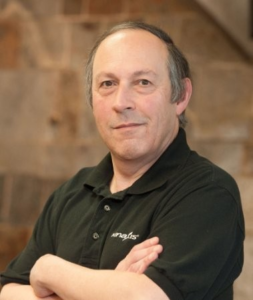 Joe Cannata, Certification Director for Kinaxis, has 18 years of experience in the certification industry, building and running three different programs. He has extensive experience with the exam development process and item writing best practices, having written blogs on the subject. He also ran the social media marketing for his programs using various platforms and strategies. Joe was a community manager and champion for showing how social media could lead to certification program growth.
He wrote a chapter in an eBook, "Best Practices for Creating a Hot Certification Program (that Makes your Product Stickier)".  Joe has spoken at the Association of Test Publishers conferences on exam security and is a Board Trustee for the Customer Education Management Association (CEdMA). In addition, Joe is starting his first term as a NISM Advisory Committee member. He has a Bachelors Degree in Elementary Education and a Masters Degree in Applied Science and Computing. Joe lives in the North Atlanta suburbs.
Connect with Joe on LinkedIn, Twitter, or Facebook