What is SEO?
Search engine optimization is the process of securing better traffic and visibility for a site in an organic manner. The goal is to appear naturally for all the relevant niche terms and keywords. 
SEO is always looking for ways to improve the existing search results and rankings. Therefore, it's an ongoing process. The final goal of any SEO campaign is so that relevant people can find you on the internet.
On a whole, SEO aims to:
Improve organic search traffic

Improve the visibility of your brand online

Make your products and services more easily accessible

Make a brand appear more trustworthy in the eyes of people
What is Lead Generation?
Lead generation is the process of generating and capturing consumer interest in whatever product or service you have to offer with the ultimate goal of securing a sale. The process of generating and capturing leads is essential no matter whether you're a B2B or a B2C company.
The purpose of lead generation is to:
Support business growth

Attract new customers

Transition potential leads into final customers
How Does SEO Help with Lead Generation?
SEO and lead generation can work beautifully in collaboration with each other. When joined together, it can:
Make your business rank for all the right keywords that you wish to target

Help your customers find you via organic searches

By creating a helpful kind of content, you can better target your audience. In this way, you will have opportunities to turn regular visitors into leads and make a sale.
B2B SEO strategy is essentially the process through which your website will become a source of leads. When more and more people can find and access your site, they will easily turn from a cold lead into a recurring customer.
Optimization is the process that acts as a funnel for you.
This process has rendered the old method of cold-calling ineffective wherein the company would reach out to the customer. Today, with the help of digital marketing, SEO helps customers find your website.
This approach is much more convenient and receptive. It's also more effective in that it attracts users actively looking for your business.
Ways to Generate Leads for B2B SEO
Content Marketing
Content is the one surefire way in which you can drive high-quality leads. It's the one tool with which you can establish yourself as an authority. You can capture the attention of key decision-makers in the industry and lock them as leads in the early stages of the buyer's journey. 
Content is particularly important for B2B businesses because it targets people at top positions in the industry such as leaders and CEOs. These key decision makers prefer actionable, in-depth, educational, and long-form content.  
Industry-specific insight into trends, case studies, and white paper is the best kind of content that can generate quality leads for you.
LinkedIn 
Social media presence is a key aspect of establishing yourself as an authority in the B2B industry no matter what type of business you run. A strong presence on a quality platform is paramount in attracting the right kind of qualified leads.
For small businesses, it's better if they maintain only 1 or 2 platforms but do a good job of being active there. Speaking of the right kind of social media platform for B2B businesses, you should check out LinkedIn. It's the most effective platform in this regard. 
LinkedIn is a platform for professionals that allows you to share your company information so relevant customers can find out more information about you.
3rd Party Review Sites
Reviews are an excellent way to earn customers' trust. That's because most people do a quick search before finalizing a buying decision. 
The best bet for B2B brands to attract leads is to find out high-ranking 3rd party review sites. These are the places most key decisions will look at before finalizing a purchase. 
Because most review sites have high domain authority, getting yourself registered and reviewed by your customers is a surefire way to capture leads. 
The key to finding success in review sites is to encourage your most satisfied customer to leave good reviews so that others can read those. In addition to that, you should also regularly keep monitoring reviews so you can keep responding to them.
Engaging with reviews on such sites is always a good move. It shows that you care about your clientele and take your customer service seriously.
Referrals 
The word-of-mouth publicity by your happy customers is most likely to turn into a sale. That's because suggestions and recommendations are the most powerful form of marketing. 
There's nothing quite like the power of referrals as a customer acquisition strategy. Therefore, you can ask your happy customers to encourage their colleagues and friends by raving about your product/service. 
Set up a referral program wherein you reward those who refer your business to others. You could also try asking them directly during one-on-one interaction to see if someone they know could benefit from your products and services.
Bottom Line
Hopefully, the post was insightful for you. Make sure to implement these tips and make them a part of your customer acquisition strategies in 2021.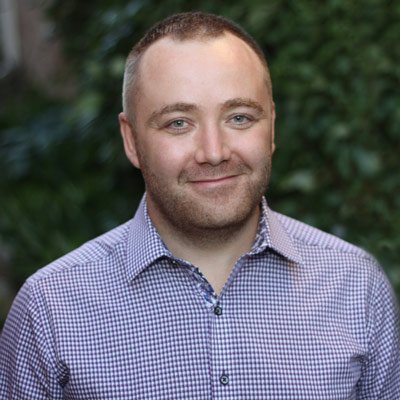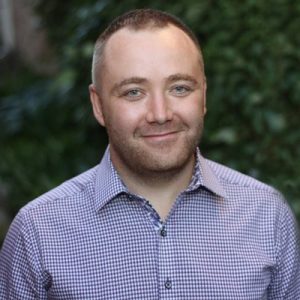 Author: Mike Khorev, Marketing Consultant
Mike Khorev is an SEO expert and marketing consultant who helps small and mid-size companies generate more leads and sales and grow revenue online. He also offers expert advice on marketing your company the right way through performance-based digital marketing, web design, SEO, social media, search engine marketing, and many other online practices.