On the morning of November 17, I opened Twitter to find the video announcement that Fleets were live.  Twitter introduced it as, "That thing you didn't Tweet but got so close but then were like nah." The Twitter handles I follow either bemoaned or embraced the opportunity for yet another story feature on a social media platform. Think this is just for influencers and celebrities? Think again. If you want to reach young adults you'll likely catch your audience watching stories about people and brands that they love. A version of "stories" are now possible content types on Twitter, Instagram, Facebook, WhatsApp and Snapchat.   
Social Media Platforms with Story Tools

You Only Get 24 Hours
Why do stories only last for a day? The novelty of time and a constant content refresh drive users to view these storied moments. Get inspired by viewing other brands' stories across multiple platforms. Creators can pin these to boards inside the social media platform for longevity purposes. Consider it a collection of items you virtually post on a bulletin board. 
What's the Story with Stories?
You know that story that's not good enough to be saved forever? Or the picture is just too good not to share? That's the making of a good social media story. Brand use this feature to launch new products, tout special offers and keep brand users engaged.
Write (or Post) Your Story
This feature on most social platforms appears as a + to create a story.  Users create a story by sharing content in a new way or by uploading a photo or a video. Audiences can be selected on a post-by-post basis.   
3 kinds of fleets are available:
Text fleets-Text on a background of color 
Share tweets-Individual tweets on a color background
Video/Photo-Include a video or a photo
Looking for more inspiration to get your story shared?  Here are some story-inspired resources:
Twitter Launches Story-Like 'Fleets' for All Users
Facebook Stories: Everything You Need to Know About Facebook's Latest Feature
WhatsApp Revenue and Usage Statistics (2020)
How to Tell a Story on Social Media
How Social Media Stories Are Changing the Face of Social Video
The State of Video Marketing 2019-2020 [Infographic]
Author: Melissa Goodson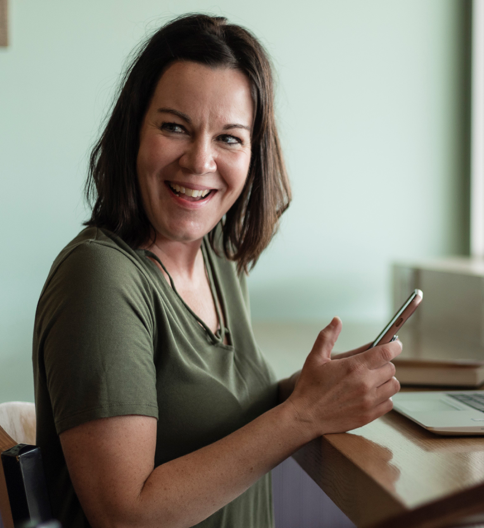 Melissa Goodson @melissaagoodson is an Assistant Professor of Business Management and Marketing at The College of St. Scholastica.  She received a B.S. in Mass Communications, and M.B.A. in Marketing and a Ph.D. in Organization and Management. Dr. Goodson is a certified Social Media Strategist through the National Institute for Social Media where she also serves as the Vice Chair for the board.
Prior to joining St. Scholastica, Goodson worked in Marketing and Digital Media at The Arizona Republic in Phoenix, AZ and at the Star Tribune (largest daily newspaper in the Twin Cities). She has also served as a Marketing Manager for several small businesses.
Twitter: @melissaagoodson
LinkedIn