Across the world, educators are racing to move traditional classrooms to a virtual environment because of COVID-19.  Social distancing will help to minimize the impact on the world and we realize that we need to move our classrooms digital, but how do we do that effectively? First, instead of worry and frustration, try to focus on what you can do. In this post, I want to share my eight tips for conducting your learning sessions using video or other digital tools.
8 tips for connecting with video, social media or other digital tools:
First virtual session? Give grace, space and time for participants to voice concerns/feelings.
Propose a reasonable agenda. It must effectively make use of time in this virtual space. Share your plan!
Just because the class is normally an hour and you would lecture that whole time does not mean you should do the same in this space. Limit lecture recordings to less than 5 minutes.
Keep the camera on during any live or recorded video conference initially. Let them really see you.
Intro team options (breakout rooms) in Zoom and have fun with it! Tip: Let students know you can crash the groups and check in on them.
Loosen up on deadlines for assignments. Allow time for redos/learning.
Offer optional individual and/or group session times to connect throughout the week in lieu of in-person seat time.
Take deep breaths. This will require both student and instructor's energy, enthusiasm, and courage.
Need a tool or activity inspiration? Check out these digital and social media related teaching resources:
Moving Class Discussions to Twitter
How to Be a Better Online Teacher
The Education Week Spotlight on Social Media in the Classroom
8 Things You Should Know Before Using Social Media in Your Course
Social Media in the Classroom on Pinterest
The Online Student's Guide: Tips for Academic Success 
What other tools would you like to add to the list? Share your thoughts in the comments below.
Author: Melissa Goodson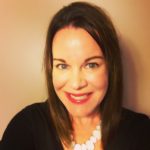 Melissa Goodson @melissaagoodson is an Assistant Professor of Business Management and Marketing at The College of St. Scholastica.  She received a B.S. in Mass Communications, and M.B.A. in Marketing and a Ph.D. in Organization and Management. Dr. Goodson is a certified Social Media Strategist through the National Institute for Social Media where she also serves as the Vice Chair for the board.
Prior to joining St. Scholastica, Goodson worked in Marketing and Digital Media at The Arizona Republic in Phoenix, AZ and at the Star Tribune (largest daily newspaper in the Twin Cities). She has also served as a Marketing Manager for several small businesses.
Twitter: @melissaagoodson
LinkedIn