Get to know Social Media Strategist, Lori Crever!
Our SMS professionals serve as ambassadors for our certification program here at NISM. Not only are they knowledgeable about our curriculum, but they also share our passion for social media. Best of all, their stories help shape our organization and the work that we do here.
We are continuing our series "Meet and Greet," which introduces you to one of our SMS professionals and shares their story. It is our hope that by sharing these stories, not only will you learn more about others who share your passion for being an SMS professional, but that you also will want to connect with them further. We encourage you to "meet" this featured individual by reaching out to them through your favorite social media platform or comment at the section below this article.
And with that, we'd like to introduce you to Lori Crever and her story.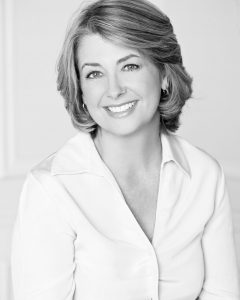 Hi, Lori! Let's start out by getting to know a little bit about the work you do.    
I work for a diversity, equity and inclusion consulting firm in Saint Paul, Minnesota, called Intercultural Competence Edge. I work on strategic partnerships, business development, and communications, including social media. I Tweet for our company as @IC_Edge.
How did you get interested in that line of work or working with those particular clients?
Though I grew up in a relatively homogeneous environment (on a lake in Minnesota), I always had openness and flexibility about other cultures. Right away when I went to college, friends with whom I spent time were from Pakistan, South Korea, and then-Yugoslavia and also New York (small lol on that last one). Later, I worked in international banking, supporting teams across 38 countries. I enjoy being around difference. I like to have my ideas and thinking stretched. Working in the field of diversity and inclusion gives me the extremely positive and, I think, noble opportunity to help others cultivate their muscles on this as well. (Creating and allowing space for difference, without flipping out, rejecting the other person, or having your blood pressure go through the roof. I think we all experienced this.)
We so admire your graciousness while working with others. You had mentioned you tweet for your company. Is Twitter your favorite social media platform?
Yes, I like Twitter. I like the enforced brevity. As a communicator, Twitter makes succinct communication an ongoing challenge. I also like the speed of Twitter. To me, it's a marketplace of opinions, direction, ideas — a genuine variety. I do a lot of re-Tweeting to help amplify other voices and bright ideas.
Why was it important for you to seek certification as a social media strategist?
When I signed on to do the training, I was a laid-off worker. By the time I was getting ready to take the certification exam, I had been hired. Having current understanding and skills on social media was definitely a factor in my getting hired.
We're so glad your SMS training helped you land a job! Did you go through a prep course or complete the self-study program? What did you like most about that? 
I did the prep course. I liked having access to an instructor and the weekly webinar training sessions, interacting with fellow learners.
Before we go, can you tell us something about you that not everyone would know? Something unique about yourself.
I play the drums. When I was growing up, my sister and I were both percussionists. Our patient parents had a trap set in the basement for us to learn and practice. Two offspring, banging on drums in the basement: Those are some pretty unconditionally loving parents! I took a break, after leaving high school, but now I am in a band. I have a skilled percussionist who is helping me to restore my skills. I am enjoying this so much. I like to rock-n-roll, it's true! Our band is called The Uptones.
Lori, thank you for your willingness to share your story with us. Keep up the excellent work! Connect with Lori through her social media accounts below. 
Lori Crever: LinkedIn, Twitter
Author: Celeste Russell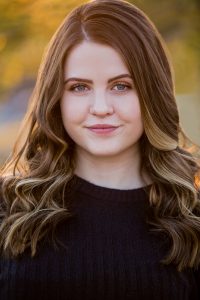 Hailing from Las Vegas, Nevada, Celeste began working with NISM as a summer intern in 2019. Since then she has found a real home in the community, earned her SMS certification, and currently works as the Social Media Coordinator. Celeste is expected to graduate this May from Saint Mary's University of Minnesota with a B.A. in Acting & Communication for the Arts. Her passions have always included effective communication both on and off the stage and she is grateful that working with NISM allows her the opportunity to pursue her acting career simultaneously.
Feel free to connect with Celeste on LinkedIn.