I am sure if I were to hum the tune of "I Will Survive" by Gloria Gaynor you would all be able to join in. Oh come on, let's try it just for the fun of it….See, you can do it!
As I was riding in my car home from work the other day the song was playing on the radio. With my sunglasses on I got that feeling of a cool summer vibe, but then I thought about the work I still had to put into my business to comply with the improved GDPR. Suddenly my disco summer vibe turned into the heartbreaking outcry of this famous song. The compliance and governance part of social media can be a headache to many of us. Different countries have different rules and regulations. And even if you have grasped the ones specific to you and your situation once, that doesn't mean you are on the safe side for all eternity. That is one thing the European Union proved to us this year.
What is the GDPR? – A short overview
According to the European Commission, "Regulation (EU) 2016/6791, the European Union's ('EU') new General Data Protection Regulation ('GDPR'), regulates the processing by an individual, a company or an organisation of personal data relating to individuals in the EU. It doesn't apply to the processing of personal data of deceased persons or of legal entities.
The rules don't apply to data processed by an individual for purely personal reasons or for activities carried out in one's home, provided there is no connection to a professional or commercial activity. When an individual uses personal data outside the personal sphere, for socio-cultural or financial activities, for example, then the data protection law has to be respected."
The main idea of the GDPR is to give the consumers control of their personal data and its use by companies and organizations. In order to achieve that goal, there are six main pillars:
lawfulness, fairness and transparency
purpose limitation
data minimisation
accuracy
storage limitation
integrity and confidentiality.
I can almost hear many readers sighing with relief that they are far away from these new regulations. Well, here comes the bad news: even American companies might be affected by these changes. This Forbes article gives a great sense of how GDPR does (not only) affect European and American businesses. In addition, it is important to say that there is no distinction in the regulations as to the company's size. This means that a small business like mine has to follow the exact same steps as a multi-million national company. That did and still does give me anxiety sometimes.
How the European Union is ruining my summer – or not?
Even with all understanding and positivity towards consumer safety and privacy, my initial reaction to the GDPR and what it entails for my small business was less than ladylike and disco-feeling. But after an initial "Do you think I'd crumble, Did you think I'd lay down and die?", as Gloria Gaynor described it, "Oh no, not I, I will survive" set in. There must be a silver lining of all the changes and work that has to go into checking all the aspects of the GDPR and complying with the improved regulations. Here are how changes in rules and regulations benefit our work:
Feeling safer.
Even though it can be a lot of work, going through new regulations can result in a feeling of more security and safeness. Once I understood what the background of the GDPR was and what it would look like from a practical standpoint, I felt that I was more knowledgeable and able to explain to my customers and clients what was going on and I felt safer, knowing exactly what I as doing and why. It made me just a bit more comfortable with my business and my actions within my work.
Know what you are doing.
Since I had to think through all steps of my business in which I handle personal data, I thought through all variations of my work processes and how they are built. As I was walking myself through all the steps, I realized that there is potential for optimization. In our everyday mode, we sometimes do things because we started doing them a certain way at some point. Sometimes it is for a specific purpose, sometimes it is for no real reason. When we are forced to think through our business with a specific intention we get a wonderful chance of putting our business and ourselves to the test. Thus, I was able to develop some ideas how to make the process of welcoming a new client more precise and also said goodbye to some ideas I had previously come up with that no longer proved relevant. The GDPR proved to a be a sort of spring cleaning tool.
Finding a tribe.
If I don't know it, someone else might know it. Especially when it comes to very specific aspects of compliance and governance, it is a good idea to contact a legal team or specialist in the arena. The internet and social media itself are great tools to find these experts and to continue growing a network. In my specific case, I was lucky enough to be surrounded by other small business owners from different business fields. Talking to these women and men reduced my anxiety and gave me different views on what work to tackle. Through conversations and groups, I found online, I was able to strengthen my support system and try to spread and share what I have learned with others. Finding a great tribe on social media really is the "social" in all of it!
Changes can be scary and can really throw you off your game for a while. However, once in a while we need this kind of wake-up call to leave our everyday rut and get back into our disco mood and sing "I will survive" – even with compliance and governance.
Photo by Greyson Joralemon on Unsplash
Want to read about how others are staying up to date this summer? Check out these recent posts:
Life-Long Learning in the Social Media Space
Summer Learning: Crucial Content for Students Studying Social Media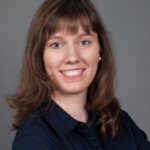 Author: Magdalena Schürmann
Her passion for organization and solving problems benefits Magdalena's work as a consultant and in coaching private clients as well as small businesses in diverse areas connected to work life – from job changes to social media marketing. In her business ArbeitsLeben Magdalena often helps clients to reduce stress and gain more balance through organization and personal and professional coaching. Her goal is to educate, to encourage, and to empower her clients.
You can connect with Magdalena through her social media channels:
Twitter: @MagdalenaSchrma
LinkedIn: https://de.linkedin.com/in/magdalenaschuermann
Facebook: ArbeitsLeben