A Gardener, Your College Marketing Professor, and My Mom Walk Into a Bar
The NISM Anthology deadline is just weeks away – December 31st! And as people contemplate what they might contribute, I'm amazed how often I hear:
"I don't have any advice to share with social media professionals…
what could they possibly learn from me?"
Who'd take advice from you?
If you look at opportunities like getting published in the NISM Anthology and think, "No one would take advice from me because…
I'm too young."
I'm too old."
I've failed too often. "
I haven't tried enough."
I've never hired anyone."
I've only worked in small companies."
I've had the same job for 20 years."
I'm calling your bluff. I'm taking away your excuse. I'm telling you right now, you can write an amazing piece about being a professional if you've ever
Conducted or given an amazing interview – tell us what happened!
Conducted or given a terrible interview – share what went wrong.
Decided to continue your education – what was your motivation?
Explained a difficult concept (especially related to marketing and social media) and succeeded/failed – tell us what worked and what didn't work.
Did something that boosted your credibility – what was it and why did you do it?
Learned how to negotiate salary – share what you tried.
Watched other succeed or watched others fail – what did you learn from your peers?
Had regrets – if you could do something different, what would you do?
Made a connection that paid off – tell us how you found them and what you appreciate about the relationship.
Think about what you have learned. Consider how the experiences you've had could help others. Writing about what you know (aside from the professional boost of being published) may even bring you some clarity in your own life.
So what do we learn from others – and what do they learn from us?
If a gardener, your college marketing professor, and my mom walked into a bar, you'd be staring at a fierce amount of knowledge. If you looked at each of them, you might naturally think of one area of expertise – just one thing they could help you with. You might associate their knowledge with their job, their education, or their relationship to you. But they each know so much more.
If you talked to that gardener, you might learn he worked in HR for 15 years and can help you with your resume. And he's a small business owner, so he took a few bookkeeping classes and now knows a lot about small business finances. And he's an expert yogi, so he can help you with that handstand you've been working on.
If you got to know that marketing professor, you might learn that she's a writer and can help you get motivated to write that submission you've been thinking about. You might also learn that she's an artist who keeps a studio in the city that you could visit. She might also mention that she knows the president of the company you're applying at.
If you were talking to my mom, you might be surprised to learn that she's published 2 cookbooks in her lifetime – and they were all about berries. She also had a 9-5 job supporting leaders in a variety of industries, so she's got some pretty unique perspectives on how sales professionals, job applicants, and consultants can make good and made impressions.
Your three new friends listed above have more to share than you thought they did – and so do you. If you're using language like, "I'm just a…" or "No one would be interested in what I know about…" I'm here to remind you that you're wrong. You have friends who ask you for advice – what do they perceive is your area of expertise? At work, when people ask you questions or want you to share your opinion, what do they talk to you about?
You have great insights that could help social media professionals as they consider how to succeed in their role. Getting published in an anthology looks awesome on a resume. Why wouldn't you share what you know?
Check out the submission details here and remember – the deadline is
December 31, 2016!
And if you're thinking about writing for the anthology, share your topic in the comments! We'd love to hear about it and cheer you on!
Author: 
Dr. Amy Jauman is the Chief Education Officer and Owner of Remotely Smart, a virtual company that provides professional development support to remote and traditional organizations. She is a Certified Social Media Strategist and Instructor with the National Institute for Social Media. Amy is also one of 58 members representing 12 countries in the inaugural class of the Prezi Educator Society. Previously she was the Social Media Director for Women Entrepreneurs of Minnesota (WeMN) and she currently serves as the marketing director for the Minnesota Chapter of the National Speakers Association. She is also an adjunct professor in the St. Catherine University Business Department and the St. Mary's University of Minnesota MBA program.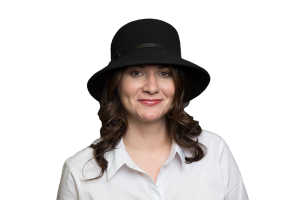 You can learn more about her by connecting on LinkedIn, Facebook, Twitter and her blog!