Technology has taken over many industries, including Digital Marketing. Companies have to reach their audience on the platforms that they spend the most time on. For instance, a couple of decades ago, it was television, but today everyone is always on one digital platform or another. For this reason, marketing strategies are more centered around digital means, and therefore, having tech skills is a must for most professionals. These are the top marketing tech skills of the future. 
SEO/SEM
Search engine optimization (SEO) is a set of guidelines that websites can follow to improve their positions online. They are implemented by search engines like Google and Bing to match users with the best results that correspond with their searches. Search engine marketing (SEM), on the other hand, is a series of techniques used to promote your website through optimization, paid ads, and so on. 
So, SEO is a type of SEM that many companies apply in their content. The aim is always to increase traffic to the site. Some SEO techniques include keyword optimization, link building, social sharing integration, and more. This skill was born a few years ago, but because search engines continue to change their algorithm, SEO experts have to stay on their toes and continue to tackle the latest alterations. It is without a doubt that companies will continue to need these professionals in the years to come. 
Graphic Design
Graphic design is one of the main roles in marketing mainly because it covers the visual aspects, making it one of the first things customers see in any type of marketing strategy. Graphic designers are also the creative geniuses behind the brand's image itself and how people perceive it. They can create something as important as the brand's logo or something smaller like the letterhead for emails. 
A well-designed ad can go a long way to convince the customer that a brand is worth it. How much can a logo like Nike's Swoosh cost? Maybe, in the beginning, it started as a free job by a friend of the founders but now it could cost millions of dollars. Overall, this skill is in high demand when executing marketing strategies. 
Content Management Systems
Content management systems (CMS) are software that helps users manage the content on websites without them having to be an expert developer or designer. You've probably heard of WordPress—it is an example of a CMS. There are many others that allow just about anyone to create their own websites, even if they don't have the technical skills.
Nowadays, many companies choose this option to create their websites. Therefore, being familiar with at least one could help you land your next job. Also, most of these platforms come with helpful plugins that boost their performance; knowing how to use them will be an added bonus too.
Social Media Management
Social media platforms have transformed how we interact. We use them to make new friends, keep up with them, date, and most importantly, communicate with our favorite brands. Because of this, modern companies are required to hire social media managers. It can be one person or a team of professionals that continuously post new things to keep the interactions going, manage ad campaigns in these platforms, and answer customers queries within minutes. 
All these things help to build a brand's digital presence and increase their audience. There are a lot of social media management tools that help these professionals do their jobs. Having this skill will be an excellent option to boost your curriculum now and in the years to come. 
Email Marketing
Emails have been around for more than a decade and they continue to be a good medium for communication. Email systems, however, have seen a lot of improvement and optimization. In recent years, email marketing has gained a lot of traction among businesses. Most companies today offer newsletter subscriptions and in some instances, you'll be automatically added to their subscription list just by creating a profile on their websites. The ones who are responsible for such a strategy are email marketing specialists.
Essentially, they are experts in creating content that will grab the client's attention. They also use email marketing tools like MailChimp that makes their job incredibly easier. MailChimp, for example, allows marketers to send the same emails to thousands of email subscribers with just one click. Not only that, but each of those emails can also be personalized to each customer. Overall, email marketing is not likely to end soon, especially with new tools coming out all the time that make the process a lot simpler. 
Video Production
If an image is worth more than words, then a video is worth more than anything else. With how society transitioned to the digital world, videos work best to communicate a message, especially on platforms like social media. Having a basic knowledge of video production skills, therefore, could improve your content vastly. 
There are different formats of videos depending on the platform. Editors play with things like duration and plot to grab the user's attention. Many marketing strategies circle around good video production. There are many free tools online for basic video editing that can help produce beautiful videos. The more you know, the more you will be able to apply in your future job position. 
Consumer Behavior
Consumer behavior studies everything about consumers, their motivations, their feelings, their responses, and more. UX/UI Design are the disciplines that study their behavior to improve their experiences. The study combines aspects of many sciences like psychology and chemistry. In marketing, consumer behavior gives insights into what motivates a customer to buy and engage. With that information, marketers can know in what way to present their products to make the most significant impact. 
When companies understand the emotions behind the customer responses, then they can predict accurately how a certain strategy would work when releasing a new product or service. This skill has been around for some time now, but it will always be necessary because companies strive to cater to what consumers need. It is, after all, the main factor that leads to a business's success.
In Conclusion
All these tech skills are in high demand in the marketing sector. Some more than others, but with a great stack of skills under your belt, you will be able to open new doors in your career. Even basic knowledge in some of these skills could boost your portfolio.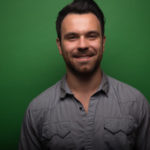 Author: Artur Meyster
Artur Meyster is the CTO of Career Karma (YC W19), an online marketplace that matches career switchers with coding bootcamps. He is also the host of the Breaking Into Startups podcast, which features people with non-traditional backgrounds who broke into tech.