A modern norm when beginning to establish a relationship is typically to connect online using social media. We meet someone and this person becomes a potential professional networking contact, new friend, or even a romantic interest. Before deciding to pursue the relationship further, we often find ourselves compelled to take a casual glance at their Facebook page or check out their LinkedIn profile. In some cases, we might even meet people virtually and maintain a relationship with them exclusively online, having never met them "IRL" (in real life). We participate in this behavior because we want to learn more about the others' lives, and social media allow us to do so with great ease and convenience. In essence, these platforms allow us to listen in on countless conversation of those we are connected to; and this activity of social listening helps us to gain access to a wealth of personal information.
Social listening is not limited to interpersonal interactions. Today, countless brands and businesses have the opportunity to use social media as well. As the presence of businesses, companies, and institutions increases within the social landscape, this environment provides an outlet for marketing research that far exceeds previous capabilities. In the past, organizations had to rely on methods such as surveys and focus groups to learn about their consumers, and often these results were limited. The reach of the studies was minimal, and the result only yielded information about the consumer and their relationship to the product or service directly. Today with social media, there is an opportunity to learn about the consumer as a whole being instead of only understanding the segment that relates to the brand itself. In addition, organizations can now learn more about their entire community of consumers and the specific subgroups that exist within a given community, and create messages and strategize accordingly.
Organizations can use social listening for several key purposes. According to Social Bakers, Social Listening contributes to social media strategy, reputation management, productive development, competitive insights, setting benchmarks and evaluating measurement, and influencer capability. David Kerpen, author of Likeable Social Media, states there are many benefits of social listening. These include the stage that social media sets up for companies to have a front-row seat to the "spontaneous chatter" of their consumers. Along with ease of consumer insight, social listening affords casual and cost-effective competitive surveillance. Brands can receive real-time feedback on new ideas and uncover new opportunities among their community members; simultaneously, organizations can learn more about consumers and what is important to them beyond their connection to the brand, product, or service (Kerpen, 2015).
By definition, social listening is "an active process of attending to, observing, interpreting, and responding to a variety of stimuli through mediated, electronic, and social channels" (Stewart & Arnold, 2017). Practically speaking, social listening involves paying attention to online interactions of relevant individuals and/or groups, and promotes utilizing the information gathered to inform responses and engagement. The original listening taxonomy reveals five different types of listening: appreciative, discriminative, comprehensive, critical, and therapeutic listening. Each of these listening types included in the original taxonomy evolves as technology develops; thus, the need arises to define and recognize social listening as an emerging type of listening afforded by the increase in mediated communication, professionally and personally.
Social listening promotes the changing equity of online conversations between organizations and consumers, where listening to messages has become as important as broadcasting them. This is a true reflection of the new media culture that is arriving, and demonstrates the power of social presence and its influence on customer relationship marketing and management. Social listening arrives as a response to listening during an era of technological determinism, and utilizing information discovered online in new and creative ways.
Social Media Examiner identifies the outcomes of social listening including being able to generate new leads (by solving problems), attract new customers, identify influencers, discover more about community identity, improve customer service, receive feedback on products and ideas, uncover talent and recruit employees, and drive innovation (Summers, 2015). Undoubtedly, more outcomes and opportunities will arise as social media platforms continue to develop, and as the use of social media becomes increasingly popular by businesses and consumers alike.
As you reflect on how social listening may be relevant to you or your brand, consider the following questions:
In what ways do I engage in social listening with members of my network?
What kind of information might be helpful to gather about my audience(s) using social media?
How might my brand or organization utilize online information to better engage with my audience(s)?
In closing, more about the social listening process is yet to be uncovered and the preliminary research and practical conversations surrounding the topic invite more exploration.  Organizations and brands are leveraging social media as powerful tools to surveillance conversations, learn more than ever about their stakeholders, and be exposed to a reach that far exceeds any previous historical time. When it comes to putting on our modern-day listening ears, a most popular venue for our listening activities occurs online through social media. The risk of missing out on valuable insight if opportunities for listening are overlooked results from a compromised understanding of the true essence of your audience, and this can negatively impact your engagement strategy with them. Investing more time in developing a social listening strategy as part of your overall social media strategy is essential to improve engagement, consumer response, and customer relationship marketing and management.
References:
Kerpen, D. (2015). Likeable social media: How to delight your customers, create an irresistible brand, and be generally amazing on Facebook (& other social networks) (2nd ed.). New York: McGraw-Hill.
Socialbakers (2015). 7 reasons why social listening is important. Retrieved from: https://cdn.socialbakers.com/www/archive/storage/www/7-reasons.pdf
Stewart, M.C. & Arnold, C. L. (2017). Defining Social Listening:  Recognizing an emerging dimension of listening. The International Journal of Listening. doi 10.1080/10904018.2017.1330656
Summers, Z. (2015). 8 Ways to Use Social Listening for Your Business. Retrieved from: http://www.socialmediaexaminer.com/8-ways-to-use-social-listening-for-your-business/
Wolvin, A.D., & Coakley, C. G. (1993). A listening taxonomy. In A. D. Wolvin & C. G. Coakley (Eds.), Perspectives on listening (pp. 13-22). Ann Arbor, Michigan: Ablex Publishing.
Wolvin, A.D., & Coakley, G. (1996). Listening. Boston, MA: McGraw Hill.
Author: Margaret Stewart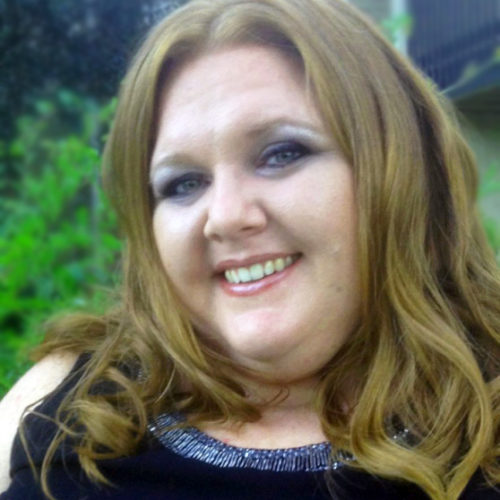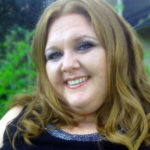 Margaret Stewart is a college professor, consultant, trainer, and certified social media strategist. She has a Ph.D. in Communications Media & Instruction Technology, and teaches at the University of North Florida (UNF). As a consultant, she collaborates with organizations to generate social media solutions to effectively engage with target audiences, develop and respond to social listening, add value to campaigns, and empower team members through improved governance. She also conducts training seminars on strategic social media and student engagement & motivation. She is a natural and determined leader who strives to be both inspired and inspiring.