In the world of social media marketing, you are what you share to a very great extent. People actively engaged in an organization's social community are primarily doing so because they seek information and, sometimes, dialog. If you share wisely, you build an enthusiastic community; if you share poorly, your community will fade away into silence. Here are the most important things to keep in mind for sharing content.
Don't share your own content exclusively
Sharing only your own content, no matter how good it is, creates an impression that your social media interests are self-serving. While all professional users of social media expect some level of self-promotion, they are not interested in being viewed as nothing more than a permanent prospect for your products or services. By sharing content from other sources, you convey your willingness to help inform and assist others regardless of how it affects your own bottom line. Result: Your community talks you up to other relevant social media users, bringing new people to your community who really want to engage.
Read content before you share it
One of the biggest mistakes in social media marketing is cutting share corners to save time. If you see a blog post with a catchy title, it's tempting to share without reading it first. Big mistake, and one I've learned the hard way at Straight North when I was managing our own social media marketing. Catchy titles and/or cover images are not good indicators of value. In fact, many content creators take shortcuts by applying amazing titles to content they know to be inferior. If you start sharing that type of content with people in your community, it won't be long before they are tuning you out.
Set expectations for your shares
Have you ever clicked on a social share expecting to be informed, and instead find yourself on the receiving end of a sales pitch? Unfortunately, content creators and marketers often peddle sales content masquerading as informative content. If you have a piece of sales-oriented content you want to share, simply tell people that's the case when you share it. There's nothing wrong with saying, "Buying X? Read about why ours is your best option." By doing this, you will get interested people to read it (the only ones you want to read it), and save uninterested people the aggravation of clicking through to irrelevant/unwanted content. In both cases, your brand scores points for transparency and honesty.
Share from a wide range of sources
Finding credible, useful content to share takes work! If you find, say, two sources of great content, this is good — but if those two sources are the only outside content sources your share, it won't be long before people in your community start thinking, "I might as well start following these two organizations instead." Sharing high-value content on your social media sites puts your organization in the role of content curator — you can either be a good curator or a bad one. To be a good curator, your task is to serve the 1 percent of USDA Prime content in an ocean of second-rate fluff. Take the time to find it, and you will set yourself apart from competitors that lack the dedication and time to do the job properly.
Frame your share with care
Another symptom of lazy social media marketing: sharing content by mechanically clicking on the share button of a blog post or web page. Sometimes, share buttons are set up well, automatically loading an intriguing cover image and introductory text that builds interest and curiosity. The operative word there is "sometimes." Many times, the share button content is quite poor, with no intro text, a horrible image, etc. Sharing this way, even if the content is good, will make your brand look worse than if you didn't share it all. Two other suggestions for this issue:
Avoid overusing hashtags. Using too many makes you look like a novice or exceedingly self-promotional. Use analytics tools to identify a short list of strategically important hashtags, and limit yourself to those as much as possible.
Putting keywords in social share intro text is fine, but keep two important things in mind. First, keywords should be researched just like hashtags, to identify ones that really matter. Second, keywords are secondary to intro text that appeals to human readers — text that makes people want to read the content.
Time plus effort equals success
Social content shares can be a perfunctory marketing task, in which case you will get little benefit, or it can be a job into which you put your marketing heart and soul. Do the latter, and your organization will quickly start building a reputation as a must-join social media community. There are really very few out there.
In the marketing space, which I'm most familiar with, 90 percent of the organizations share the same content everyone else is sharing. But some of the most valuable content in the marketing niche is older, written by super-intelligent-but-not-widely-known authors, and/or deals with a topic that is vitally important but not often discussed. This is the kind of content you're looking for, because it's the kind of content that helps your social media community take their organizations to a higher level.
As ye share, so shall ye reap.
Image credit: REDPIXEL.PL / Shutterstock.com https://www.shutterstock.com/g/REDPIXELPL
Author: Brad Shorr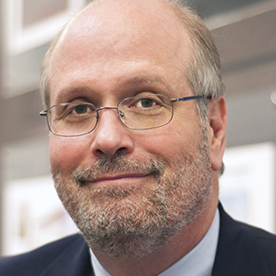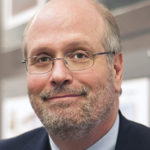 Brad Shorr is Director of Content Strategy at Straight North, an Internet marketing company that offers SEO, PPC and website design services. He has over 25 years of sales and marketing experience, and has been featured in leading online publications including Entrepreneur, Forbes and Moz.