A few weeks ago, I was trying to line up a time to visit one of my best friends from college. She ended up calling me on the phone to discuss specifics and while we were talking, I thought about the last time we talked on the phone. I can't even remember when we did. The thing is that we talk all the time, but it happens to be through social media, not the regular telephone. We text, email, and even comment on each other's Facebook posts. So, when I talked with her on the phone that day, I already felt like we knew what had been going on in each other's lives thanks in part to our social media interaction.
This got me thinking more about how social media has impacted human connection. Some of you might think that social media has hurt human connection, but if you really think about it, social media has helped some of us communicate more easily and more often. It's also provided companies and organizations with a unique way to interact with their customers and build human connection.
Philanthropic organizations have benefited from building human connection through social media. For example, the 2014 ASL Ice Bucket challenge viral video campaign helped bring awareness to the cause as well as raised $115 million dollars. ALS has continued that successful campaign with another one called #ChallengeALS. Nonprofit organizations are also using social media to help bring about the human connection through different issue campaigns. In our recent NISM for Good webinar, our presenter Jo Miller cited the National Public Health Week social media campaign as an example of an effective way to connect people over social media platforms to promote public health issues.
Companies are getting into on the human connection action as well. Coca-Cola did a "share a coke" campaign via social media to encourage people to connect and "share a coke" with their friends. It became popular not only because it was a way for people to connect, but also because it helped Coca-Cola increase its brand awareness. I mean, who doesn't want to "share a coke" with a friend? Sounds fun, right?
So, how can you bring about human connection through your personal social media accounts or your organizations' accounts? Here are a few suggestions:
Create a social media platform for your organization. Figure out what you want your social media strategy to look like. Come up with a plan that has specific goals and timelines. Not sure where to start? That's where we can help! We offer a social media marketing certificate class for beginners, that could be a wonderful opportunity for your organization.
Check out the link below:
https://nismonline.org/product/social-media-marketing-certificate/
Tell stories. Tell your story or encourage your followers to tell theirs. Come up with a hashtag that encourages storytelling. Decide to be consistent about story telling. In a recent episode of the NISM sponsored podcast Why I Social, podcast guest Ryan Farrell said he uses social media because "he loves stories and loves communities." I feel the same way. Whenever I hear a story that resonates with me, I want to connect with the storyteller. I want to get to know them better. Social media makes it easy to do this.
Engage, but also practice active listening. It's a wonderful thing to have your audience share their stories, but are you really listening to what they have to say? Interact with them. Make sure they know that you value their stories. How do you become a better listener? Take the time to read through what they post. Reach each word and really try and get a sense of what matters to them. At the end of the day, we all want to feel like our concerns have at least been heard.
Be authentic. Real human connection through social media comes about when the people involved are not afraid to be who they are. I encourage you to share your thoughts on a variety of issues. Just remember that the goal is to contribute to the conversation in a positive way.
Is there a social media platform that you have used to create human connection? We'd love to hear your stories below.
Author: Amy Berger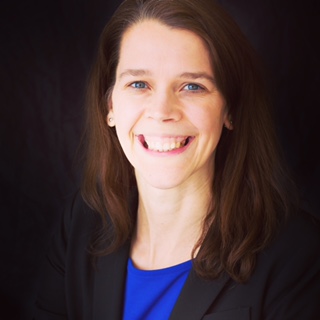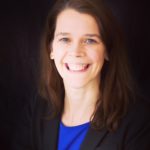 Amy Berger is a corporate communications writer based in Minnesota. She has a Bachelor of Arts in Political Science from Gustavus Adophus College and a Master's in Business Administration from the College of Saint Scholastica. She is currently interning at the National Institute for Social Media.
Connect with her via LinkedIn https://www.linkedin.com/in/amy-berger-m-b-a-85b3149/
and Twitter @amykberger