Ever had those nightmares about work or school?  You know the ones… like when you go to work naked or your boss or a coworker becomes a hideous monster with gnashing teeth?  Put those creatures to rest (and get some yourself) by planning ahead.  Yeah, it can be tough, but it can really put you at ease.
I have seen it where, as a consumer, I heard about an event on social the DAY BEFORE and I really did want to go, but it was already too late for me. I was completely booked up by the quicksand of life.  Not only was I bummed that I could not go, but the marketers were probably terrified because they may have forgotten to promote it on social and were now struggling to get more than ghostly attendance.
Ok, let's run with that scenario (and away from the monsters), but flip the script.  As a marketer, I have truly had those nightmares come to life!  But never fret, my nightmarish pain (blood, sweat, and tears) can be your gain as I speak to you from beyond the grave.  Let's say that you are the one that has a big event that needs some serious social promotion.  Even if it doesn't *need* it, promoting it out on social can really boost not only attendance, but also talk and chatter about it too so it's not a mystery to your consumers.  Ever been planning/thinking about marketing an event and POOF (just like magic) it's the day before (or even the day of) your Godzilla event?
Plan ahead… Yeah, that "P" word can be a pretty slippery, slithery, and slimy lil' sucker, but planning makes things stick, too!  Having a marketing/communications calendar set A MINIMUM of one month beforehand for specific social posts and every conceivable way you want to promote an event can really save some nightmares.  But it's never too late (or too early) to save yourself and marketing an event on social can be as far out as one year before your event.  You don't want this zombie of an event to sneak up and bite you like it did me, do you?  Learn from my mistakes and check out calendaring templates and for more help check out some social media management tools to help you out of a nightmarish situation.
What's on my zombie preparedness bookshelf?
The book I'd wholeheartedly recommend is Influence: The Psychology of Persuasion by Robert Cialdini, PhD.  This book has really helped me and has been a great weapon of influence in my arsenal.  It has helped me to not only get into the minds, but also the hearts of my audience and get their blood pumping again, warming them up to the brand that I can offer them.
Author:  Dr. Jennifer J. Pollard, SMS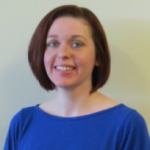 Jennifer Pollard, owner of ConnecTTall Resource Group, is an industrial an organizational psychologist and a developmental strategist who has worked with organizations and individuals to clearly communicate and connect expectations to result.  She is focused on connecting people, profits, and perceptions using her communication, psychology, and business knowledge in adaptive and engaging coaching, consulting, and training. Jenn's work includes instructing higher education courses, corporate trainings, managing conflict, coaching individuals, and guiding development and change.  Her passions are in creating awareness and dialogue for psychological health and diversity as well as leading with authentic, transparent, and positive influence.