One of the first things that consumers notice about a brand or a business is its logo. This is why businesses and corporations are highly particular about displaying their visual brand identities strategically. As a business owner, you have to consider your logo as a very effective marketing tool. It not only helps create awareness about the brand and business but also is a way to tell your competitors that you have arrived in the industry. Some of the biggest companies that you can think of like Nike, Pepsi and Apple, have successfully marketed their brands and become recognized across the globe with the help of their logos. This brings us to the question as to where you can or should use your logo to market your business. 
Basically, you want your brand identity design to be visible and attract attention on print, digital or any other medium. In order to achieve this goal, you have to choose where it goes on carefully. These are a few options to consider using for marketing through your logo. 
Website and Social Media Accounts 
Since your brand symbol is essential to creating a strong online presence, you should try and make sure that it's prominently featured on your website and social media pages. Once people are able to see it instantly upon visiting the web page or Facebook and Instagram, you can curate the content around it for digital marketing campaigns. For example, design an advertising logo and use it on website sliders featuring products, testimonials, information about the business or even a short video telling the brand's story. On social media platforms, it could be featured on giveaway announcements, sponsored posts and regular ones with products and a watermark as well. 
Think of it this way. For a business involved in mobile app development in Qatar, having an eye-catching logo on the web pages and on social media posts might attract a wider audience. It might be able to convince people to look through the development services or get more information about your business.
Business Cards
This may be quite simple and obvious but a lot of people do not pay attention to the importance of a logo on a business card. A professionally designed card with a bold and clear logo which grabs attention immediately could help market the brand effectively. It's why you should have your logo graphics on every business card and stationery so that more people can become familiar with your business. Your logo has to be designed in a way that it stands out on the cards and any other correspondence material, and tells people what your business is all about. Try and include as much information as possible with the logo such as company name and contact details.
Packaging of Products
It is a good idea to make the logo highly visible on all product packaging. This way, you have a better chance of expanding your consumer base and communicate your business values of trust, professionalism and quality of service with them. Take Starbucks for an example. The company's logo is prominent on the packaging of every beverage and you cannot miss it anywhere. The iconic mermaid or siren and the green and white colors in the emblem immediately engages the consumer. Both the color and historical design encourages people to look at the product positively and stay loyal to the brand as well.  With an engaging brand symbol that connects with the consumer immediately, the business has marketed itself effectively and made its way to the top of the industry.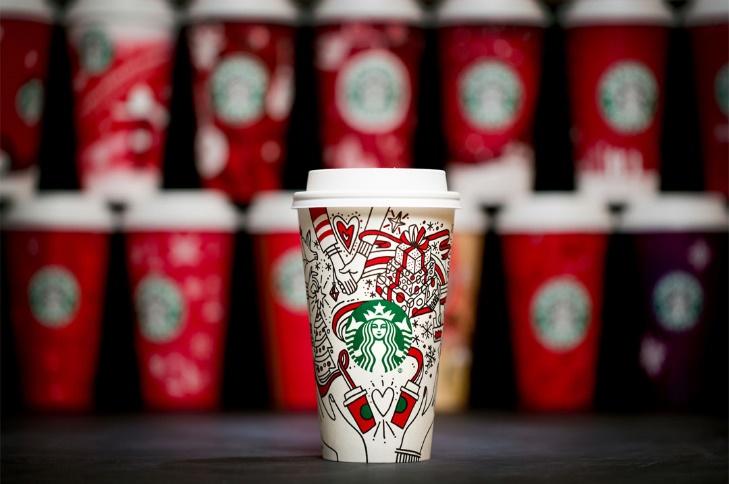 Image Source: thepackagingcompany.com    
Merchandise
If you think about it, there are a lot of famous brands who have made good use of their logos on merchandise such as bags, mugs and t-shirts. Having a brand identity design on promotional items is an effective way of marketing a business. You will often see symbols of companies like Microsoft, IBM or even Target on merchandise as these companies have continuously used them to market their businesses and for branding. As a business owner, you can add your brand logo to different clothes, on bottles and bags and other such items. It might get more people talking or looking for your brand and be useful for attractive customers as well. 
Emails
By incorporating your logo in emails, you can spread the word about your business in an efficient manner and market your products and services as well. Since email marketing is also a popular way of communicating with the target audience and reaching out to customers, having a logo in the email would certainly give you an advantage. You could include it in the header, email signature or a newsletter for brand awareness. Before marketing it on the email lists, make sure that the logo is versatile and can adapt to different scales or sizes without losing its quality or disrupting the design.
If you take a look at the example below, you will see how the newsletter from Fandango features the logo right in the beginning so that it's the first thing the viewer looks at.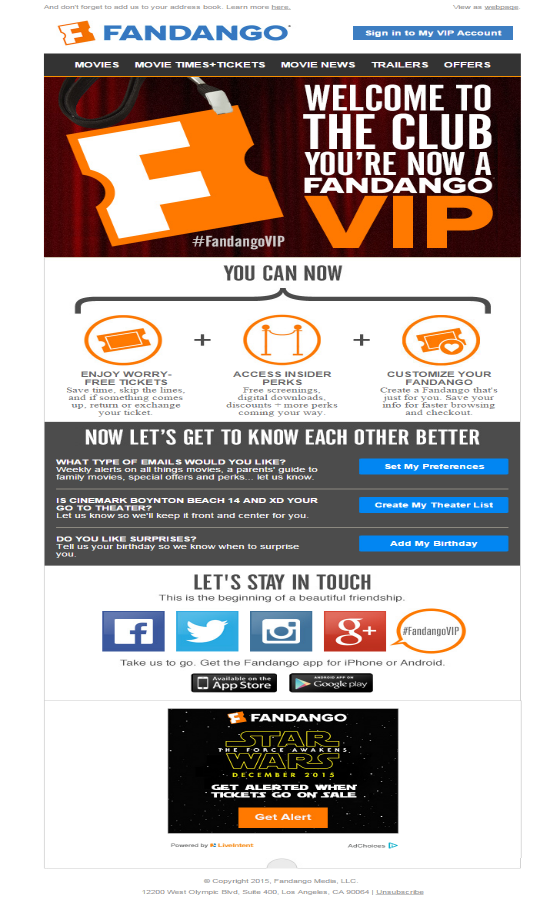 Image Source: Pinterest
To Sum Up
When it comes to marketing your business with the logo and creating a branding strategy around it, the above mentioned places might be a good start. By putting your logo on the website, in emails and merchandise such as clothes and mugs, you could give your business a huge boost and establish a name in the market as well. 
Author: Veronica Johnson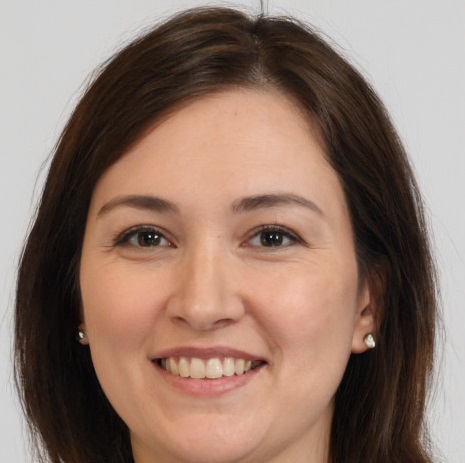 Veronica likes reading, writing and exploring through her travel. With her freelance guest writing, she hopes to achieve both her passion and career in online content marketing. She writes on topics like business, advertising and digital marketing.