Hurricane Ian was an unwelcome guest who left major portions of Florida destroyed, especially in the southwest area.  His strength, size, and point of impact was not even close to what had been predicted. Some might say, Ian wasn't what he appeared to be on his "weather profile"- he was much worse in person!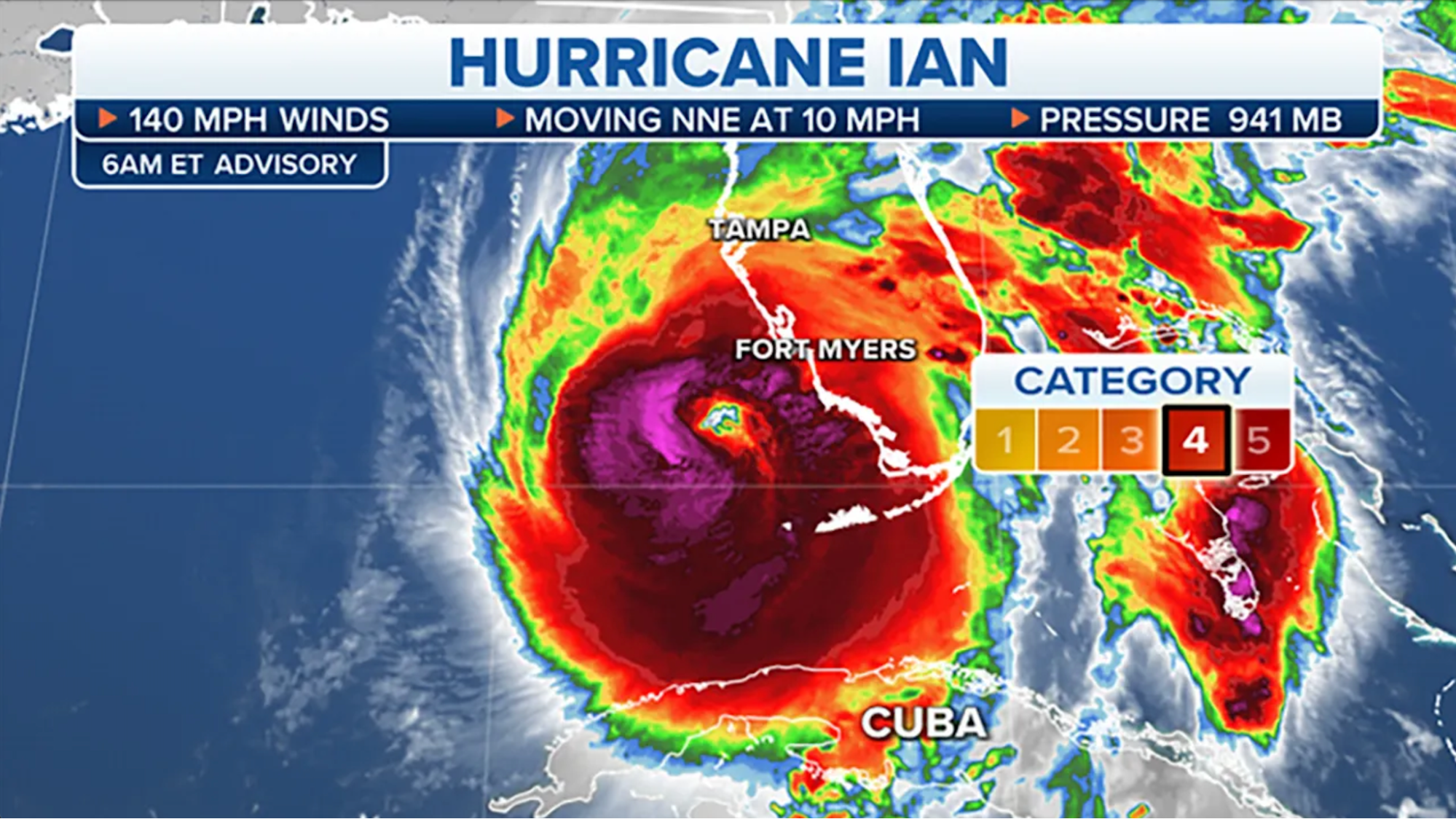 Image source: Fox 5 NY
The role of social media became a secondary story as it served, (and continues to serve), many purposes and in different ways.
As someone who lived in southwest Florida for 10 years and has parents who have lived in Naples for over 20, we are respectful of the dangers associated with hurricanes.  So, everyone understood that the typical preparations and methods for staying in touch would be followed.   
However, as Ian suddenly showed his "true self" and made an unscheduled layover in southwest Florida, power outages and flooding seemed to happen instantaneously. People were literally and figuratively in the dark about what was happening around them – excluding the folks whose homes were filling quickly with 18 plus feet of water!
STORY ONE: SOCIAL MEDIA SERVING AS A SOURCE OF CRITICAL INFORMATION 
For those who had power, because they lived in the northern part or out of state, witnessing the destruction in real time through social media was heart wrenching.  
Social media was also informative (in a very stressful way). The sheer volume of images and updates from residents, first responders and numerous other sources, showcased the incredible flooding, tidal surges, winds, rain, in every town. With the stream of information being shared across channels, it became obvious to everyone, including public officials how fast moving and dangerous conditions were becoming.   
With newsrooms flooding and having to evacuate, (no live streaming), social media quickly became the primary and essential source of information. 
Government officials and emergency team personnel used social media to try to reach as much of the public as possible, to provide updates and information.
For viewers online, collectively witnessing the flooding of homes, home floating or blown away, people and animals trapped, and boats and cars turned into toys, made one feel helpless and scared. It was a horrific situation but one where information was being kept current across TikTok, YouTube, Instagram Reels, Twitter, and other platforms.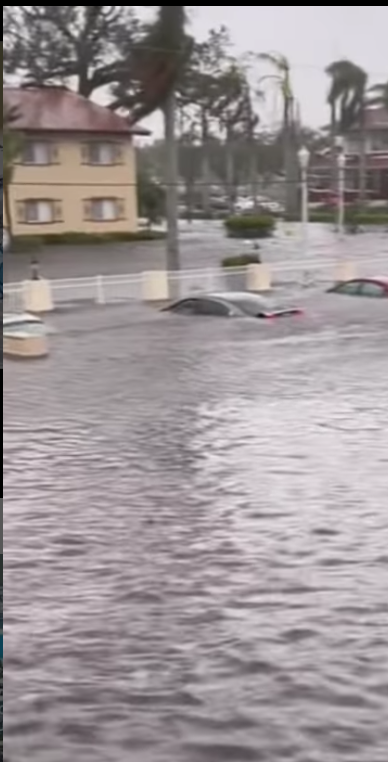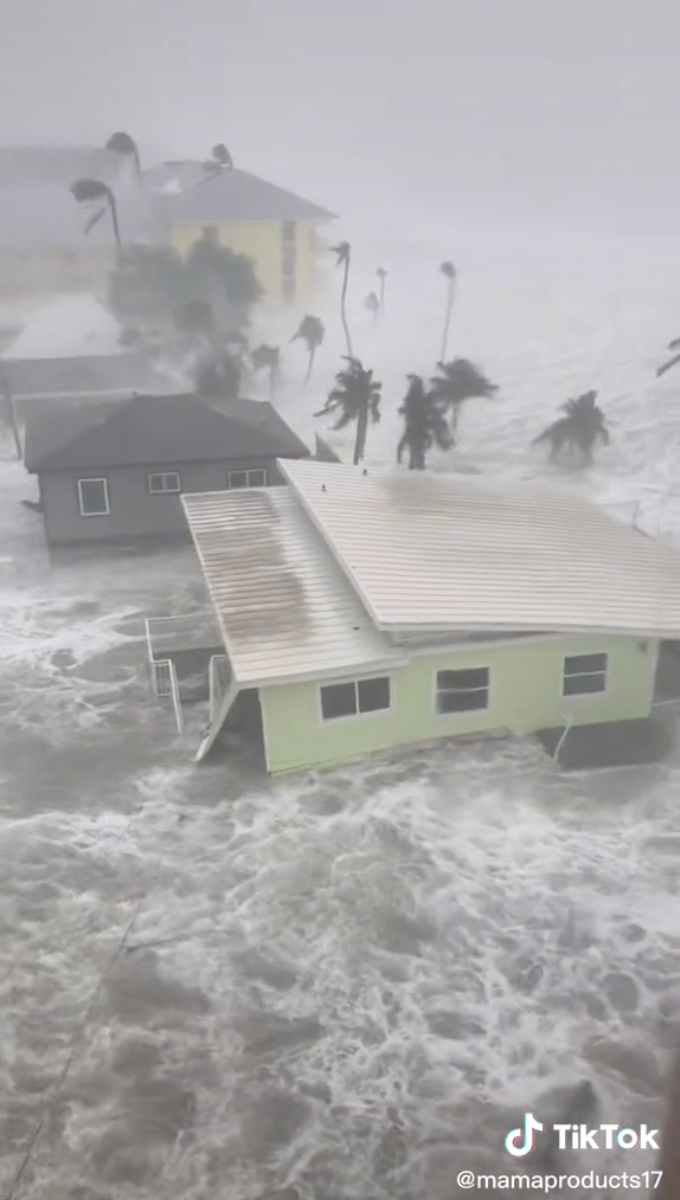 My sister and I, from our respective home states, tried to provide regular updates and warnings, (whether my parents wanted it or not).  They had lost power right before the tidal surges and flooding moved inland.   We tried to convey key details from official online sources, pertinent to their specific location, such as the road around the corner is under 12 plus feet of water and getting worse.  However, conserving power for cell phones became a higher priority for them and many others.
STORY 2: SOCIAL MEDIA AS A CALL FOR HELP –A DIGITAL 911
With the slow movement of Ian and the enormous area impacted, the number of power outages continued to grow exponentially.  Cell phone towers were barely functioning, let alone standing.  People in distress made and uploaded videos in attempts to let others know where they were, asking for help –a digital version of 911. 
Particularly troubling were the live distress video pleas from people trying not to drown in their homes, listing their addresses and begging for someone to come help.   Knowing that the online community may or may not be their last chance to reach someone, anyone, that could aid.   
No one ever imagined that drowning in or outside one's own home was even a remote possibility!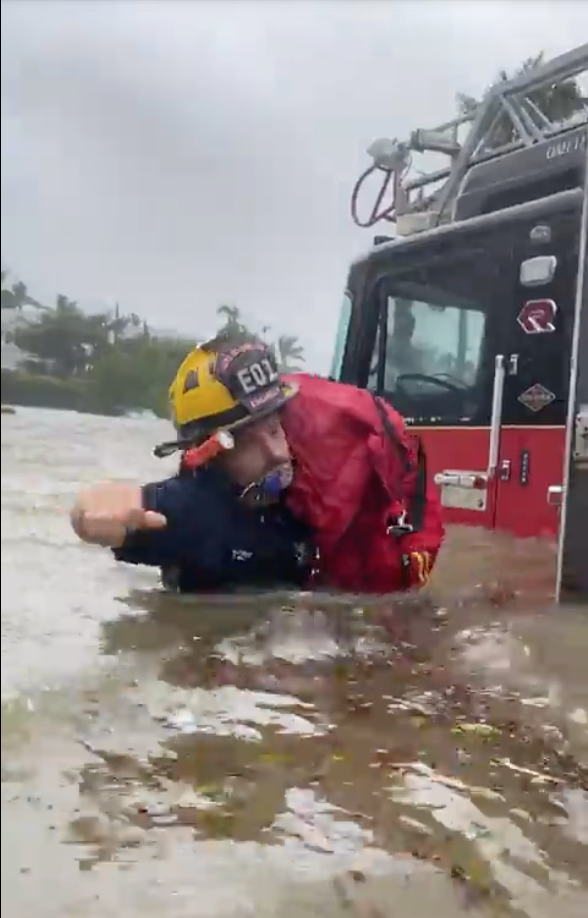 Even a local fire house was not immune.  Video quickly appeared across news apps and social media channels of staff and equipment being moved to another location due to the incredibly fast deluge of rising water.

STORY 3:   SOCIAL MEDIA REVEALING HELP AND HEROES ON THEIR WAY
Another narrative from north Florida and out of state – were the tens of thousands of people and businesses assembling to help.  The crowd of linemen-streaming in from all parts of the country and staging in north Florida – was one of the most impactful images.  Hundreds of trucks and professionals waiting to go right into the heart of the disaster to help 2.8 million people, many who are still without power.  
A miles long convoy of ambulances, fire engines and other first responder vehicles moving down the interstate was glimpse of hope, knowing help was coming. Military, disaster relief trucks and water rescue units from businesses and nonprofits, including animal rescues, started arriving to jump in before the hurricane even passed!  And of course, the Cajun Navy deployed from Louisiana and were able to start rescuing people from rooftops and homes. I am sure I am missing hundreds more but just wanted to highlight a few for the purpose of this post.  There were also lots of individuals out in boats and jet skis just trying to assist in any way possible.
STORY 4: SOCIAL MEDIA STILL BEING USED TO LOCATE MISSING PEOPLE AND ANIMALS 
Friends, neighbors, and relatives both in and out of state, started live streams asking for help locating loved ones and animals, many of whom are still missing at the time of this post.  Connecting to a worldwide audience in real time, the hope is that the more people who see these individual requests will help join in the search, even online.
STORY 5: SOCIAL MEDIA SHARING INDIVIDUAL SUCCESSES 
There were bright moments of hope in what felt like an overwhelming catastrophe. Successful rescues of families off roof tops and from dire situations were just one element.  Devoted caretakers in animal shelters who stayed with them the entire time; animals throughout a zoo moving flamingoes into a ladies' room for extra protection; and watching the animals at Walt Disney World's Animal Kingdom being moved indoors and cared for, were just some of the numerous highlights.  Individuals and organizations rescuing all shapes and sizes of animals including a pig from a tree, horses, cows and calves, neck deep water trying to stay alive are still happening.
STORY 6:  SOCIAL MEDIA BRINGING PEOPLE UP TO DATE WITH EXTENT OF DEVASTATION
Speaking from my own family's experience, there was a second wave of shock once power and WIFI were restored.  People started seeing the videos and images of complete areas just leveled or gone entirely.   Unless one was able to view it in real time, it took hours and days for people to comprehend what they had just survived and what had happened around them.
STORY 7: SOCIAL MEDIA CONTINUES TO PROVIDE AWARENESS OF DESTRUCTION, REBUILDING EFFORTS AND WHERE NECESSITIES ARE MOST NEEDED
Regular visuals and narratives continue to emphasize how big the need is for shelter, food, services, materials, etc. Many people still don't have power, cannot locate loved ones or animals, are camping outside what used to be their house or have moved into a shelter. Just because it is no longer the leading story on the news, doesn't mean that the suffering and grieving is gone. 
While there are major accomplishments happening each day, like the rebuilding of temporary bridges to get to stranded residents and provide aid, social media continues to highlight the shattered dreams and lives, and continually reminds us of the situation still needs everyone's attention and help.  
Hurricane Ian is and will always be remembered as a devasting event that destroyed lives, homes, businesses, properties, vehicles, and families, let alone beaches and protected areas.  Social media played a secondary role and became a story within a story as it served many functions.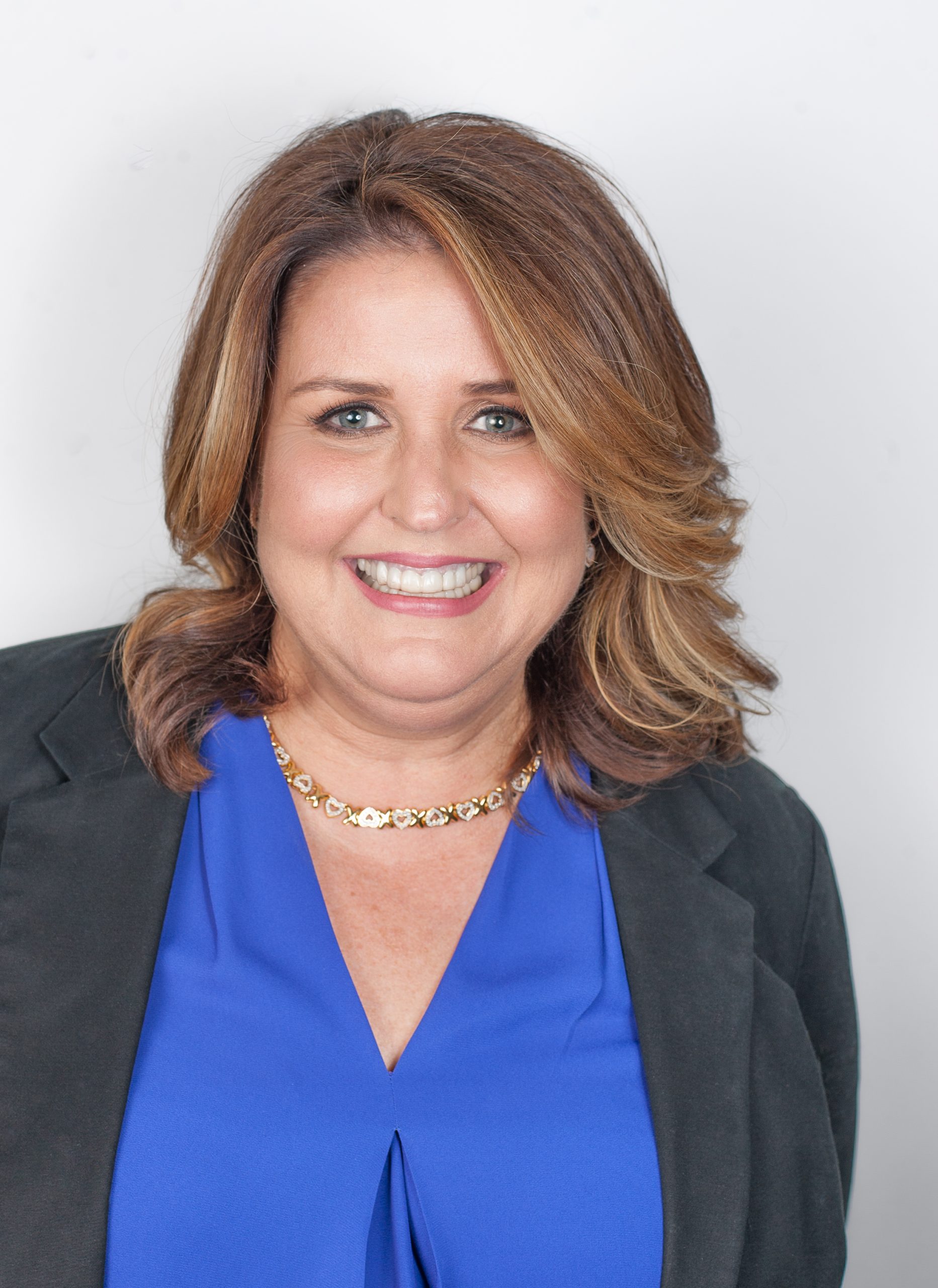 Author: Gwendolyn Wright
Gwendolyn Wright is a marketing and communications professional who specializes in creating, implementing and managing strategic high-impact programs that draw on social media, digital marketing, public relations, event marketing, and analytics to advance brand awareness, increase visibility to key audiences and maximize business initiatives.