Dr. Margaret Stewart took her Social Media Strategist and Instructor certifications through the National Institute for Social Media (NISM). Margaret is a college professor and researcher at the University of Florida (UNF). She is a consultant and trainer for Socially Inspired, a training and consulting company that specializes in implementing social media strategies. We consider ourselves fortunate to have her on our team and wanted to give others the opportunity to get to know her.
NISM: How did you get your start in social media as a career?
Margaret: I began my career as a social media strategist in 2013 when I was working at my previous institution. I was approached by members of the administration about an educational partnership with NISM. I wrote my dissertation on how military couples use social media to communicate during deployment so they were aware of my interest in studying social media. I also have a background in professional communication and had done some consulting and training so it made sense to become certified as a social media strategist to become more skilled and stay on top of best practices.
NISM: What studies or degrees have you already completed that have helped your career in social media?
Margaret: I have a Ph.D. in Communications Media & Instructional Technology from Indiana University of Pennsylvania (IUP). I have my Master of Arts in Professional Communication from La Salle University in Philadelphia and my Bachelor of Arts in Communication from La Salle University as well.
NISM: What motivated you to start working in social media as a strategist and trainer?
Margaret: The biggest motivation for me came from the teaching opportunities that it presented. Becoming an NISM trainer and teaching the social media strategist certification course offered through our school was an exciting opportunity. I am very passionate about teaching and training, so to have the chance to improve my classroom teaching in the area of social media and also train professionals who are working to become social media strategists were exciting prospects. An added value was that being a social media strategist has expanded the repertoire of what I can do as a consultant, so that is a nice benefit for me as well.
NISM: What influenced your decision to seek certification through NISM and then continue on as an instructor for us?
Margaret: The initial influence came from the administrators at my previous institution who were enthusiastic about having an in-house instructor for the educational partnership. I moved on to a new institution in 2015, and now my influence to stay affiliated with NISM stems from the benefits it brings regarding my own knowledge base for teaching and consulting, as well as the training opportunities for NISM. I really enjoy the training interactions with the NISM practitioners and appreciate the value that the skills and knowledge bring to my career.
NISM: The SMS Certification Prep course is based on six content domains. Which of these is your favorite and why?
Margaret: Well, this is a truly difficult question because I personally think each of the areas are very important and have their own value. My research mostly centers on social listening, engagement, and crisis management and response, so as a communication professional I would probably say that strategic planning and marketing and communications are the areas of greatest interest to me. I really appreciate community management for its emphasis on creating a captive following of people and discovering how to interact effectively with them, because so much of successful social media strategy, and communication in general, is about knowing your audience. In a similar way, I enjoy the campaign-planning aspect of social media strategy which is where project management comes in. The two areas that I think are among the most sought after, yet the most challenging, are the analytics and governance domains.
NISM: How has the SMS certification helped you be successful in your career?
Margaret: Being a certified social media strategist makes me more qualified to instruct in the area that I'm teaching. Presently, I teach an undergraduate course at UNF called Strategic Social Media and I am confident that my information is timely and relevant because of my training through NISM.
NISM: What motivates you to share your social media strategist knowledge with others?
Margaret: Hands down, the motivation is my love for teaching. I really enjoy the process of being able to share what I know and discuss with others about how it relates to them and how they can apply the information within their lives. Being a trainer in addition to a being a social media strategist was an easy decision because of how much I genuinely enjoy teaching.
NISM: What do you want to instill in your students who are preparing to become social media strategists?
Margaret: First, remember that social media is dynamic and is subject to change. You have to be willing to participate in constant learning to be effective as a social media strategist. A commitment to lifelong and collaborative learning among a diverse community of peers is a must. Second, be prepared to think outside of the box. The NISM training is very comprehensive and provides an excellent set of tools, skills, and guidelines. How you apply those tools and skills is up to you. Be creative and find your niche.
NISM: What is it about the field of social media that appeals to you and keeps you motivated to continue learning and teaching?
Margaret: Social media is unlike many fields because it is still fairly new and it is not static. There is still a lot of unchartered water in social media studies, both with social media strategy and effects. As a result of the dynamic and pervasive nature of these platforms there should always be an opportunity to explore something new without getting bored. I have a curious mind, so teaching and learning in a field that is ever-changing provides me with a sufficient level of challenge which keeps me interested.
NISM: Let's end with something fun. What is your dream vacation and why?
Margaret: My dream vacation is any trip where I'm having so much fun that I don't feel anxious about being unplugged. Like most, I'm guilty of spending too much time on my phone and spending more time that I should trying to capture experiences in pictures and on social media than actually experiencing them. So any trip that pulls me away from this behavior is a good thing. My favorite place is a family home at the beach in New Smyrna Beach, Florida. That is my happy place so vacations there are always wonderful. I would also love to visit the city of Prague, CZ again. I went there during graduate school for a two-week study abroad experience, and it was such an amazing city. I would love to have the chance to return and experience all of its magic once more in this lifetime.
Margaret, thank you for taking the time to share with us about your professional life. We're sure that your knowledge and experience are an inspiration to the students you teach. It's exciting to play an influential part in preparing social media professionals.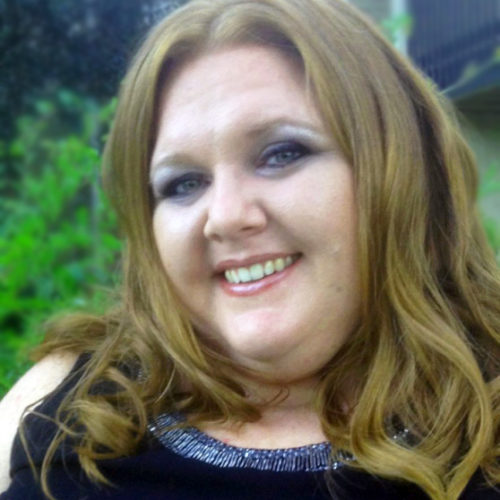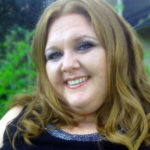 Margaret Stewart is a college professor, consultant, trainer, and certified social media strategist. She has a Ph.D. in Communications Media & Instruction Technology, and teaches at the University of North Florida (UNF). As a consultant, she collaborates with organizations to generate social media solutions to effectively engage with target audiences, develop and respond to social listening, add value to campaigns, and empower team members through improved governance. She also conducts training seminars on strategic social media and student engagement & motivation. She is a natural and determined leader who strives to be both inspired and inspiring.