User-generated content (UGC) is a powerful thing. It goes beyond branded content by offering genuine, customer-led sentiment, praise, and even the occasional negative review. Consequently, it's authentic, and that is what really matters when it comes to winning over customers.
UGC plays a role across all your business channels, but your website is the nucleus of that strategy. Read on to learn some top tips on how your business can use UGC on its website.
Use UGC photos on your product pages
Social media offers great scope for sourcing and collating UGC. It's easy to launch competitions in which customers submit their own content — photos, videos, reviews, and so on — in return for entry to win a prize. Incidentally, utilizing influencers is a good way to source UGC by having them lead the competition and promote it across your channels.
But the content you receive from a UGC competition shouldn't just stay on social. With such a wealth of authentic content created by your customers, you'd do well to cascade it across your website too.
Indeed, you could even use genuine customer-led product photos in lieu of your own product imagery. This shows products as they are, rather than how a business wants them to be seen.
The fashion retailer ASOS, for instance, was called out last year for neglecting to edit out clips that presented apparel differently to how they'd actually be worn, a problem circumvented by using UGC product photos.  Just be sure to follow copyright laws or get the appropriate permissions. 
Cascade customer testimonials across your website
Even the most skilled copywriter can only go so far in convincing a customer that a product is worth their time and money. What really convinces a customer to buy is social proof — the testimonial of an independent third-party, in this case, another satisfied customer.
Reach out to your customers and invite them to share their opinions of your brand, product, or service on video. You could get them to record the clips themselves and send them in, or you could meet the customers themselves via a pop-up event or similar. Alternatively, you could look to testimonial apps to quickly collate customer reviews.
Cascade these out across the bottom of your homepage or, where applicable, landing page too. These are the pages your customer is likely to see first when they arrive on your website, and a positive video review will soften their perception of your brand and influence how they perceive the rest of your website too.
Inspire customers and give them a reason to share your content
You can display positive UGC content in an automated grid (with some curation), or choose specific posts to highlight.
The key to this is getting visual content, which could involve anything from videos of your products in use to screenshots of your hilarious emails. You should make an effort to inspire it: what can you do to make your products and content worth highlighting visually?
If your products look great or do interesting things, that'll really help with brand virality. But if you want an edge, find ways to make all your brand materials notable somehow.
Throw interesting little nuances into your content — any jokes or funny doodles that spring to mind, for instance. These things show personality, so people will naturally want to take photos.
Aim to surprise people too. Everyone expects to find silly quips in social media posts (brands like Wendy's have entire teams dedicated to being sassy on Twitter), but they don't expect them in business documents.
You don't need to create "wacky" designs: your helpdesk messages can still be heavily formulaic, and your average invoice can still resemble this template for Microsoft Word (you can find more free templates here). Just find somewhere to add in a dash of flair, and make it worth sharing. It's a small thing, but it has a lot of potential.
Embrace negative reviews for positive results
No business is perfect. Even the biggest and most popular brands receive negative feedback from time-to-time — and even more often than that.
But while negative reviews can dampen your spirits, especially if you're a small but growing business seeking to make inroads in your industry, they actually present several benefits for your business.
For starters, negative reviews show prospective customers that you're genuine. No business in the world has perfect ratings, so a few bad reviews here and there show that you're the real deal.
Secondly, you can turn negative reviews into positive results by simply engaging with it. Create a video or blog post that responds to the reviewer and determine why they came to that conclusion. The reviewer will appreciate the fact you're engaging with them, and it'll help you deliver a better service going forward.
Plus, by publicly showing this engagement on your website, you show new customers that you are a brand that is willing to embrace its flaws if it benefits the customer. This shows real integrity, no small thing when it comes to winning new sales.
User-generated content delivers an array of benefits for your business, and it's vital to take advantage of these benefits across all your digital channels. Your website provides plenty of opportunities to showcase your UGC and leverage it to grow your business. Follow the tips above and cascade UGC across your website to help expand your reach and increase sales well into 2020.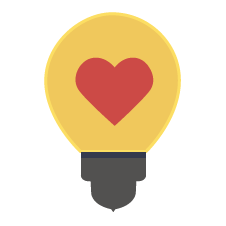 MicroStartups is a business community that celebrates inspiring startups small businesses and entrepreneurs. Whether you're a solopreneur or a startup making your way in the business world we're here to help. For the latest news inspiring stories and actionable advice follow us on Twitter @getmicrostarted.