Get to know Social Media Strategist, Katy Spencer Johnson!
Our SMS professionals serve as ambassadors for our certification program here at NISM. Not only are they knowledgeable about our curriculum, but they also share our passion for social media. Best of all, their stories help shape our organization and the work that we do here.
We are continuing our series "Meet and Greet," which introduces you to one of our SMS professionals and shares their story. It is our hope that by sharing these stories, not only will you learn more about others who share your passion for being an SMS professional, but that you also will want to connect with them further. We encourage you to "meet" this featured individual by reaching out to them through your favorite social media platform or comment at the section below this article.
And with that, we'd like to introduce you to Katy Spencer Johnson and her story.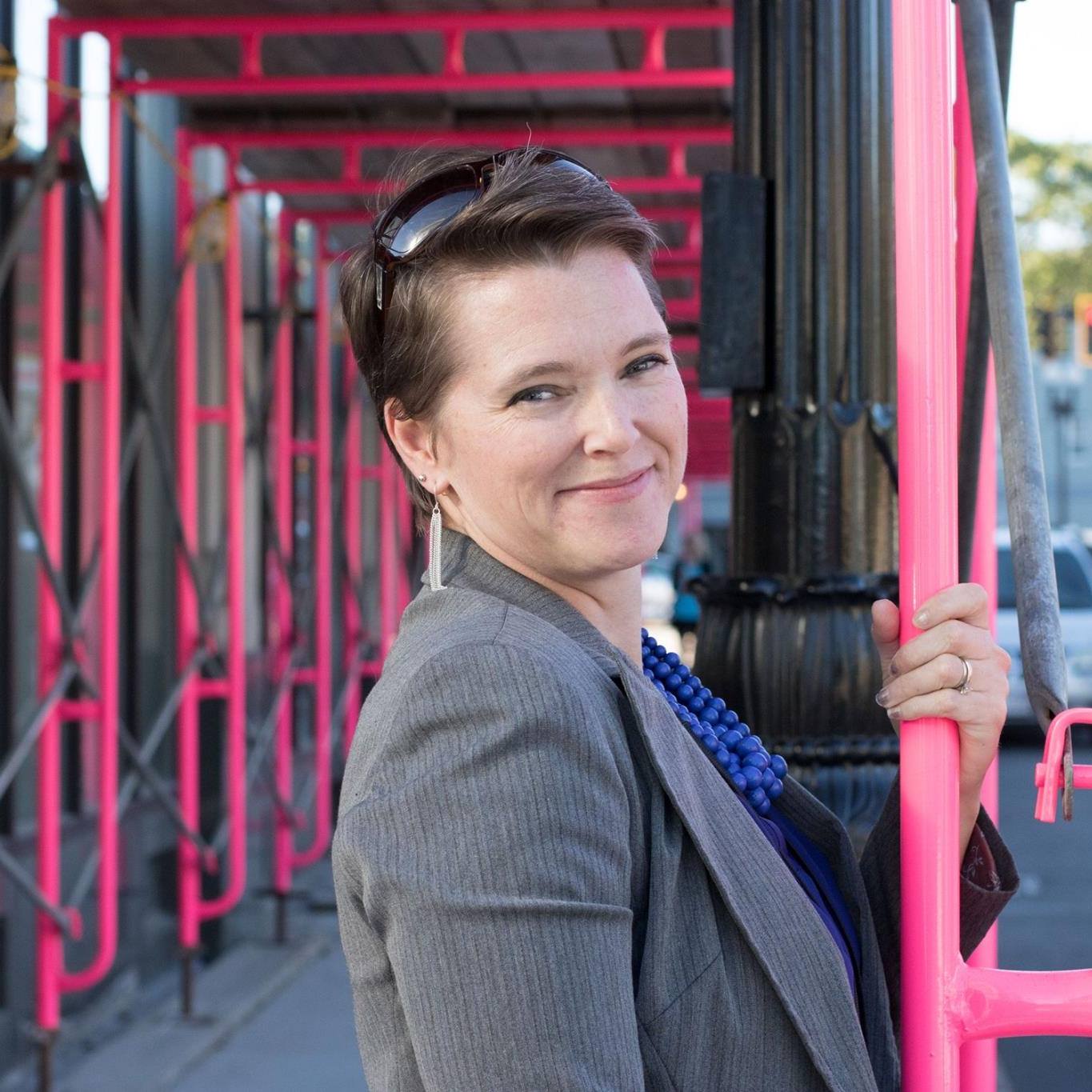 Hi Katy! Let's start out by having you tell us a little about yourself and the work you've done.
I am a results-focused, data-driven, marketing professional with strengths in social media strategy, media relations, editorial, and community management. 
Most recently working in higher education, I have been a social media strategist for 6 years, holding roles in Marketing and Communications, Event Management, Program Development, and Advancement.  In addition to my role as a social media strategist, I was a public relations specialist, building a media relations strategy in conjunction with a social media strategy. I became a certified NISM social media strategist in 2019. 
Digital literacy and utilizing social media to build a diverse, inclusive, and dynamic space for dialogue and discourse is my passion. Social Media often gets a bad wrap but I'm definitely an advocate for social media for good.  As the Five Favorites social media, marketing, and technology podcast Community Manager and social media strategist working in higher education, I am well versed in social media customer service and community building across Facebook, Instagram, LinkedIn, and Twitter communities that are active and engaged.  
I am currently the Social Media Track Chair for a higher education marketing conference: EduWeb Digital Summit. It has been my pleasure to work with some exemplary higher education social media professionals who are leading innovation and social media best practices. 
That all sounds very impressive. What do you enjoy most about working in higher education? 
I love to help internal and external stakeholders align organizational or departmental strategy while building creative content for different social media channels with unique audiences, creating engaged communities. It sounds super dorky but I loved running social media audits. These bi-annual audits served as strategic talking points with data-focused benchmarks to help build a strong foundation on which we could collaboratively build some amazing social media campaigns. 
Each individual in your organization, every department, and each individual on the social media team is a consumer of content – even if they weren't active on social media personally. We were able to leverage their passions and translate this into some amazing social media content like March Madness Book Bracket for the library or a weekly campus happenings story for Student Life, told by our students, on Instagram or Facebook to highlight campus events. 
Translating this community passion into an effective social media and marketing campaign is a tremendous honor and quite fun.
What prompted you to explore certification as a social media strategist?
Social media strategy is often considered a marginal task, relegated to "other duties as assigned" or that internship task that falls to the wayside once that intern leaves their position. An effective social media strategy aligns strategic planning, compliance and governance, social media marketing, project and campaign management, community management, research, reporting and analysis. 
It is quite challenging to meet your organizational goals and to be effective if this position is part-time. I sought the National Institute for Social Media SMS certification to validate my experience, highlight my qualifications as a strategist, in addition to my body of work as a social media manager. Great content and an engaged community are wonderful representations of your work as a strategist but I wanted to ensure that I was taken seriously for my work.  The certification validates my knowledge and reinforces the importance of social media as a strategic, organizational asset to improve branding, internal and external communication, marketing, and public relations. 
We have to agree with you on that. How has the SMS certification helped you so far?

The NISM community is highly engaged in supporting each other. We have connected, shared resources, ideas, and strategized solutions. I've been blessed to work with amazing professionals across higher education, non-profit, and publishing industries. The higher education social media and social media marketer communities are the most connected, supportive, and dynamic communities I've had the pleasure to work with.
You have experience working with nonprofits, what would be one piece of advice you would give nonprofits looking to start a social media presence?
Don't forget to empower your advocates. This goes for all industries but especially for non-profits. You already have a really empowered audience passionate about your mission. Don't forget to tap into that passion for your social media strategy. Remember that your brand is not what you say about yourself but what others say about you. Build a social media street team of passionate advocates, turn your followers into fans. If you are hosting an event, don't forget to build social media collateral for that event – GIF stickers, geo-fenced filters, profile frames. Even simply providing suggested social media language can help empower your followers to share your message and mission.  Explore the personal stories. Get curious. Okay, that was way more than one piece of advice.
Don't worry, all of that advice was great and may come in handy to someone reading. I heard you've worked on a few podcasts. Can you tell us a little about that?
I've had the distinct pleasure of working on a few podcasts as a community manager and podcast ambassador. Chris Barrows (@CBarrows on Twitter) co-hosted with Amir Zonozi (@Zonozi) the Five Favorites (@5FavoritesCast) podcast which published weekly episodes looking at the latest news in social media, marketing, and technology. Chris and Amir broke down the latest happenings in the industry with humor, camaraderie, technical insight and practical understanding of how marketers, technologists and social media strategists need to stay abreast of the latest news and developments. 
In my role as community lead, I managed the podcast's social media channels – primarily a Facebook Group but also contributed to Instagram and Twitter communities. I would share each news story that Chris and Amir highlighted that week, lead conversations, and highlight our community members and podcast guests.  
The Five Favorite podcast took a hiatus in December of 2019 but it was my distinct pleasure to lead such an impassioned community for two years. 
I also was a Why I Social podcast ambassador and community manager. The Why I Social (@WhyISocial) podcast told the behind the scenes stories of social media professionals, highlighting their roles, the challenges, their passions. Fun fact: I'm featured in Episode 111 of the Why I Social podcast.
Those all sound like great resources for our community, thank you! Before we go, can you think of anything else you'd like to share with us? Maybe something unique that most people don't know about!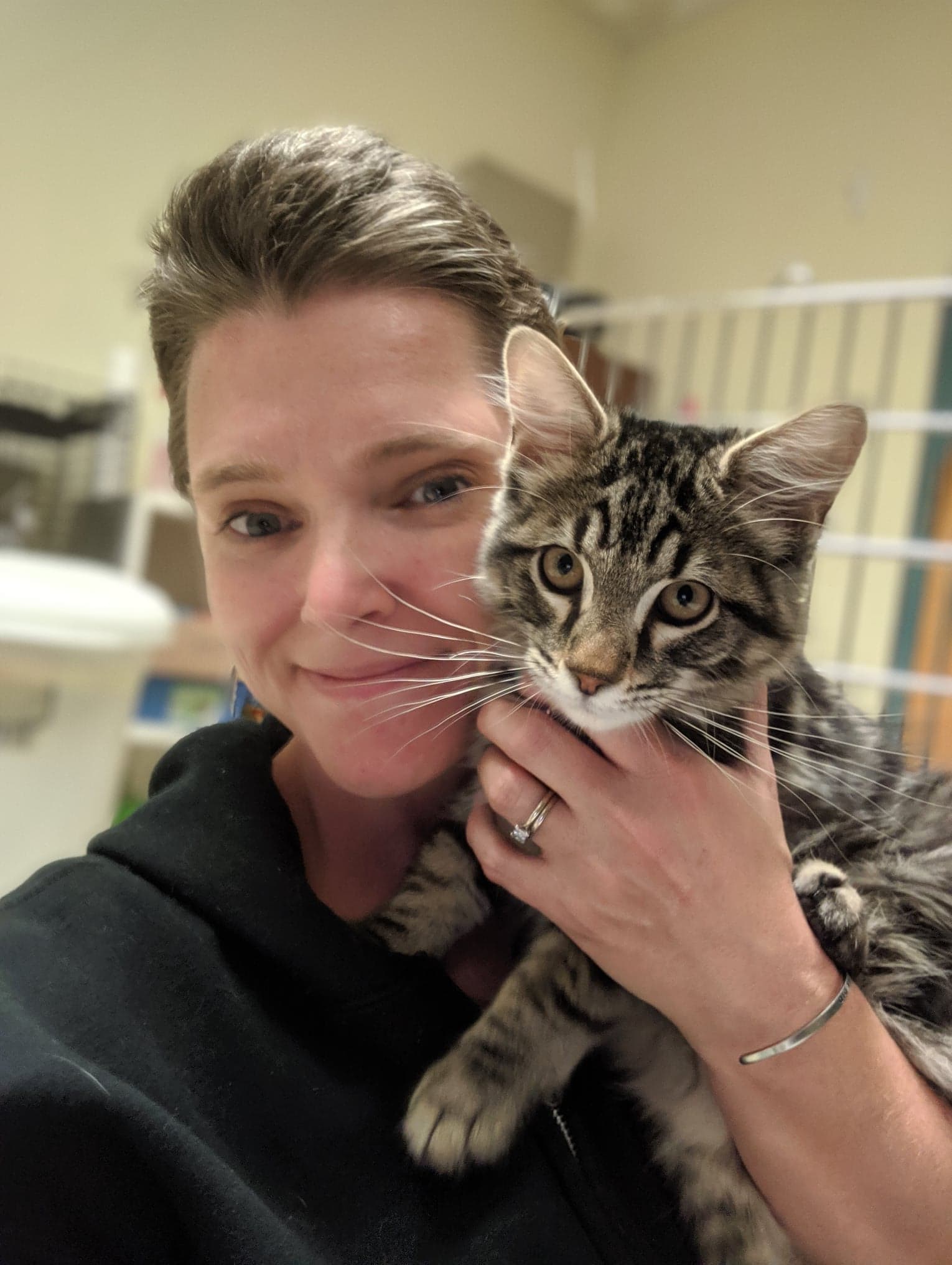 I am a huge animal rights advocate and enjoy giving back to my community.  I have been an animal shelter volunteer for over ten years, supporting cat care. New this year, I am a medical volunteer, taking care of sick animals in the shelter. It's been a tremendous experience working with fellow advocates and animal shelter volunteers who passionately volunteer their time to find forever homes for animals in need.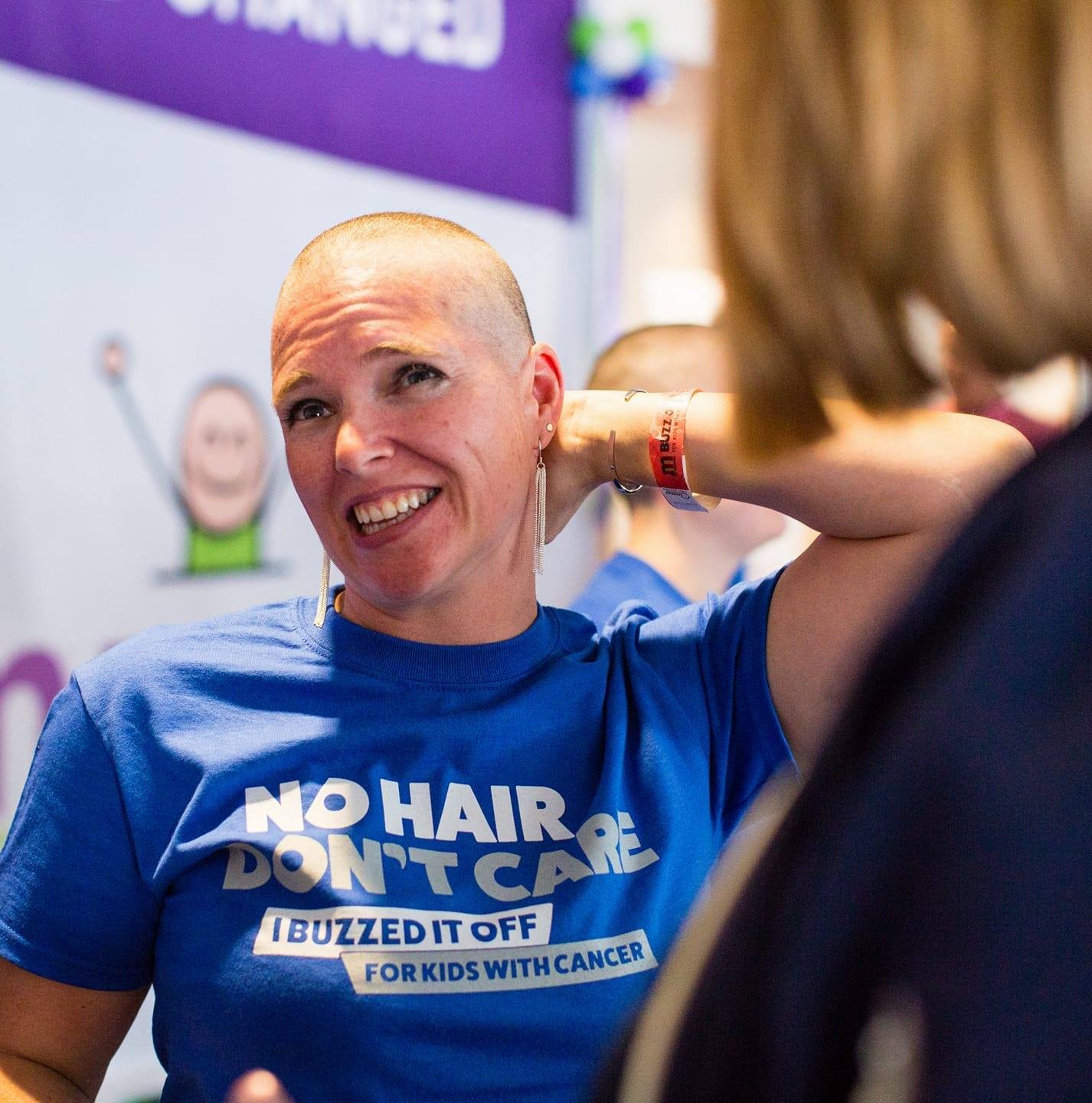 Beyond my animal advocacy, if you catch me in the summer, you may see me with a bald head. I have shaved my head every summer since 2017 for One Mission Buzz Off for Pediatric Cancer. The One Mission Buzz Off is a fun and unforgettable event where passionate people come together to shave their heads in honor and support of kids with cancer. This Massachusetts based non-profit supports children and their families at local hospitals by doing whatever it takes to help families survive cancer treatment and diagnosis. They host tremendous birthday parties, family events, and decorate children's hospital rooms in addition to providing critical funds for parking, care, etc. They are truly an amazing organization.  Shaving my head has been a transformational experience. In the grand scheme of cancer care, shaving my head is the least I can do as a small gesture to remind children facing cancer that bald is beautiful. 
Katy, thank you for your willingness to share your story with us. Keep up the excellent work! Connect with Katy through her social media accounts below: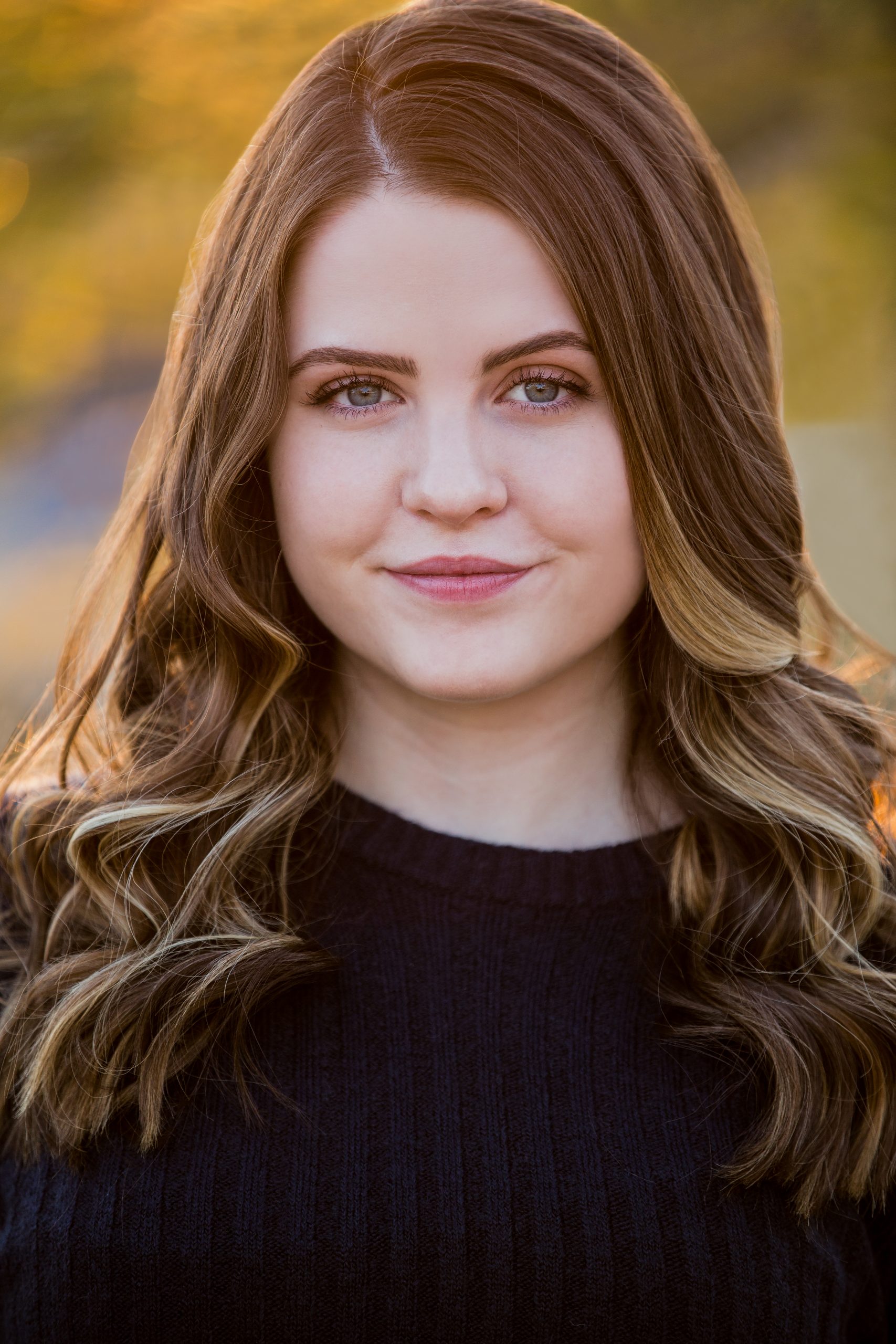 Author: Celeste Russell
Hailing from Las Vegas, Nevada, Celeste began working with NISM as a summer intern in 2019. Since then she has found a real home in the community, earned her SMS certification, and currently works as the Social Media Coordinator. Celeste is expected to graduate this May from Saint Mary's University of Minnesota with a B.A. in Acting & Communication for the Arts. Her passions have always included effective communication both on and off the stage and she is grateful that working with NISM allows her the opportunity to pursue her acting career simultaneously.
Feel free to connect with Celeste on LinkedIn.