When I was invited to work for the largest vacation rental online marketplace company, I joined forces with one of the most dynamic customer support teams of my career. The job came with the daily responsibility to uphold the company's mission to provide world-class customer support for millions of spontaneous adventure seekers, and the homeowners warmly offering their welcoming abodes in over 91 countries. 
While multichannel customer support provided our users with many communication options, emails often delayed responses by up to 48 hours. Lengthy hold times didn't expedite immediate solutions, as many of the situations were multi-user issues. Time zones made it virtually impossible to communicate simultaneously with both parties. The answer to the company's pain points was resolved when using a dedicated messenger channel added to our somewhat outdated user-facing support channels.
Real-time Messaging Solutions
Prior to messaging, urgent issues facilitating real-time solutions required copious amounts of case notes, and oftentimes, at the close of the business day, handoffs to an agent halfway around the globe were necessary due to the time-sensitive nature of the user's issue(s). Communication halted until the new agent reviewed the case. 
The integration of a unique messenger channel, programmed with finely tuned AI, completely changed how our global teams communicated with our travel community. 
My team worked hard to pilot innovative messenger features on our social media platforms as this mode of communication was gaining traction. We quickly learned we needed to adapt to instant connectivity with our customers. Our determination to source the best features and iterate on our messenger channels not only met but exceeded our customer's expectations while continually driving the customer support experience towards world-class status. 
The Love of a Messaging App 
If you're like the almost 2.5 billion mobile phone messenger app users, it goes without saying how convenient it is to have the ability to send messages and an emoji in seconds. The convenience of messaging via an app certainly saves time, and it gets the necessary details, instructions and schedules delivered and organized. 
Businesses, too, are discovering that same convenience with messenger apps. For example, Facebook Messenger is fantastic because all the functionality is built-in. If a company already has a presence on Facebook as a digital storefront, messenger just makes sense. 
To understand just how vital a messaging app is to a business, Facebook commissioned a study in June 2018. The results showed an astounding 70% of 8,156 people surveyed would use a messenger feature more than they had prior when contacting customer support. The needle pointing to why suggests that customers feel a stronger relationship using messenger as it creates a more comfortable way to communicate with a company. Relatability and trust build loyalty. Setting the tone by which the messenger channel "speaks" to the customer should be conversational and relatable to win and sustain that loyalty. 
Within a messenger channel framework, product developers must design customized messages with a tone that matches the company's company's brand voice – the source of truth behind the company's company's value and personality. 
It is estimated that brand voice can increase customer satisfaction by 25% versus call center support, and is three and a half times more likely to engage employees, increase productivity, and reduce inbound calls by 50%. Brand voice puts the customer support agents in the same playing field, keeping the tone consistent and adhering to the company's workflows when solving issues and reporting bugs. 
Messenger Removes Frustration
Messaging gets customer support questions answered faster than any other form of communication channel. 41 million messages are sent and responded to every minute.
That's roughly 60 billion messages per day. More than any other mode of electronic communication. 
At my company, we discovered that many customers weren't happy with their customer support experiences, because we were too phone-heavy and focused on emails. We were lacking a multifunctional messaging channel to offer faster response times and solutions. With travel comes the unexpected. Setting realistic expectations and increasing our conversion rate was vital. We needed a more reliable messenger channel. 
Within the Messenger app, the entire case, from the point of contact, images, attachments, and escalations, was captured chronologically. Messenger stored the whole user experience, so any support representative could assist any user at any time.
Our email and phone channels lacked many of the resources and technology of messenger's rapid-fire problem-solving methods, like automated chatbot responses, natural language understanding, customizable macro templates, remote desktop permissions, and predictive text.  
With messenger, the company ushered in a "quick-fix" precedence and removed the frustration. The global support teams started to make the connection and understand how our single user B2C communication channel was suddenly demanding a new type of C2C communication channel with the inclusion of agent integration when multi-user issues – 72% of ticket topics – demanded immediate attention. 
Multi-User Messenger to the Rescue
Turning our attention to a multi-user messaging app, we dedicated ourselves to keeping daily diaries of customer experiences while assisting both the traveler and the homeowner simultaneously in real-time. Significantly reduced email communication helps a company formulate a brand new workflow and restrict inbound phone support channels to be available for common platform-related FAQs. 
This uninterrupted service not only increases response times exponentially; ticket handling times can be reduced by up to 25%. For my company, it was clear, customer resolutions expedited faster through messenger.
Building the Best Messenger 
Our robust feedback helped gain priceless insight. Compiled data from customer interactions allowed our engineers to make daily iterations to the product. During the 7 week pilot, updates to the messenger channel included customized welcome and closing messages, automated responses, message templates, and image and video attachments created a more robust and seamless interaction, providing the best customer experience at every level, for every issue. 
Messenger provided real-time solutions to some of our community's most critical issues. If a guest was locked out of the home at check-in, or a homeowner wasn't responding right away to a broken amenity issue, messenger enabled the use with confidence, as the agent was able to intervene and help set realistic expectations. 
A messenger was capable of providing our support staff a single ticket, multi-user experience with zero wait times for either user. With a simple, friendly DM, from any party, the dialogue and the entire case, picked up where it left off.
Messenger Exceeds Expectations
Switching to a messenger channel allowed all global agents to experience the latest messenger updates, iterations and new features instead of waiting for them to parse out in separate shipments by region. Messenger also allowed agents to inquire what alternate form of communication, outside of messenger – phone or email – the user preferred in the event a case got lengthy, and required more investigation. 
My company's messenger channel app would become the #1 most popular amongst our community and for our internal support staff. Messenger assisted in meeting and exceeding our assigned metrics and increased NPS scores exponentially in every CS region. The positive impact messenger had on our global customer support teams was made for the best-integrated customer experience. With a re-tooled Messenger app that simultaneously works in real-time for both the user and the agent, companies gain more confidence, the bond of trust with their community is strengthened, and helps the company pivot, focus on, and deliver on the best world-class customer experience. 
About the author: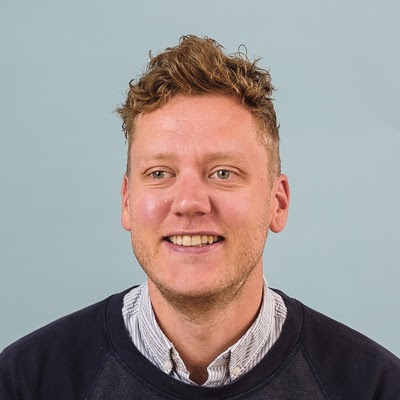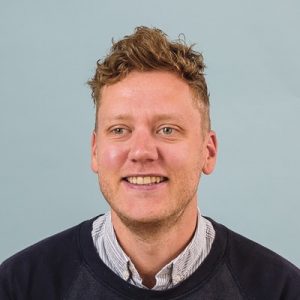 Mikkel Andreassen is passionate about customer experience in every color of the beautiful customer engagement spectrum. He loves building great connections with his customers, which often lead to meaningful friendships that last a lifetime and inspire his work. Driven by the genuine belief that CX is the pivotal force that drives a successful business, he is currently at the helm of Dixa's customer experience strategy.
Twitter handle: @MikkelVes