MEET AND GREET: Forrest Flinn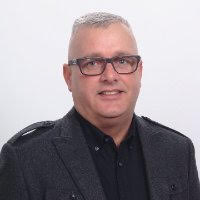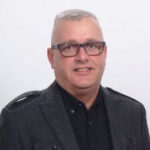 INTRODUCTION
Our SMS professionals serve as ambassadors for our certification program here at NISM. Not only are they knowledgeable about our curriculum, they also share our passion for social media. Best of all, their stories help shape our organization and the work that we do here.
We are bringing back our series "Meet and Greet," which introduces you to one of our SMS professionals and shares their story. It is our hope that by sharing these stories, not only will you learn more about others who share your passion for being a SMS professional, but you will also want to connect with them further. We encourage you to "meet" this featured individual by connecting with them through your favorite social media platform or comment at the section below this article.
And with that, we'd like to introduce you to Forrest Flinn and his story.
Forrest, tell us a little about yourself and the work that you do.
I work in the Powersports industry which consists of motorcycle, RV, marine, and farm implement dealerships.  I provide outsourced accounting, human resources, dealership and consulting which includes social media strategy services.  I have been serving this industry for over 22 years and I thoroughly enjoy this industry.  I love working with businesses that share my passion for motorcycles and related products.
What is your favorite social media platform and why?
My favorite social media platform is LinkedIn.  I have over 10,000 connections, of which over 95% serve or play some role in the powersports industry.  It has given me the platform to establish myself as a thought leader in everything that I do.  I also write monthly for a magazine called Powersports Business which is the leading publication for dealers across the country.  I use LinkedIn to share this content across the industry which supports my strategy for this platform.  LinkedIn provides me access to some of the industry's best talent and content.  The platform also allows me to stay up-to-date on issues facing my industry, so I can help in any way that I can.  I consider myself an independent voice for the industry and LinkedIn helps me accomplish that.
Wow, that's a lot of LinkedIn connections! You certainly have an interest in social media, but why were you interested in SMS certification?
I finished my MBA in marketing in 2014. Even though the program was recent, social media was only briefly talked about, believe it or not. This left me wanting to know more about how social media was changing the landscape of marketing in the powersports industry. So, after graduating I started looking for more information or coursework in social media. I saw so many courses, certificates etc., but then I ran across the National Institute for Social Media.
Anything specific about the program that piqued your interest?
I liked the fact that to get certified you had to meet certain requirements, have experience in marketing, prepare for and pass a very difficult exam, and continuing education requirements to keep your certification. This said professional all over the program. I hold two other professional certifications where the process was the same. The continuing education part of the program makes you stay on top of changes and different thinking in your field. I believe this is what sets NISM certification apart from other types of social media programs.
Forrest, we couldn't agree with you more! We are proud of our SMS certification program curriculum here at NISM. Can you give an example of how SMS certification helps you with your job?
SMS certification establishes me as a professional in my industry in social media.  Today everyone is a social media expert, right?  Just because you have a million followers does not mean you truly understand the content domains that underlie SMS training and certification.  I am currently helping my dealers change the underlying culture of how dealerships operate to allow them to transform into truly social businesses.  From HR, marketing & advertising, and dealership operations the SMS certification helps me tremendously.
What advice do you have for someone who is considering SMS certification?
If you are looking for a quick fix, then SMS certification is not for you.  If you are not willing to put in the time to prepare for the exam you will not be successful.  If you see yourself as a true social media professional, then SMS certification will be right in your wheelhouse.  My advice to anyone seeking SMS certification is to not give up on the process.  Formulate your plan and work your plan day by day.  SMS certification is not easy, but at the end of the day the best things in life are never easy.
CONCLUSION
Forrest, thank you for your willingness to share your story with us. Keep up the excellent work! Connect with Forrest through his social media accounts below:
Read more Meet and Greet post:
Teri Kojetin Meet and Greet: https://nismonline.org/meet-greet-teri-kojetin/
Fourge Meet and Greet: https://nismonline.org/fourge-meet-and-greet/
Author: Amy Berger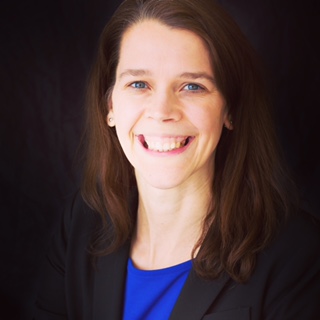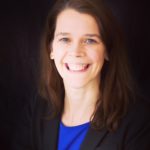 Amy Berger is a corporate communications writer based in Minnesota. She has a Bachelor of Arts in Political Science from Gustavus Adophus College and a Master's in Business Administration from the College of Saint Scholastica. She is currently interning at the National Institute for Social Media.
Connect with her via LinkedIn https://www.linkedin.com/in/amy-berger-m-b-a-85b3149/ and Twitter @amykberger