These days, it's nearly impossible to find an individual who never has sat down to watch an educational video or take a course online. From training videos for new employees to motivational Ted Talks, our access to information is limitless, thanks to digital learning. And having access to online education tools has never been more pertinent than right now. When the COVID-19 pandemic forced businesses and schools to close their doors, Zoom calls became conference rooms and our morning commutes got a whole lot shorter as we navigated from our beds to our desks and back again. According to UNESCO, 191 countries in the world (98% of the global student population) switched to online lessons because of COVID-19.
Here at NISM, we'd be remiss not to acknowledge the profound benefits of online learning, seeing as it is the most common way our students work towards their Social Media Strategist certification. Today, Sept. 15, marks National Online Learning Day, so we'd like to make note of the benefits we have discovered by utilizing online learning. But first, here's a brief timeline courtesy of National Today: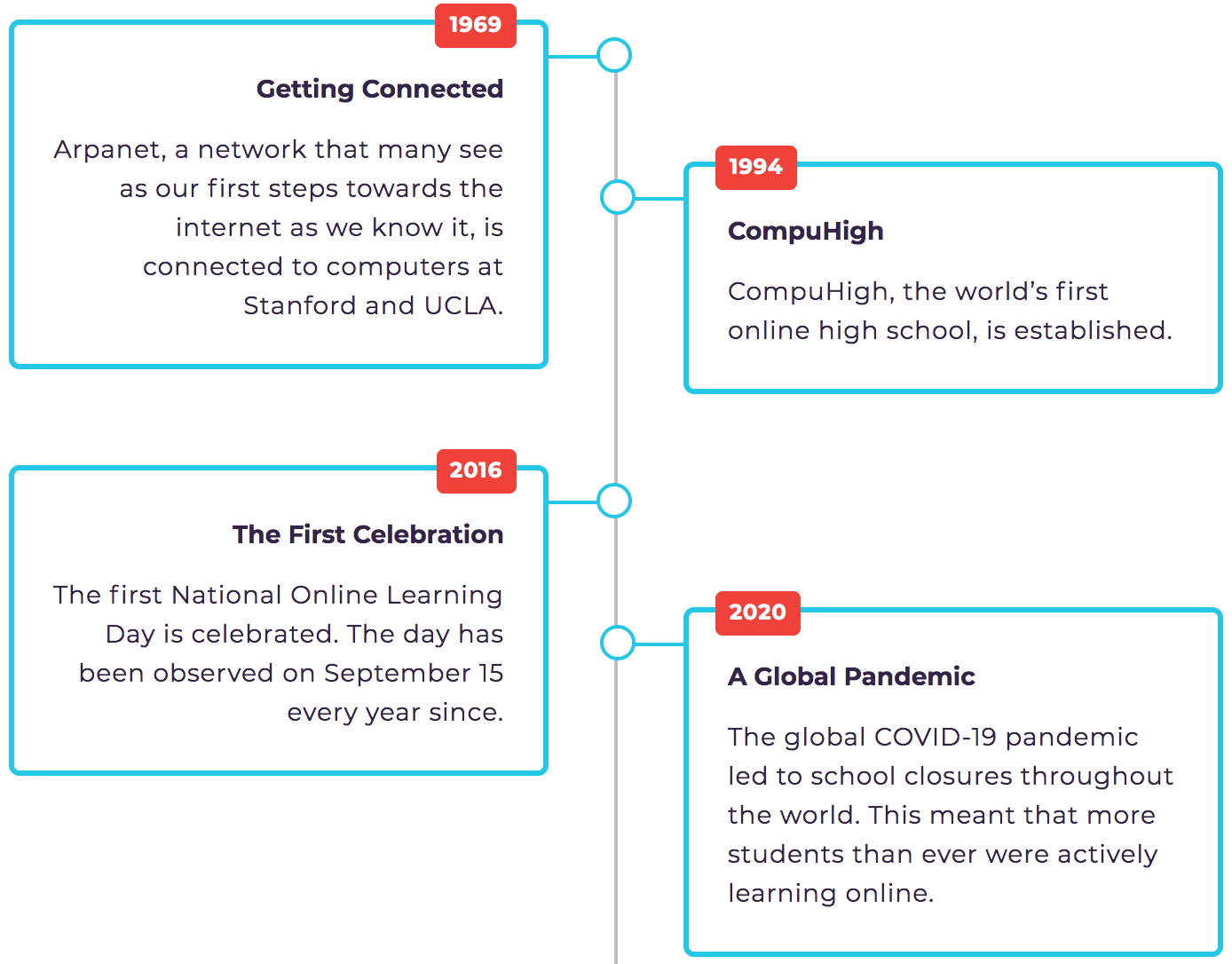 What are some of the benefits to online learning? For starters, 
Online learning can reach a wider demographic.
Offering online education was a no-brainer for us seeing as we work in the digital space that is social media every day. But in addition to that, we wanted to be able to certify individuals from a wide array of backgrounds and locations. Did you know that NISM has expanded internationally with strategic partners in Germany and the Middle East? Additionally, we have certified Social Media Strategists not only all over the US, but in Germany, Canada, Suriname, Spain, Grenada, Bahrain, Israel, Jordan, the UK, and Mexico! Without offering online training courses, we never would have been able to reach as far as we have. 
Online learning ensures flexibility.
We all know how difficult it can be to balance work life with home responsibilities as well as leisure. When juggling multiple balls becomes too much, online learning offers much-needed flexibility. Now, you can learn hand lettering from an illustrator in Atlanta while seated in a cafe in SoCal. If you work odd hours, online learning enables you to create a schedule that works for you. Just take it from NISM certified strategist, Marissa S:
"I liked how flexible the SMS course was. As a full-time working mom, this was huge and great for my development."  
Online learning oftentimes means reduced costs on the educators end. 
Because lesson plans and employee training can be conducted with just WiFi and a computer, it comes as no surprise that online learning is one of the most affordable educational tools. According to SH!FT, IBM saved approximately $200 million after switching to e-learning. This could be due to a wide variety of factors, but the most obvious is that when utilizing online learning, companies can reduce instructor costs. This way, they also minimize expenses related to travel, hotel rentals, and equipment. This is especially important when your employees live in different cities, countries, or even continents! Just check out our NISM leadership team members' locations to understand why online learning was essential for us as an organization. 
With other impressive stats such as e-learning increasing retention rates, employee engagement, and revenue, it's no wonder why the U.S. e-learning market is set to grow by $12.81 billion between 2020 and 2024. How many skills have you acquired thanks to online learning?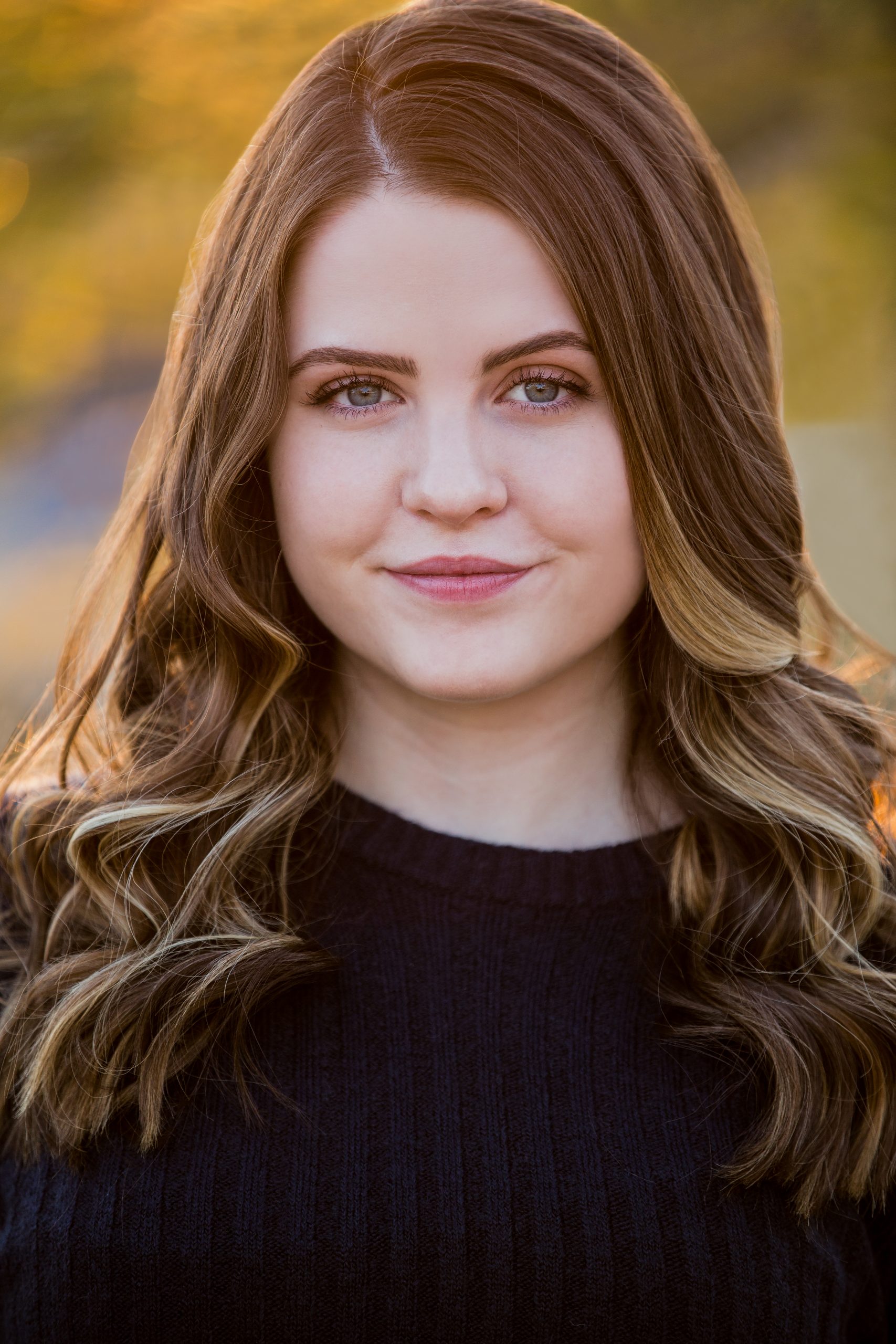 Author: Celeste Russell
Hailing from Las Vegas, Nevada, Celeste began working with NISM as a summer intern in 2019. Since then she has found a real home in the community, earned her SMS certification, and currently works as the Social Media Coordinator. Celeste graduated from Saint Mary's University of Minnesota with a B.A. in Acting & Communication for the Arts. Her passions have always included effective communication both on and off the stage and she is grateful that working with NISM allows her the opportunity to pursue her acting career simultaneously.
Feel free to connect with Celeste on LinkedIn.