Is it just me or did the holiday sales start even earlier this year? Many retailers offered "Black Friday Week" deals instead of "Black Friday" deals. Based on what I've read and heard from family and friends, these week-long deals made an impact.
So, what makes a holiday marketing campaign successful?  One of the keys is to think beyond Black Friday. Sure, Black Friday is one of the biggest shopping days of the year, but you may be missing out if you limit your holiday marketing campaigns to this one single day. Here are three simple ways to help make your holiday marketing campaign the best it can be:
1) Customer appreciation events. The holidays are a wonderful time to thank your customers for their business. Over Thanksgiving, one of my aunts told me how the golf course she is a member of has a holiday customer appreciation event mid-December. The golf course is providing chili, music, and discounts on golf clothing and gear. Typically a golf course in Minnesota in December wouldn't see much business, so this is a win-win.
Better yet, tie in a giving back to the community component when creating a customer appreciation event. Encourage guests to bring a non-perishable food item and in return give them a 15% off coupon. It's the best of both worlds.
2) Stagger your holiday marketing. Be sure to cover high volume days like Black Friday and the day after Christmas, but don't be afraid to mix things up and think beyond those dates. Maybe you offer a discount each Monday during the month of December and call it Mistletoe Mondays. Or do some marketing the last week of December. Chances are some of your customers will have received gift cards or Christmas money they want to spend.
3) Keep it simple. Here at National Institute for Social Media we offered some deals over a Black Friday and used codes that were easy to remember (blackfridaybook). As a consumer who has lots of options for how I choose to spend my money, I don't want to have to spend a lot of time trying to remember what I need to do to take advantage of a holiday deal. Don't make your promotional emails complicated or send me too many of them at once. Make me want to purchase from you and not your competitor.
There you have it. Now you just need to put your plan into action! We'd love to hear how you've developed your own unique holiday marketing campaigns. Share them below.
Author: Amy Berger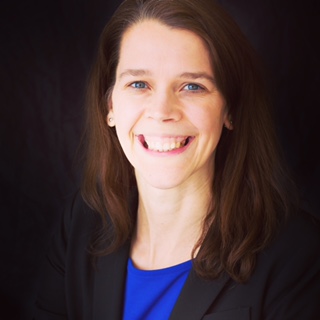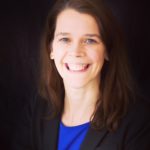 Amy Berger is a corporate communications writer based in Minnesota. Previously, she spent over ten years working for state and federal government and brings a unique perspective of how best to utilize communication methods. She's a big believer in evaluating communications strategies on a regular basis and finding new ways to deliver information. Amy has a Bachelor of Arts in Political Science from Gustavus Adophus College and a Master's in Business Administration from the College of Saint Scholastica.
Connect with her through Linkedin https://www.linkedin.com/in/amy-berger-m-b-a-85b3149/
and Twitter @amykberger