There are several different definitions of the word "community." One definition of the word is "a group of people with a common characteristic or interest living together within a larger society." If you think about it, the social media realm sounds an awful lot like a community. Not a typical community like your suburban neighborhood, but rather a place to share common interests with a group of people.
As social media continues to expand its scope, you may find yourself wondering how you can create a sense of community in social media, whether it be for your own personal interests or that of your organization. It may seem overwhelming, but there are a few straightforward ways in which you can build community:
Be passionate about something. It can be something like taking care of the environment. It could be healthy eating. It doesn't have to be something over-the-top, you just need to be passionate about it. And if you're truly passionate, it will shine through your interaction with others on social media. Find a running group on Facebook and start asking questions about the best running trails in your area. Follow your kid's school on Instagram. Follow your favorite grocery store on Twitter and ask them about that new organic product they're selling.  In a recent episode of the NISM sponsored podcast Why I Social, fitness guru Tess Kaytmaz was asked why she socials and her answer was "human connection." She's right. You'll be amazed at the people you meet through social media and how easy it is to communicate with them. Don't be afraid to take the first step.
Be consistent about your interaction. Don't just post one item on a Facebook group and then not post for three months. If you truly want to build community, you'll post often and look to engage as much as possible. Set a goal for yourself and how much you post online. When I was in graduate school I had to post an original thought/idea about our reading assignment each week for an economics class. This class met in-person, but online postings were also a participation requirement. In addition to my original post, I also had to interact with three members of my class and ask them questions about what they posted. I found it tedious at the time, but it was an effective way to get to know my classmates and it encouraged a sense of community via an online setting. Unfortunately, a few of my classmates didn't post as often as required, which meant not having as much interaction as there could have been. Remember a community is only as strong as its individual members.
Recognize that certain social media channels are better than others when it comes to building community. You may not have much success finding a sense of community on Twitter, but you might by reading a blog and interacting with its author and readers. It may take some trial and error on your part but find what works for you and your interests/business.  And realize that social channels may change. What worked for you last year may not work this year. Stay informed and be adaptable.
Here at The National Institute for Social Media we strongly believe in utilizing social media to build community. We're started doing "Meet and Greet" profiles about our SMS professionals to not only introduce you to them, but to help you "connect" with them. Through our shared experiences, we often find a sense of community. We're also presenting webinars on current social media topics. Interact with our presenters. Don't be afraid to ask them questions. In addition, our CEO Jen Radke is speaking at different conferences around the country about social media and how we can build a sense of community. Come hear her speak. Set up a time to chat with her about our SMS certification programs. Join our community. We'd love to have you.
How have you built community through social media? Comment below.
Author: Amy Berger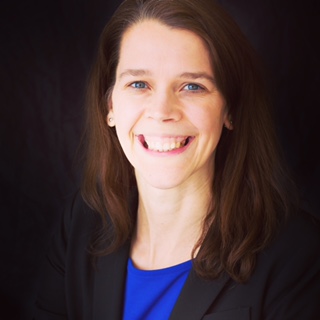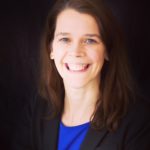 Amy Berger is a corporate communications writer based in Minnesota. She has a Bachelor of Arts in Political Science from Gustavus Adophus College and a Master's in Business Administration from the College of Saint Scholastica. She is currently interning at the National Institute for Social Media.
Connect with her via LinkedIn https://www.linkedin.com/in/amy-berger-m-b-a-85b3149/ and Twitter @amykberger