Image source: Unsplash
Social media platforms change, but how we work to build relationships with customers and potential customers hinges on understanding a broad range of marketing principles that are tried and true. This list includes 10 websites that can be inspirational throughout the entire process of planning social media campaigns starting with marketing strategy through implementation and measurement. 
1. Marketing Strategy
The National Institute for Social Media (NISM) blog includes a carefully curated variety of topics to support the framework of the institute's social media curriculum. Blog topics include the six areas of Strategic Planning, Compliance and Governance, Project Management, Social Media Marketing, Community Management, and Research & Analysis.
2. Social Media Planning
Many social media platform websites include blog content that helps marketers understand how to use the tools to meet goals. Shopify is no exception. The Shopify blog covers social media platform tips with a focus on integrated marketing communications and supporting brand building and sales.
3. Copywriting
A favorite tool for marketers also doubles as a copywriting counselor. Ever wonder why you would use correlative conjunctions? Grammarly covers the groundwork of grammar and writing for business in their blog.
4. Diversity in Marketing 
The collection of blog posts from Campaign Monitor helps to address high-level topics tied to diversity of audiences in marketing. Marketers should be concerned with reaching diverse audiences because of the shift in diverse demographics within our population. Diverse voices should be amplified and celebrated!
5. Inclusivity/Accessibility
Alexa Heinrich is a social media strategist and the creator of Accessible Social. Her website launched in March of 2022 and has filled a niche for social marketers searching for ways to improve access to content and be inclusive of those with disabilities.
6. Content Creation
For those times you and your team are stuck on inspo for top-notch content, the Content Marketing Institute's blog delivers. You can sign up to receive daily emails with fresh content ideas and creative examples from experts.
7. SEM/SEO for Social 
Search Engine Journal has been a seminal publication in the area of search engine reporting. The articles highlight current tools and challenges in the area of search. Keywords are essential for helping readers find relevant content in social media posts.
8. Research/Trends
There are over 800 articles related to social media published by Pew Internet Research. The website includes research highlighting user behaviors, social media usage, and trends for future planning.
9. Brand Strategy
The ADWEEK Social Marketing webpage helps marketers to focus on strategies related to the latest trends and fads related to platforms, brand strategy, and cutting-edge augmented reality and chat news articles. 
10. Integrated Marketing Communications Measurement
The American Marketing Association serves marketers across the nation by providing resources, training, and collegiality with or without a membership. The data and insights topic area of the site includes tips to make the most of the data you've collected to improve your marketing communications tactics and strategies.
You will find yourself popping through these resources along the way. Who knows, perhaps you have found a new website that will come in handy to provide the inspiration you need to continue to create effective social media campaigns.  
We know there are a ton of great resources out there. What sites would you add to this list and why?
Author: Melissa Goodson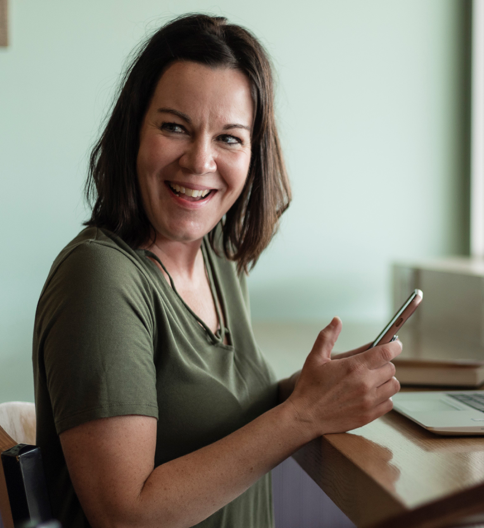 Melissa Goodson @melissaagoodson is an Assistant Professor of Business Management and Marketing at The College of St. Scholastica.  She received a B.S. in Mass Communications, and M.B.A. in Marketing and a Ph.D. in Organization and Management. Dr. Goodson is a certified Social Media Strategist through the National Institute for Social Media where she also serves as the Vice Chair for the board.
Prior to joining St. Scholastica, Goodson worked in Marketing and Digital Media at The Arizona Republic in Phoenix, AZ and at the Star Tribune (largest daily newspaper in the Twin Cities). She has also served as a Marketing Manager for several small businesses.
Twitter: @melissaagoodson
LinkedIn