Through our partnership with St. Mary's University of Minnesota, we meet extremely talented MBA students and social media marketing professionals. One of their assignments in our course is to blog on an area of social media that they found most interesting or learned the most about in their studies. We are proud to highlight some of the best of those submissions here. 
Micro-influencers are individuals that have between 1,000 to 1,000,000 followers and are considered experts in their respective niche. Utilizing a micro-influencer for marketing is a concept just beginning to take off. It is advantageous as it aligns a business directly with its target audience. Additionally, micro-influencers are relatively low cost. Micro-influencers with 1,000 followers generate 85% higher engagement than those with 100,000 followers. As the number of followers increases past 100,000, engagement tends to decrease. Having a smaller audience allows a micro-influencer to use a hands-on, personal approach, a strategy consumers are craving at a time when advertising is coming from all directions. 
Micro-influencers are successful in building relationships as followers tend to see themselves as peers instead of fans. Additionally, followers believe micro-influencers actually use the products they endorse, unlike celebrities. Micro-influencers are relatable and trustworthy; 49% of people say they trust micro-influencer recommendations enough to make a purchase decision. Common industries that utilize micro-influencers are:
Fashion/Beauty

Health/Wellness

Religion/Spirituality

Home/Family 

Travel/Lifestyle

Business/Tech

Entertainment
Allie Lerner is an Instagram micro-influencer of health/wellness and spirituality. She is a published author and has her own blog and podcast.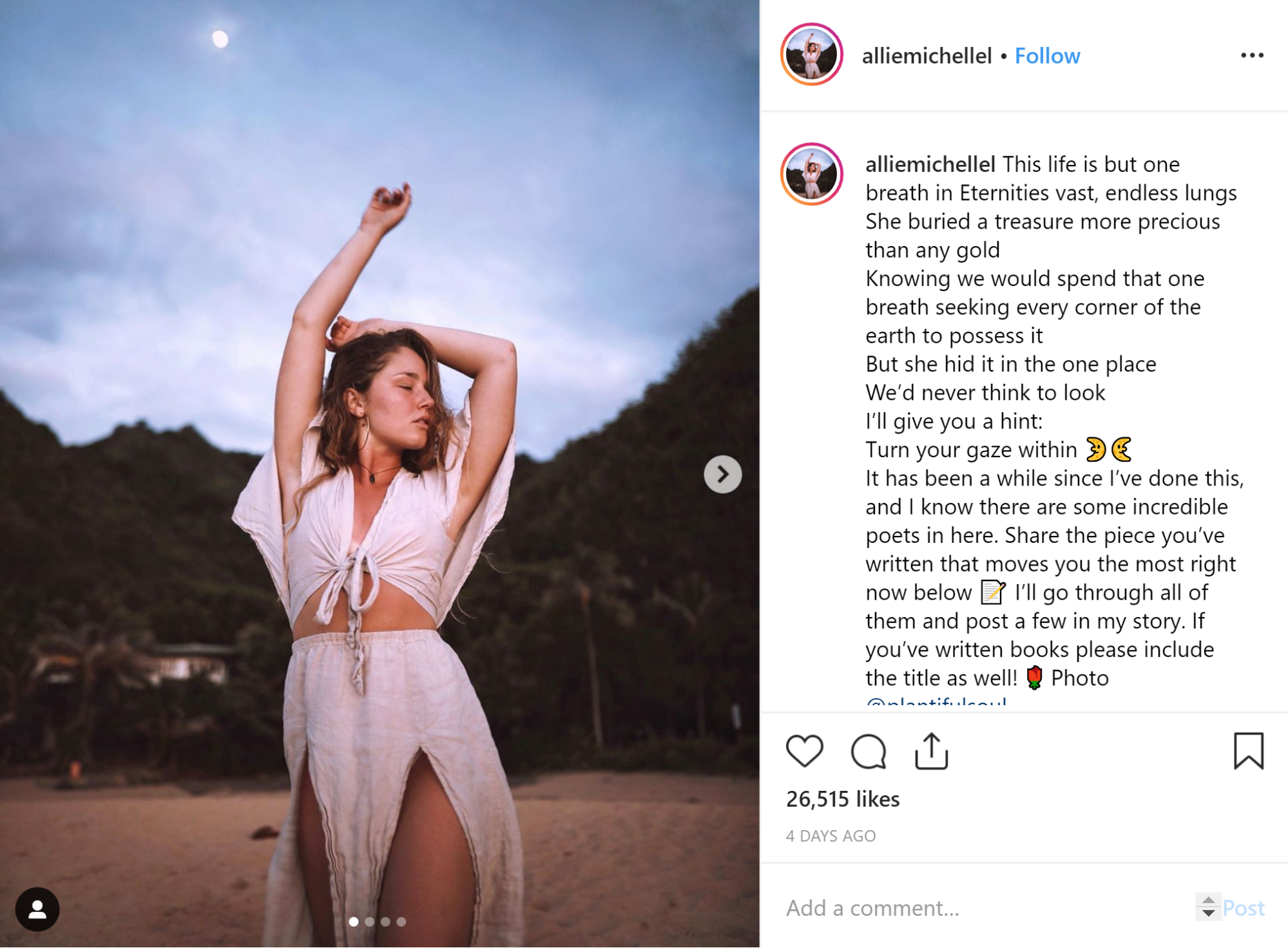 Micro-influencers are successful because they are deeply connected to their niche, and they share a story with their audience rather than blatantly marketing to them. They have established relationships with their followers, so when they introduce a product, their followers are already listening. Lerner markets her book, Explorations of a Cosmic Soul, by sharing her experience of writing.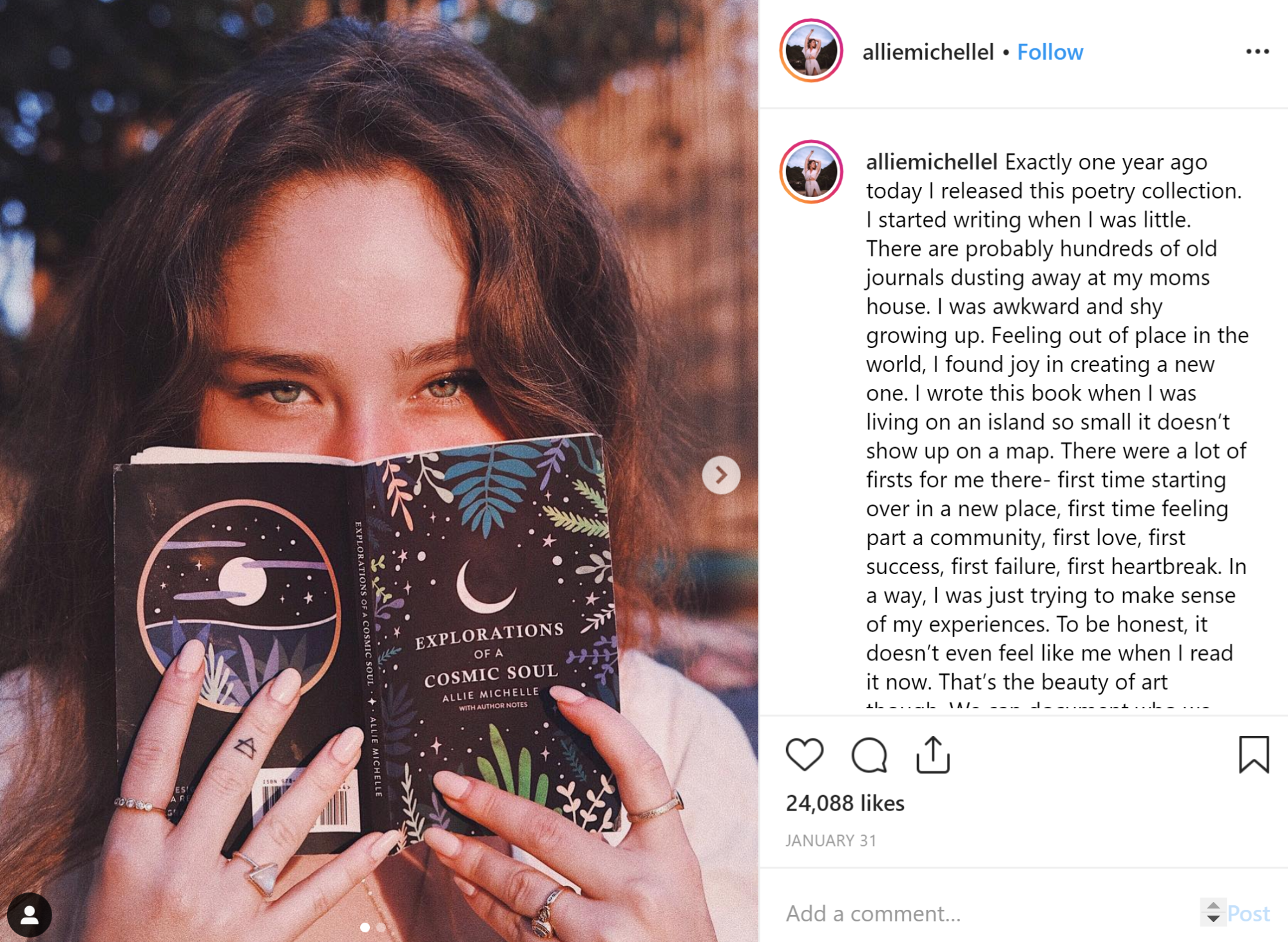 Prior to searching for a micro-influencer, a business should conduct research to ensure they fully understand their target audience, including their buying behaviors and demographics. Businesses should then look for a micro-influencer by viewing who their current followers are liking and/or following. An analysis of potential micro-influencers should be completed, ensuring they have enough followers, and that they are within the business' target audience. Businesses should look at the following: age, location, gender, occupation/industry and interests/hobbies. Businesses can find trending accounts that use hashtags that are within their keywords. They can also use Snoopreport, a tool for finding out what Instagram users are liking and commenting on.
Micro-influencers effectively connect businesses with potential customers. Due to the vast amount of marketing conducted across industries, consumers have begun to tune out messages. Businesses must explore fresh marketing options in order to stand out. Utilizing a micro-influencer is a successful strategy because introduces products to an audience that is already listening. It is also a lower cost option, and since they have a niche, a correctly selected micro-influencer delivers a business' message to its precise target audience.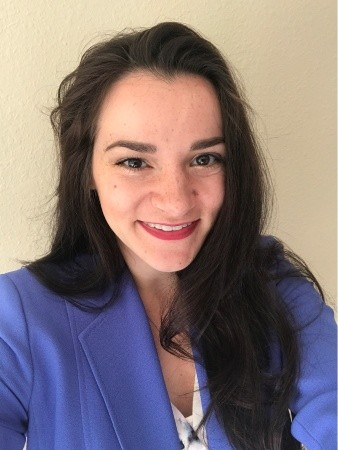 Author: Marissa Tourville
Marissa Tourville is an E-commerce Merchandising Analyst skilled in driving sales through search optimized content. She has managed professional social media accounts and developed marketing knowledge through the production of emails and planning promotions. In the closing of August 2019, she will have achieved a Master of Business Administration with an emphasis in Social Media & Marketing. Additionally, Marissa is a fitness, outdoor, and travel enthusiast.