Solving challenges and finding good solutions is part of my everyday work as a coach and consultant. How many challenges the new situation in a pandemic would bring I did not anticipate. With a positive shift in perspective however, these challenges became unprecedented chances in many fields – especially in the digital arena. 
In our work as coaches, consultants, and educators, social media and digital learning has become a growing subject. Nevertheless, many customers and organizations, especially in Germany, have not been up to par yet. This has proven to be one of the great chances that a local adult education center and I tackled in May of 2020. To provide an ongoing learning environment for adults and families in our local communities, we tried a new format: a YouTube live stream. The event's subject was "Children and Social Media – How to teach children social media in your family". It was an introductory class for parents, grandparents, and educators to get a sense of social media, the different platforms, and how to generate good conversations around social media in a family setting. The subject and format were a first. With no marketing and no real publicity, we reached the following: 
13 viewers during the live stream

66 views on YouTube so far

Positive feedback from designers and IT specialists 

Willingness to continue the format by the customers and the education center
What did we, the institution and I, as the educator, learn from our first live stream:
Personal preparation
Preparing an educational live stream is vastly different from preparing a class or a live check-in. Technical aspects, message delivery, and audience interaction are on a different level than usual. Here are my top three tips:
Keep the change in scenery in mind: While preparing the content you are presenting, keep in mind that people are watching you on a screen for some time and might have a harder time understanding the message. Think about which elements and interactions might help bring your message across. Prepare these elements and make sure they are doable from a technical standpoint. 

Change positions: When working in a in-person setting it is very natural to walk around the group, change your standing position, and bring some movement into your presentation. Keep the movement up and make it even more deliberate. Your audience might get tired and needs to see some action on the screen. But make sure your have a camera setup that allows your movements.

More than a plan B: Make sure you know your stuff and can really react to anything that comes your way. That will give you a lot of ease of mind and ensure that you can present you message and answer questions no matter the circumstances. 
Technical preparation
When streaming live there are some basic aspects to consider:
Bandwidth for streaming

Camera setup and angles

Lighting

Sound through microphone, headphones, or gadget

Amount of devices in the setup

Knowledge of technology
During the live stream it proved valuable to have a divide between content presentation and technical setup. Having a trusted person on the other side of technology makes presenting the content so much easier. On the other side, not having to worry about content and being able to only focus on the technical aspects makes technical implementation flow more. We all know it, but sometimes forget about it: teamwork makes the dream work. Something we all can take from this very specific situation. In all the trust put into your team partner: it is important to do a short run-through. Even with the best preparations from all parties involved, sometimes there are technical and personal glitches. Make sure to plan some time beforehand to go through the final set-up. 
Seize the opportunities
Presenting in a live setting on any social media platform can be challenging. However, the opportunities involved are, after this experience, worth the preparations. Through a live audience any presentation has the chance of becoming a real event. To seize the chance, it is essential to create a space for the audience to interact with the presenter or the community involved. Otherwise it is questionable why you would choose a live stream over a pre-recorded presentation. 
Here are two tips to seize the opportunity:
Use the YouTube chat function: Let your audience know that you are taking questions and comments along the ride. It is good to have someone monitor the questions and signal new questions to you, in case you are not looking at a screen.

Motivate your audience to ask questions or leave comments: By making your content interactive you can involve the community. Be aware: You might have a time difference in your streaming of up to a couple minutes. Don't be worried if answers to your questions don't come rolling in right away.
One final remark
We are all human. Your first live stream doesn't have to be perfect! Neither was our first live stream. Would we have loved hundreds of people watching – sure! Would we have loved tons of people shouting for more – absolutely! Did we learn a ton – no doubt! Done is better then perfect. Give this "new" format a try – it will be great because you are doing it.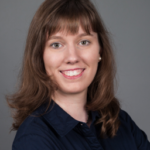 Author: Magdalena Schürmann
Her passion for organization and solving problems benefits Magdalena's work as a consultant and in coaching private clients as well as small businesses in diverse areas connected to work life – from job changes to social media marketing. In her business, ArbeitsLeben Magdalena often helps clients to reduce stress and gain more balance through organization and personal and professional coaching. Her goal is to educate, to encourage, and to empower her clients.
You can connect with Magdalena through her social media channels:
Twitter: @MagdalenaSchrma
LinkedIn: https://de.linkedin.com/in/magdalenaschuermann
Facebook: ArbeitsLeben