The National Institute for Social Media is proud to announce that the AOU Creative Group has earned the NISM Certification Agency Badge. Agency certification signifies a commitment to the professional development, education, and certification of its employees. Team members earn or have been hired because of their Social Media Strategist (SMS) certification and can bring a level of professionalism and competencies to the clients they serve.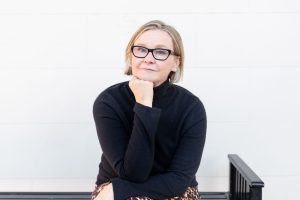 We had a minute to chat with Pam Foley, CEO of AOU Creative Group to learn more about them and their thoughts on becoming an NISM Certified Agency.
Pam, what is AOU Creative Group?
Since 2014, AOU Creative Group has been a digital agency using the power of SEO, social media and content to help clients gain visibility online. We offer both done-for-you (DFY) and (DWY) done-with-you services for businesses ready to grow using online tools.
Originally, we were named Art Of You, but that title was shortened in 2018 to AOU. What didn't change was our holistic focus on the story of a business and our work helping share those stories with the world.
Who do you serve? 
We work with women over 40 and their businesses. 
Women are traditionally underserved in the digital marketplace, and women over 40 often find it especially difficult to build online visibility. We help our clients overcome the fear of being seen online and help them achieve results.
What attracted you to individuals with the SMS certification? 
Individuals with the NISM certification have a strong background in exactly the sort of work that I need them to handle at AOU Creative.
Whether it is strategy, special media management or engagement, our certified team members are able to step right in and be of value. It's been a game-changer for the quality of service we can provide our customers. 
What an amazing testament to the work we do here at NISM. Thank you.
Is there anything you want to add to our discussion today? 
The digital marketing world has always been one where things change rapidly. This has never been more true than in 2023 when ChatGPT and other larger language model AI systems came to the forefront. 
AI has the ability to change much of what we do at AOU Creative (as an enhancement rather than a replacement). That said, we still (and will continue to) need humans to create strategies that identify goals, create plans to achieve the goals and analyze the data that helps this happen.
The members of our team who are NISM certified are uniquely qualified to handle this fast paced environment and our business has grown as a result!
Thank you for sharing your feedback with us Pam!  We are so happy to have the AOU Creative Group join our list of NISM Certified Agencies.  Congratulations! 
Let's Meet the AOU NISM-certified team members: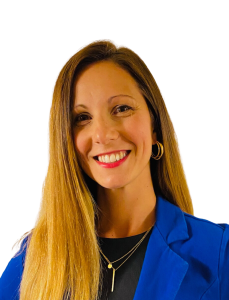 Christine Melaas, Creative Director  
You have been working in the industry for quite some time, can you tell us a little about yourself and your work in social media?
I began my career in social media in 2009 as the Marketing Director for a Chicago law firm. I launched their first social media strategy–which at the time was self-taught. Over the years, I educated myself through various resources online in the industry and came to become passionate about the good it can do and the positive impact it holds when done right. In 2016 I co-founded Fourge Social, a social media agency previously headquartered in Dubuque, IA. Amy Jauman, the author of the SMS Training Course for the NISM SMS Certification, authored her course material through our parent company, Kendall Hunt Publishing. The introduction to Amy led to meeting Jen and from there we chose to invest in all our employees to receive the SMS Training Course and Certification program through NISM. This certification and the valuable ongoing resources and training with NISM allowed my former social media team and myself, to truly be experts in social media strategy. Our agency was the first agency in Iowa to hold this agency certification which really mattered to clients we worked with.
What drew you to the NISM certification? 
A few things drew me to NISM and wanting to personally be certified, but also have my agency be certified. The training program was well-written and self-paced. My team could study together or on their own which they loved as well. The community you join when you are NISM certified is HUGE. There are so many talented, passionate people to learn from and know. I have appreciated all of the webinars, resources, and the availability of the NISM staff when I have had questions.
It is great to hear how you chose the NISM certification.  In what ways has the certification helped you in your work life? 
As previously mentioned, I was able to bring on new clients because they saw we weren't just saying we were the SMS experts–we took it seriously and had the credentials to back it up. Knowing that I have to keep up with training to stay certified every two years, helps me to stay in-the-know with industry updates and I get to continue my education in that way.
As an SMS-certified professional, what advice would you give to those thinking about obtaining the certification?
Do it! You will learn something–a lot of things. It will give you a different perspective on the world of social media and dive so much deeper into why we post. Not to mention how many new people you will meet who are passionate and knowledgeable in the industry.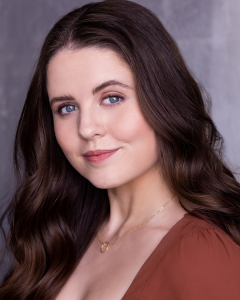 Celeste Russell, Social Media Manager 
You have been working in the industry for quite some time. Can you tell us a little about yourself and your work in social media? 
While I wasn't part of the generation that grew up with an iPad (I, too, was subjected to a flip phone in middle school), I was lucky enough to watch social media take off during high school and by the time I attended college at Saint Mary's University of Minnesota social media strategies and case studies were already being added to the marketing and communications curriculum.
In 2019, my junior year, my now mother-in-law put me in touch with her yoga buddy, Amy Jauman. What a small world! Amy was looking for an intern to create social media content for The National Institute for Social Media. I adored working under the guidance of both Amy and NISM CEO Jennifer Radke. Once I'd completed my intern contract they immediately asked if I'd like a remote part-time position. It was a no-brainer for me. Now, I create all of NISM's social media content and I'm usually on the other side of these interview-style blogs.
I've worked as a freelance content creator for companies all over the U.S. but most recently I signed up to work alongside the AOU team. AOU has helped introduce me to even more markets – from plumbers to country music singers! That's what I love most about my work; it forces me to familiarize myself with jobs I otherwise would know nothing about.
What drew you to the NISM Certification?
This won't come as a surprise to anyone. Working for NISM meant I had to familiarize myself with what we do best. In 2019 I somehow managed to balance studying for the SMS exam, my NISM internship, coursework for my two college majors, and rehearsals for a theater production. I had permission from my director to show up late to a rehearsal on the day of the exam and when I returned to the theater the entire cast and crew gave me a standing ovation for passing the test.
In what ways has the certification helped you in your work life?
Upon graduating I quickly realized that very few people my age were entering the workforce with more than just a college degree. My SMS Certification placed me securely ahead of the competition, which would've been great… had I needed to find a job. Instead, I stuck with NISM! I still refer often to the books I studied for the exam and am always learning something new from our webinars. Seeing as I started working in social media because of NISM, it's only fitting that the SMS Certification has positively impacted me and my work in every possible way.
As an SMS-certified professional, what advice would you give to those thinking about obtaining the certification?
I'm definitely biased (seeing as I create the content that promotes it) but I sincerely recommend anyone looking to advance their career to invest in themselves with an SMS Certification. In addition to a wealth of knowledge and resources, adding the certification to your resume is a huge confidence-booster that legitimizes the work you do. It also connects you to an incredible community of industry leaders and experts. So long as you're earning your CEU's to maintain your certification, the SMS Certification truly is the gift that keeps on giving.
If you want to learn more about how AOU Creative helps women over 40 and their businesses grow online, check them out at https://aoucreative.com