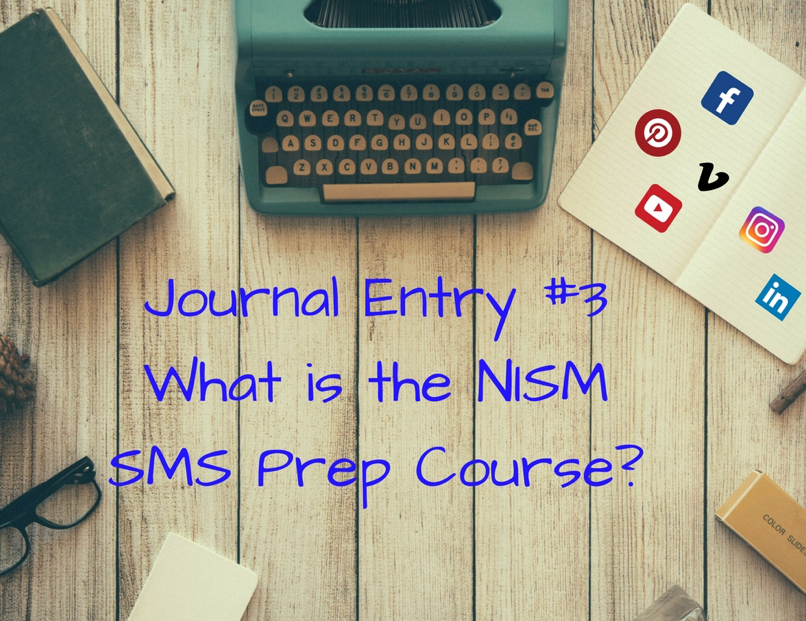 Questions yet? I am guessing you might have a few. For example: What is this prep course all about? How involved do I have to be? How much work is involved? These are all the questions that I had before I started the course. I worried I wouldn't be able to manage it and wouldn't be able to get everything done. Well, I am here to tell you it is easier than you may think. Here goes……
The NISM SMS Exam Prep Course is a six-week course designed to prep you for the NISM Social Media Strategist Exam. Once you sign up for the course you will get a syllabus that lays out the entire course for you. I loved that I was able to see what my six weeks would look like so I could "plan" it out. Because the course I took is an online version I had access to an online classroom where the content is laid out with all that you need for that week.
Each week you will cover one of the six content domains. Each domain has its own book and is easy reading that can be completed within a few hours. I found the books to be very informative and also a great resource for things I may be working on in my professional life.
Your work will consist of reading one book a week, listening to a recorded lecture, attending one live online discussion (this is also recorded so you can go back and listen to it), answering discussion questions that are posted on the class website and completing real time education exercises. You might be thinking that this sounds like a lot of work; the great thing is you can decide what you want to participate in. Obviously, you should do as much as possible in order to reap the greatest benefit of the course. I did have a week where I was unable to make it to the live online discussion but I was able to go back and listen to the recording. It helped me understand a few things that I was having questions about for that particular week.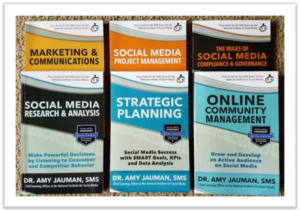 These are the six content domains you will cover in class.
 Each week there are real-time education exercises and you can choose to do one or all of them. The discussion questions are posted on the class website and are answered at your discretion. I will admit I didn't participate in all of the questions but I did read through them all. It helped me to understand certain topics that I wasn't familiar with. During each section, you will know what percentage of that material will be covered on the exam if that is something you plan on taking. It gives you an idea of what topics are tested more than others.
Each week the new material is available to you starting on Saturday. It is posted on the web classroom site and you can move ahead as you see fit. Having the syllabus also gives you an idea of what is coming up next. It was nice to be able to get the reading done before the next week's material was opened up.
I loved the format for this class and how it was divided up into the different content areas. It helped me to focus on one subject a week and get a real grasp for it before moving on. If you were to take this course in an actual classroom, I imagine it would be similar. When the class is over you should be fully prepared to take the NISM SMS Certification Exam.
Included in the price for the course is an eBook version of each content domain complied in the Comprehensive Study Guide for Social Media Strategists, which you can download onto a Kindle or similar device and access to the online classroom. You also can purchase the books with a discount if you want hard copies. They can be purchased separately by domain or you can purchase one book containing all 6 domains.  They are great to have so that you can reference them in the future.
I hope I answered any questions you may have had about the course and if I didn't please comment and we will get you the information you need.
Author: Mandee Kanikula
Mandee's love for creating things has led her to a passion for writing, social media, public relations and design. As a consultant with Socially Inspired, Mandee focuses on helping businesses succeed through written and verbal communication. Currently, she is adding to her professional skill set by studying for the NISM Social Media Strategist (SMS) certification.
You can learn more about Mandee by connecting on
LinkedIn
.