You've heard time and again that your business needs to have a social media presence. But, figuring out what platforms to be on and what content to post is only half the battle. If you want to grow your business using social media, you're going to need to be, well, social. 
Many of the most successful businesses on social media focus their efforts on customer engagement. These brands have found a way to build an online community that isn't just interested in consuming free content — their followers are ready to throw down their credit cards.
In order to make the most of social media and see genuine ROI, you must understand the difference between good engagement and bad engagement. Once you recognize the social media mistakes your business is making, you can implement a strategy that converts online customer engagement to in-store sales.
The Social Media Mistake Most Businesses Make
In the age of social media, it's all too easy to get caught up in accumulating "likes" and seeing your follower count rise. However, as good as they might feel, these vanity metrics don't always equate to sales. The online space is full of frustrated business owners who've spent hours chasing this kind of customer engagement without seeing much return on their investment of effort.
The number one mistake businesses and brands make with their social media strategy is not being intentional. Why are you online in the first place? What are your goals? With every piece of content, including direct customer engagement such as responding to comments, you should be working toward a business goal.
While digital marketers argue that social media is essential for businesses, it's often difficult for these same marketers to show the impact of a business's social media investments. Unless you connect your social media strategy to broader business goals from the get-go, it's tough to see ROI. Without clear objectives, social media becomes an end unto itself.
Take time to think about what you want to accomplish with your social media campaigns and customer engagement. Do you want to increase business conversions? Heighten brand awareness? Enhance the customer experience? When it comes to setting meaningful goals for social media, Sprout Social contributor Brent Barnhart suggests using the SMART goal-setting framework (specific, measurable, achievable, realistic, time-sensitive). 
Once you have your objectives in place, you can turn to your social media and customer engagement strategy. For example, instead of saying you want to grow your Instagram followers by posting every day (because really, that's a tactic), you can set a clear goal of wanting to increase brand awareness by 20% among your target demographic within six months. 
You won't be able to directly connect every single social media action to a concrete business objective, but by estimating values, you can have a better idea if what you're doing online is benefiting your bottom line. To see if your strategy is paying off, regularly look at your social media analytics and see if there is a path from your social media posts and interactions to customers making purchases on your website. 
Good Engagement vs. Bad Engagement
A successful social media strategy is an intentional one, and you must carry that intentionality into your approach to customer engagement. Being intentional with your customer engagement begins with understanding the difference between good and bad engagement.
If likes and followers don't always translate into sales, then what kind of engagement should you be aiming for? The point of social media is to establish a deeper connection with your ideal customer. The best way to do that is have a conversation. Good engagement looks like comments, direct messages, unsolicited shoutouts, and users tagging their friends who they think will also be interested in what you're sharing. It's feedback from your target consumers in real-time.
Of course, not all engagement is positive. If you haven't yet, there will likely come a day when you need to deal with negative engagement. It's simple the nature of the online space. To avoid negative interactions as much as possible try to keep a neutral tone when posting. Handing off social media responsibilities to an employee? Have clear guidelines regarding your brand voice and what is acceptable to post. Be careful about the accounts you cross-promote and only share information from reputable sources. 
If you receive a negative comment, don't delete the comment (unless it contains profanity or other forms of inappropriate language). Have a plan for how you're going to handle a comment from a customer who is unhappy with your product or service. Instead of deleting the comment, one popular strategy is to reply publicly on the post and say you are going to follow up right now in a direct message. This lets the customer (as well as the rest of your followers) know that you hear their concern and are taking steps to address the issue.
How to Increase Customer Engagement
Customer engagement is an important part of a profitable social media strategy. But, how do you go about getting people involved in your online community? Consistency is essential for increasing customer engagement as well as a commitment to social listening. Remember, customer engagement is a two-way street. To start, make it your goal to respond to every comment and direct message you receive. When your followers know you take the time to answer them, they will be more likely to initiate interactions.
Another simple way to increase customer engagement is adding a call to action (CTA) to every social media post. For example, at the end of your Instagram caption, ask your followers to do something. It could be to answer a question, click on the link in your bio, or tag someone who would enjoy the post. The reason social media is so popular is because humans are social creatures. Your followers want to engage with you, but sometimes, they just need to be prompted as to how.
Lastly, consider incorporating user-generated content into your social media strategy. Rather than just relying on influencers and professional campaigns to showcase your products or services, repost real customers using them. By creating a branded hashtag and regularly sharing UGC, you're showing that your social media interests aren't solely self-serving. You're also shining the spotlight on your customers. Furthermore, these unsolicited brand mentions are gold for business owners. There's no better testimonial than a smiling, satisfied customer.
By being intentional with your social media strategy, you can skyrocket customer engagement in a way that grows your business. Wherever you are in your journey, take a step back and pinpoint what you want to accomplish with your social media strategy. For the best ROI, be sure to connect your social media goals to your bigger business objectives. Doing so will guide your customer engagement strategy and ensure you're making the most of your time online.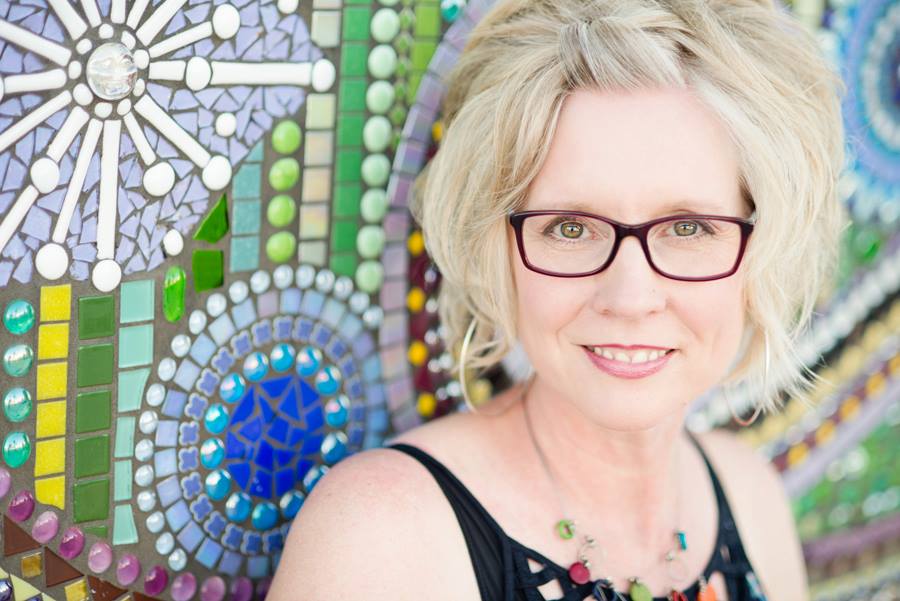 Author: Adrian Johansen
Adrian Johansen is a writer and marketer in the Pacfic Northwest. She sees life as an opportunity for learning, and loves to share knowledge with others. You can find more of her work here.