Why Social Media Certification?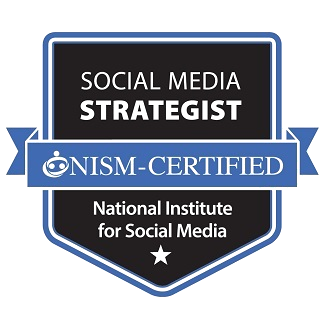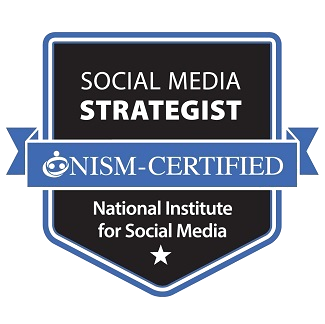 In March of 2017, a search for the exact phrase "certification required" on the job search website Indeed yielded 19,782 results. In the same timeframe, LinkedIn has 37,302 "certification required" jobs. Monster can't even give you an exact number – it just says, "more than 1,000."
Why are so many employers in so many industries interested in professionals who have completed an industry certification? Whether you're a Project Management Professional (PMP), Acute/Critical Care Nurse (CCRN) or a Society of Human Resource Management Certified Professional (SHRM-CP), the completion and maintenance of a certification demonstrates a level of commitment and understanding that can't be conveyed on a resume, in an interview, or through a conversation with a perspective client. An active certification:
is an independent acknowledgement of your skills.
helps a client, class, or employer have confidence in your ability.
provides assurance to the public that you can be trusted to do your job well. ­
The understanding that a certification – not a course, certificate, diploma, or degree – requires a commitment to continuous learning further increases its value. Individuals who understand that also realize that your certification means you are keeping up with industry trends and updates; that you've committed to more than a job. You're invested in your career.
Become a NISM Certified Instructor!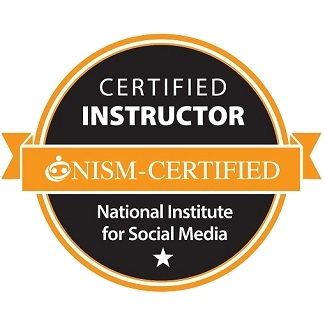 If you are a professor, instructor or training consultant and are interested in teaching our social media curriculum; consider joining our NISM Certified Instructor Network and get paid to teach.
Why Become a NISM Certified Instructor?
1. We Provide the Curriculum
You will facilitate from an instructor version of NISM-endorsed curriculum, covering pre-developed lessons preparing students for NISM Social Media Strategist (SMS) certification exam.
2. Excellent Compensation
Our Certified Instructors receive excellent compensation for class instruction either from their own training organizations, or from NISM directly for on a per class basis with opportunities to grow.
3. Preparing You for Anything
Our Train-the-Trainer program provides you with a full training program to ensure that you have a clear understanding about how to deliver NISM-endorsed training curriculum in any educational environment.
4. We Send You Leads
Although you can create your own training opportunities, by working with us you will be given access to a network of education partners for which we only procure our Certified Instructors.