What nonprofit doesn't want a new way to say a personalized thank you to donors, and to generate additional conversation online about their brand? Spotify Wrapped provides a model for doing just that.
If you haven't seen it, you can check out Spotify Wrapped at https://www.spotify.com/us/wrapped/. Based on your personal use of the platform, they'll generate an interactive set of screens using the data they have on file for your personal account, letting you know who your favorite artist of the year was, how many minutes you've spent listening, and how long you and Spotify have been together. It does a great job of setting it up as a celebration of a relationship between the user and the company.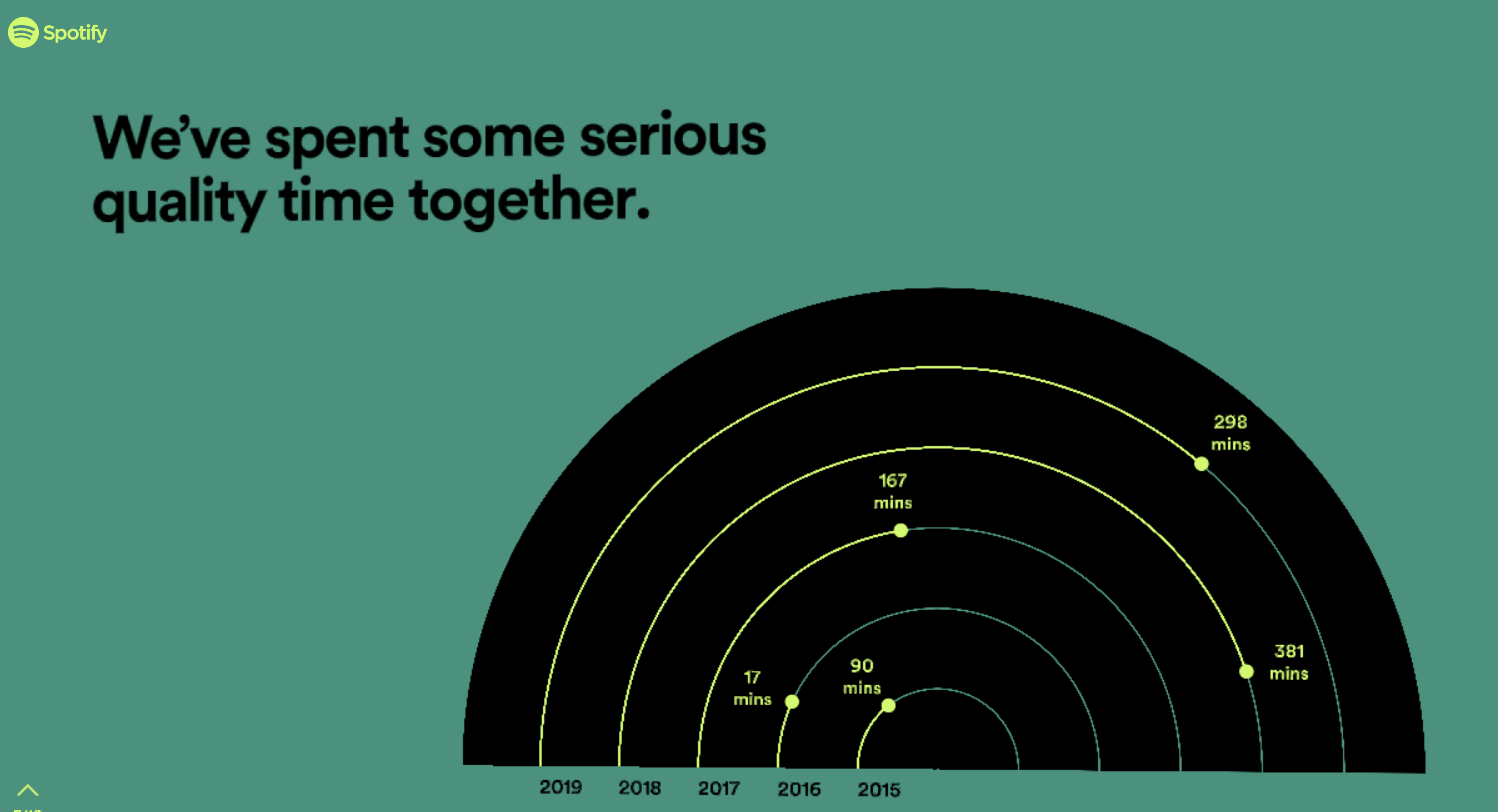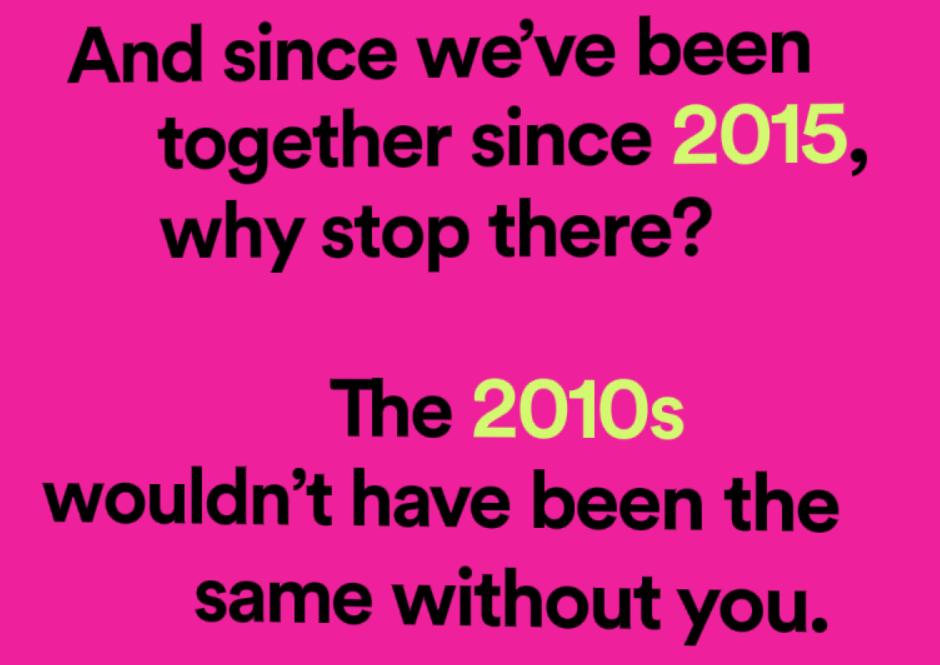 A friend in the fundraising profession, Nikki Bell, tweeted about her Spotify Wrapped results and pointed out that it's a great illustration of what we in the field call donor love.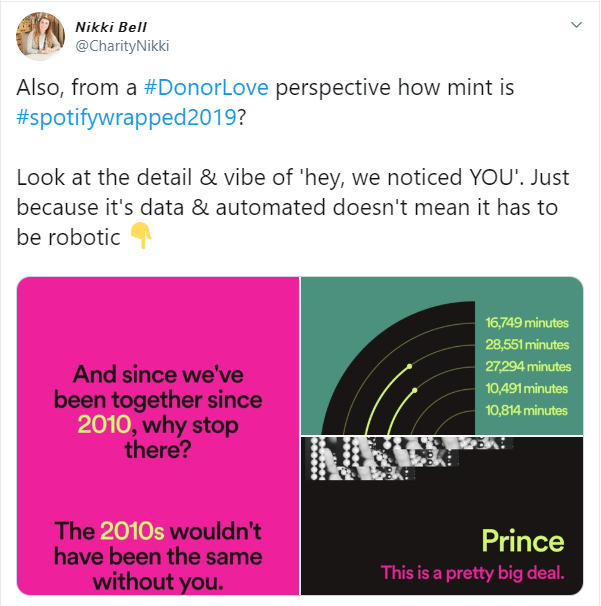 Nikki is right, Spotify Wrapped is a perfect example of what it looks like to take data and use it in a personalized way to say thank you.
The heart of nonprofit fundraising is relationship building. Most nonprofits today are using CRM software to manage their donor relationships and have access to pull relevant data out- it would be worthwhile to apply this idea to donors and volunteers. Think about how cool it would feel if you're a donor and/or volunteer for a nonprofit and you get a personalized infographic thanking you for the time you've spent volunteering, the number of petitions you've signed (for advocacy based nonprofits), and the number of dollars you've contributed. Depending on the work of the nonprofit, maybe you would be thanked for building 3 houses, feeding 10 kittens, or preserving 100 acres of forest. With a thank you for being "together" with the nonprofit for however many years you've been involved. I know I'd love it!
Many of Spotify's users shared their results on Twitter, tagging their #1 artist to say thank you or sharing their top favorite listens. Bigger brands, for example the Chicago Bears, also tweeted their results.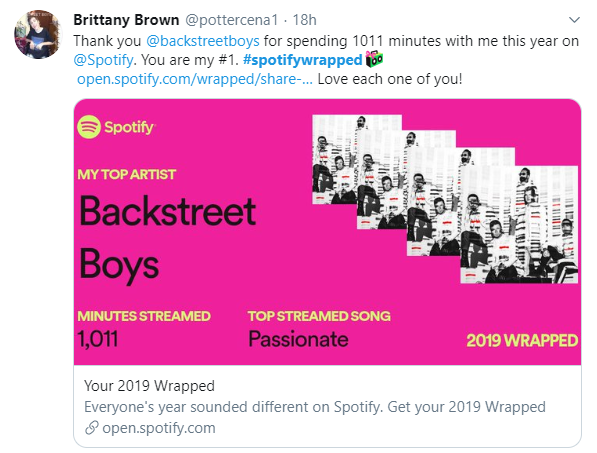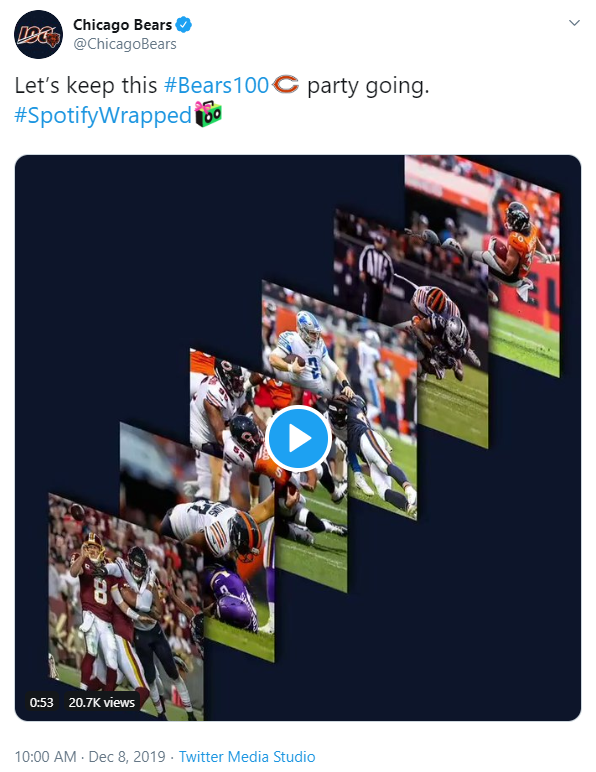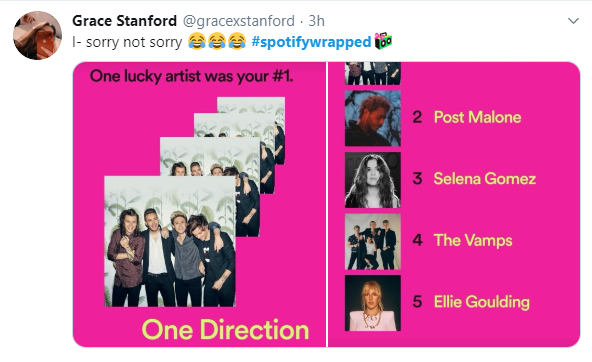 So many nonprofits are looking for ways to engage their supporters online. Creating something for donors based on the Spotify Wrapped model is a great way to give donors something they will want to share. By engaging in social listening for the right keywords and hashtags, the nonprofit will be able to engage with each one, deepening the relationship with that supporter while also boosting the visibility of the nonprofit's brand. 
Spotify Wrapped gave us a great example of how to use our data to deepen donor relationships and generate conversation about nonprofit missions – now it's up to leaders in the nonprofit sector to apply it to our own data!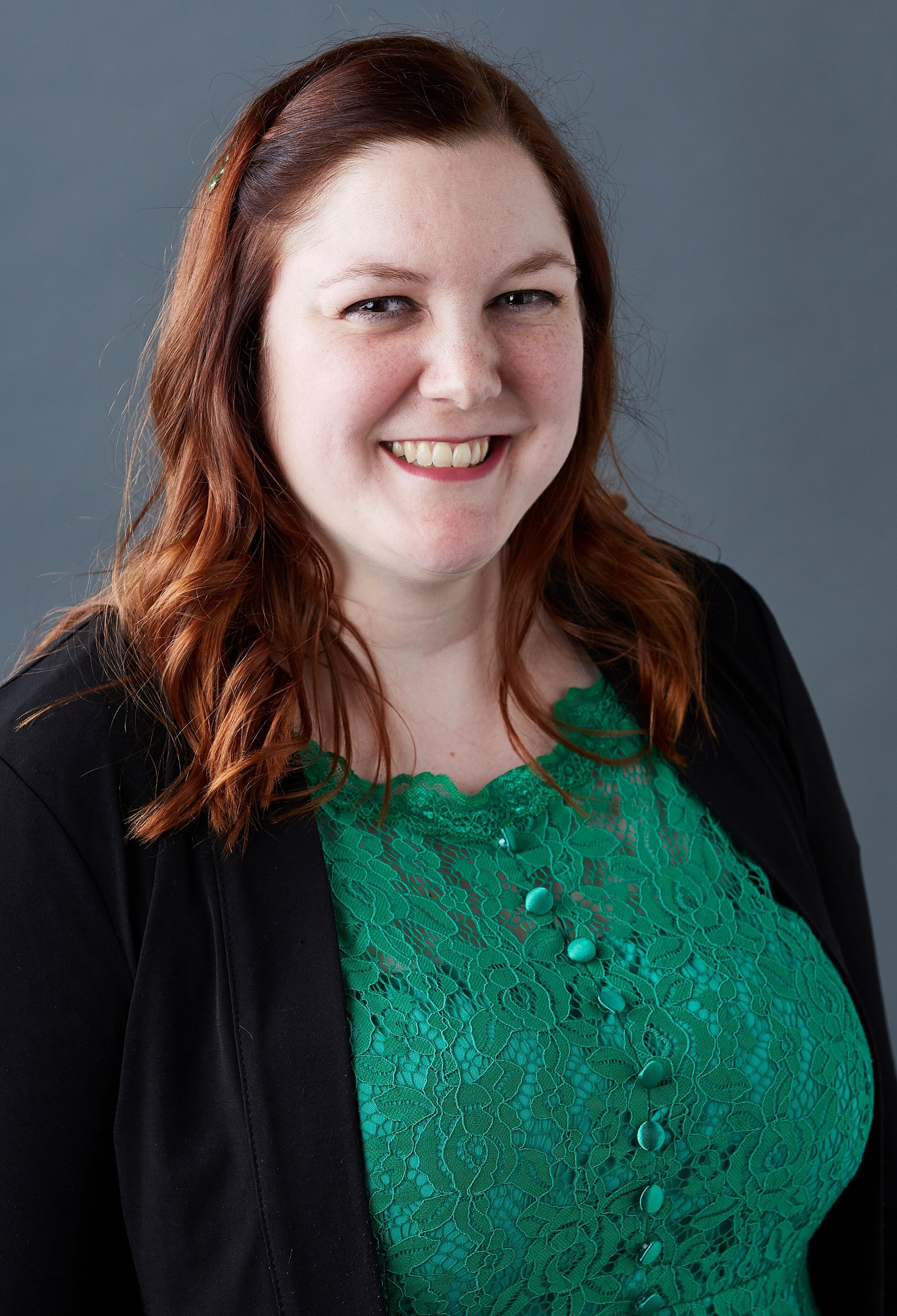 Author: Sarah Willey, MA, CFRE, SMS
Sarah Willey is a certified social media strategist and CFRE certified fundraising professional with a master's in nonprofit management from Washington University in St. Louis. She works as Associate Director of Annual Giving at the University of Missouri – St. Louis. She volunteers with a number of nonprofit organizations including the Association of Fundraising Professionals, the Sierra Club, A Red Circle, and the St. Louis Zoo. Sarah was the recipient of AFP St. Louis' Outstanding Young Professional award at National Philanthropy Day 2018.
Connect with Sarah online: