INTRODUCTION
Our SMS professionals serve as ambassadors for our certification program here at NISM. Not only are they knowledgeable about our curriculum, they also share our passion for social media. Best of all, their stories help shape our organization and the work that we do here.
In our "Meet and Greet," series, we introduce you to one of our SMS professionals and share their story. It is our hope that by sharing these stories, not only will you learn more about others who share your passion for being a SMS professional, but you will also want to connect with them further. We encourage you to "meet" this featured individual by connecting with them through your favorite social media platform or comment at the section below this article.
And with that, we'd like to introduce you to Sandy Williams and her story.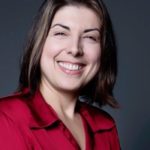 Hi Sandy! Tell us a little about yourself and the work that you do.
Hello! I am a biomedical engineer but don't hold that against me! I spent several years in research and product development related to cardiovascular tissue engineering (making blood vessels and heart valves in the lab) and bioreactors (chambers that you grow the vessels in) and gradually moved to business and management roles. I started my consulting company, Access Biomedical Solutions, in 2015 and offer clients in the biomedical industry technical, management and marketing services. I specialize in bridging the gap between awesome technical details that few understand and articulating a company's value proposition such that everybody gets it!
We won't hold that against you, Sandy! We love that our SMS professionals have such diverse backgrounds. What is your favorite social media platform and why?
I like several, but Twitter is probably my favorite. It has become my go-to platform for news from around the world, the biomedical industry, and marketing. I am very selective about who I follow – I will often check out websites and LinkedIn profiles to vet people out- so my tweet feed is highly customized to my interests. The people I follow on Twitter strike a great balance of professional tweets that are informative but also have a good dose of their personality, which I find appealing.
Why were you interested in SMS certification? Anything specific about the program that piqued your interest?
Having worked on market development and marketing strategy for well over a decade, I found the strategist approach to social media appealing. If you let it, social media can consume most of your waking hours, so I think that developing a social media strategy for your business is critical. Since social media marketing is a small aspect of my work, I wanted to pick a program that covers social media strategy holistically so that I could fill in any knowledge gaps. There were also two more reasons why I picked this program: it's offered by a reputable organization, and it requires a proctored exam that you need to pass so that you know that each certified social media strategist has met a pre-specified knowledge standard.
Can you give an example of how SMS certification helps you with your job?
I work in an industry heavily populated by scientists and engineers who are sometimes skeptical of social media for business. However, every company I have worked with has a social media presence. The most common question I get is related to social media marketing ROI: how do know you're getting a return on your time and resources investment? The SMS certification program provided me a deeper understanding of what social media marketing can and cannot do for your business, which my clients appreciate learning about. The program is very helpful in properly setting expectations so that you don't oversell and underdeliver on what social media marketing can do for a company.
What advice do you have for someone who is considering SMS certification?
I highly recommend the certification to anybody who uses social media for business and is looking for a well-rounded education of all relevant aspects, such as research, compliance and governance and community management. The course is platform-agnostic, so if somebody is looking for training on a specific platform, it would not be a good fit. However, if someone wants to understand how all the pieces fit together and is tasked with developing a social media strategy for their company, I believe they would benefit from the course and the assignments. The certification provides not just the credential but also a method for assessing the information you have retained. We consume so much information daily that it's helpful to pause, take the exam, and identify any areas that you might need to go back and study further. Pursuing the certification is also a long-term commitment as you work on obtaining education credits to maintain your certification status. Therefore, it is best suited for lifelong learners who use social media for business.
CONCLUSION
Sandy, thank you for your willingness to share your story with us. Keep up the excellent work! Connect with Sandy through her social media accounts below:
https://www.linkedin.com/in/sandywilliamsphd/
Author: Amy Berger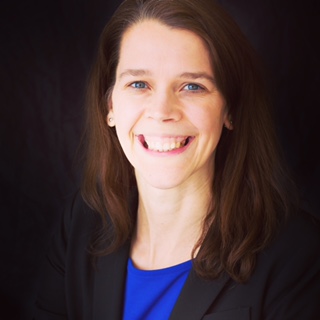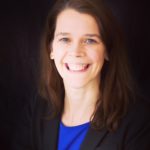 Amy Berger is a corporate communications writer based in Minnesota. Previously, she spent over ten years working for state and federal government and brings a unique perspective of how best to utilize communication methods. She's a big believer in evaluating communications strategies on a regular basis and finding new ways to deliver information. Amy has a Bachelor of Arts in Political Science from Gustavus Adophus College and a Master's in Business Administration from the College of Saint Scholastica.
Connect with her through Linkedin https://www.linkedin.com/in/amy-berger-m-b-a-85b3149/
and Twitter @amykberger