In today's online world, connecting with consumers is no easy task. But, with great effort comes great reward. Brands that prioritize transparency and exemplify responsibility will gain consumer trust, increase sales, and boost their reputation. 
It might be tempting to write off embracing brand transparency and responsibility as a passing marketing trend. However, consumers have spoken and authenticity is here to stay. According to Sprout Social research, 86% of Americans believe that transparency from businesses is more important than ever before.
When it comes to forging genuine relationships with consumers and demonstrating that your brand stands for more than just your bottom line, no marketing platform is better suited to the job than social media. If you're sick of struggling to connect with skeptical consumers and are ready to pull back the curtain on what your brand is all about, then it's time to embrace brand transparency and responsibility in social media.
Why Transparency and Responsibility Matter Online
With all the constant onslaught of advertising and marketing messages, it's no wonder today's consumers are wary. Whether you're reading a news article or shopping online, there's almost always a moment when you wonder if what you're seeing is true and trustworthy. Consumers want the whole story, and that desire for the truth is driving demand for greater transparency.
In fact, consumers care so much about transparency that 73% of the individuals Sprout Social surveyed said they're willing to pay more for products that guarantee total transparency. Similarly, when consumers get a clear picture of how a brand conducts itself, they want to see that the brand stands for more than just making money. Led by millennials and generation Z, a growing number of consumers want to support brands that are responsible and whose values align with their own.
Thanks to social media, brands and consumers can connect and engage like never before. If customer engagement and loyalty are priorities for your brand, you need to spend time cultivating an online presence that reflects that. Consumers are asking for an open, clear, and honest relationship with the brands that they support.
If you're more familiar with traditional marketing strategies, then an open, clear, and honest relationship with consumers likely sounds familiar. Traditional marketing and social media marketing have the same goals, but how a brand reaches those goals is entirely different. Instead of the broad reach of traditional marketing tactics, social media marketing is a chance for you to utilize fluid and personalized messaging that aligns with your specific target audience.
How to Boost Engagement and Loyalty with Social Media
You've committed to being responsible and are ready to get transparent. But, how exactly do you go about embracing those ideas as part of your social media strategy? First and foremost, don't make the mistake of looking at transparency as just a marketing tactic. Unless your entire organization embraces transparency, consumers will disregard your efforts as disingenuous. 
At every level of your organization, brands must prioritize thoughtful, honest interaction. Establishing lasting relationships with consumers will require brands to listen to their audience and use that feedback to inform future decisions. From responding to comments and answering direct messages to making social media campaigns that are about the consumers, brands should be continuously looking for ways to evolve and improve while always putting the customer first. 
As you're managing the daily tasks of your social media marketing strategy, don't overlook opportunities to think outside the box. If applicable, find creative ways to take your interactions offline and, perhaps, participate in local events that you can promote on your social media channels. Brands that sell their products primarily via ecommerce could consider setting up a pop-up shop. This creates an environment where you can connect face to face with your target audience which, even in a digital age, will go a long way toward establishing loyal relationships.
It's no secret that brands are constantly under the microscope. Social media is a powerful tool for connection, but consumers can also use it to call out a brand's mistakes. Negative engagement can be tough to navigate, so it's critical to have a plan in place that includes clear guidelines about your brand voice. The best way to mitigate negative engagement and put your brand in the best possible position to protect its reputation is to focus on building equity and cultivating a positive perception through transparency.
Examples of Brands That are Transparent and Responsible
Taking steps to ensure that your brand is being transparent in its message and its belief can mean a world of difference in how customers see your brand. It's essential to know who exactly your target audience is so that you can make sure that your message is clear and that aligns with the values of your customer base. Outdoor brands such as Patagonia and REI understand the importance of transparency and responsibility.
For years, outdoor brands and retailers have aligned themselves with outdoor activism issues. From preaching sustainability to calling for climate change action, these companies are advocating for environmental responsibility, and that message resonates with their customer base. When it comes to responsible business, outdoor brands use their social media channels to support the causes that their consumers care about.
Patagonia supports grassroots environmental organizations and launched an awareness campaign about plans to reduce federal protection for public lands. Rather than running sales and trying to get shoppers into their stores, REI has its #OptOutside campaign which encourages people to spend time outdoors instead of shopping on Black Friday. Other outdoor brands showcase their commitment to sustainability by making products that last and highlighting repair policies.
By prioritizing transparency and responsibility, Patagonia, REI, and other outdoor brands have cultivated loyal relationships with their customers. If you want to gain customer trust, increase sales, and boost your brand reputation, social media is a powerful tool for creating genuine connections and sharing your organization's message. Embracing brand transparency and responsibility in social media isn't an easy task, but it's one that's worth the effort.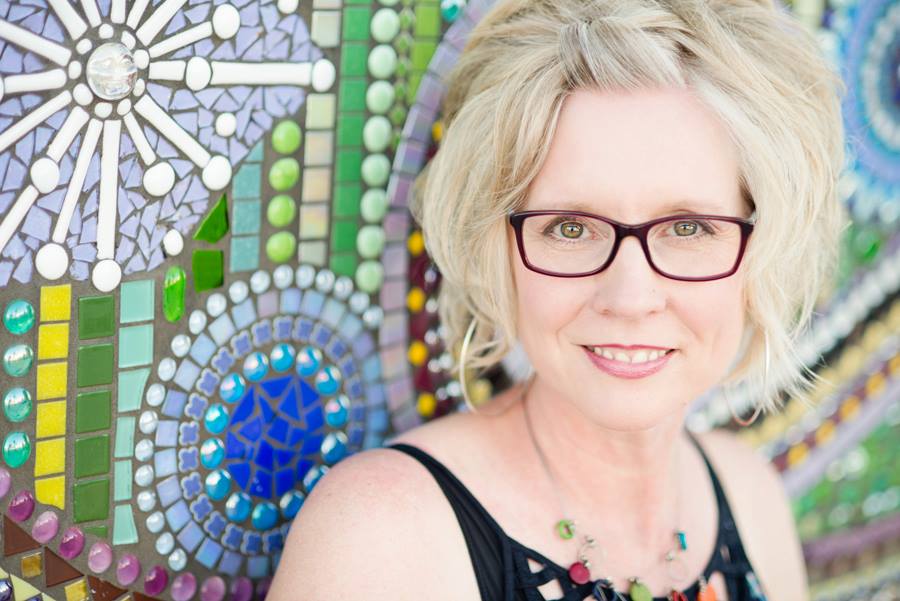 Author: Adrian Johansen
Adrian Johansen is a writer and marketer in the Pacfic Northwest. She sees life as an opportunity for learning, and loves to share knowledge with others. You can find more of her work here.